This morning was the same old same old, breakfast, classes, and lunch! We didn't get any pictures because art class, yoga class and STUDIO NIGHT PREP CLASS kept us all very busy. But then after lunch, we managed to squeeze in a couple pictures while we were at the beach.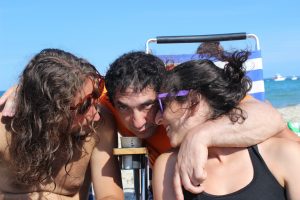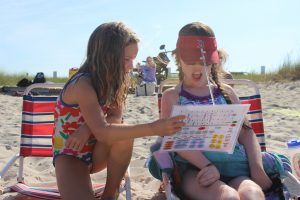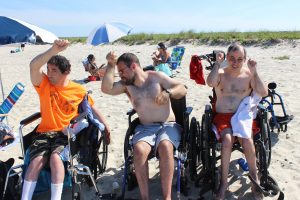 The more important event of today, however, was STUDIO NIGHT!!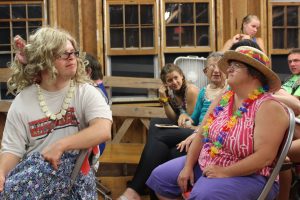 We all got dressed up and excited to flaunt our skills on stage.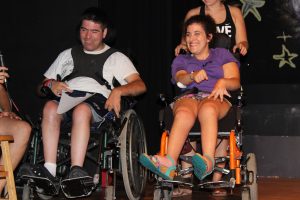 The night started off with Kevin and Athena's duet of "For the First Time in Forever."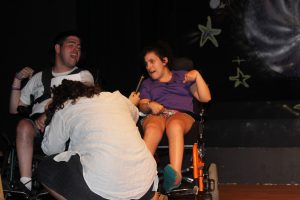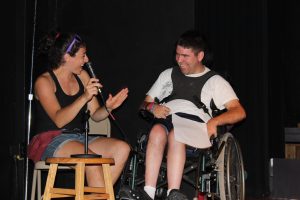 And then Kevin stayed on stage as our MC for the night.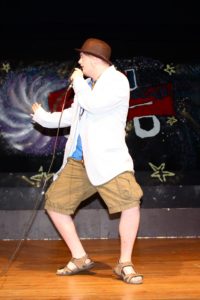 James B. and the rest of the fellas from Bandersnatch had an epic dance off that ultimately ended in a draw.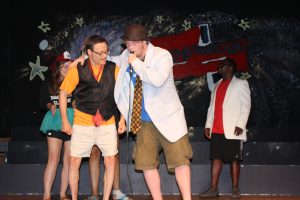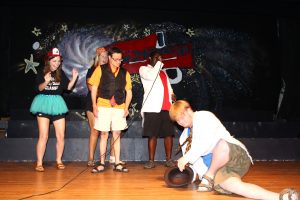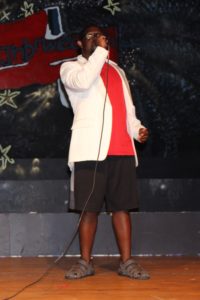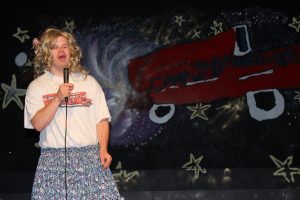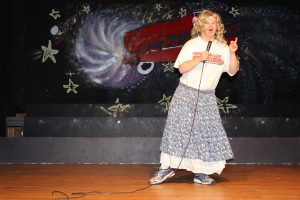 Peter's version of "Like a Prayer" gave everybody chills.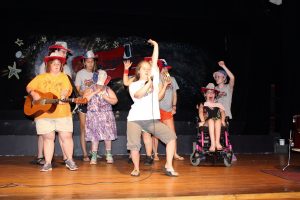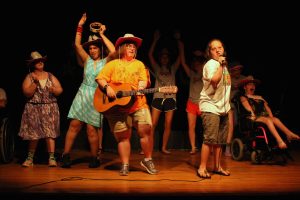 Slithy Toves and Galumphing got the house bumping with "Party in the U.S.A."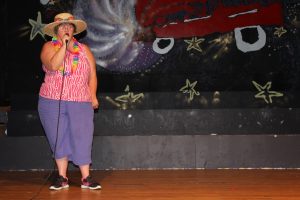 But Gracie lifted our spirits with "Somewhere Over the Rainbow"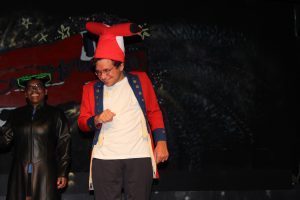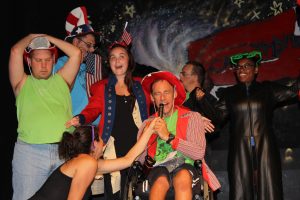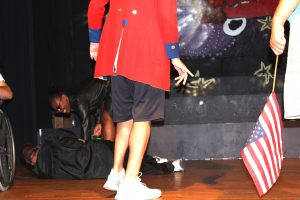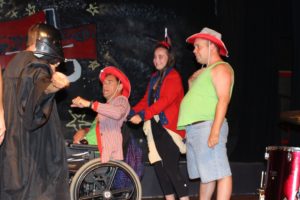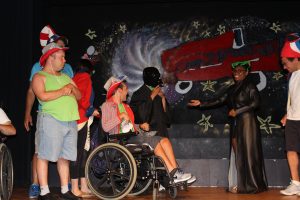 Then Andrew, Michael, Daniel, Chris M. and Chris B. showed us what happens when the galaxies collide as Darth Vader invaded the founding fathers' song time.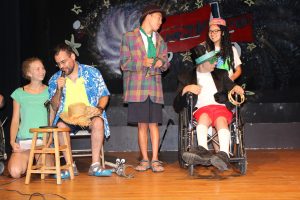 Then Jub Jub performed a song that Adam wrote today.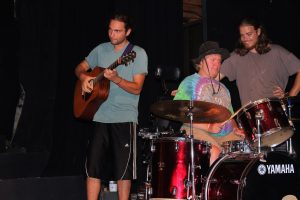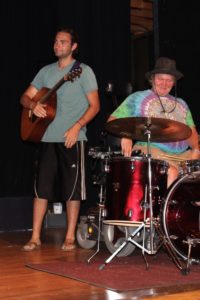 And Tori recited some good old Bobby Frost for us.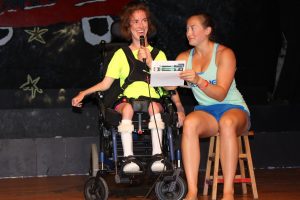 Brie, Lara, and Hannah got caught being bad counselors on stage by Kyle and Steven…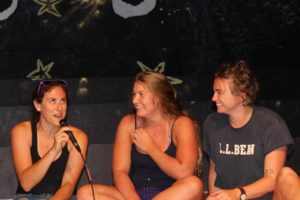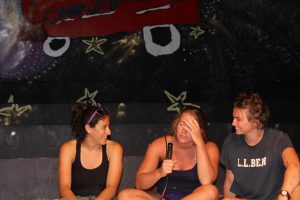 And they ended up getting pies to the face as revenge!!!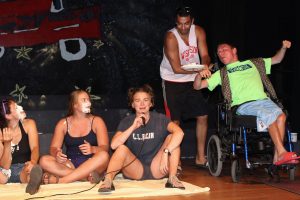 Finally, the gentlemen of Momeraths closed out the night with a relevant performance of "So Long, Farewell" from the Sound of Music.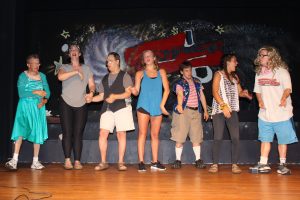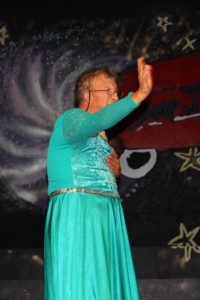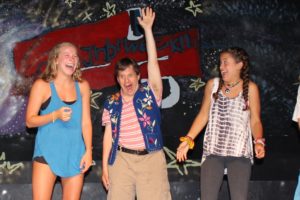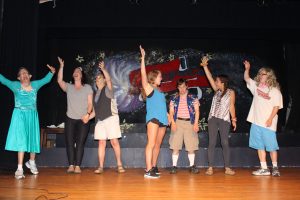 BUT WAIT THERE'S MORE! THERE WAS AN ENCORE PERFORMANCE OF GREASED LIGHTNING THAT NO ONE SAW COMING!!!!!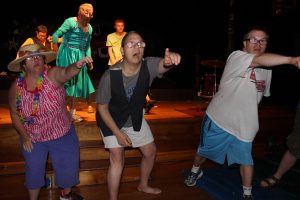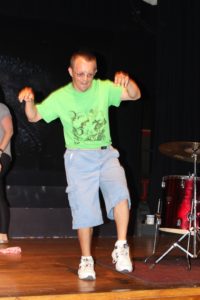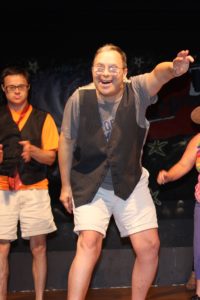 And then we were all very tired and went to bed!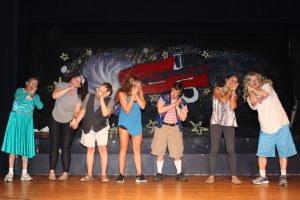 Love,
Camp