What's better than a beautiful day on the Vineyard? A beautiful day on the vineyard with DELICIOUS seafood!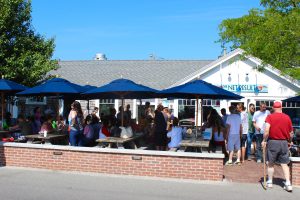 Today (Friday) we had a fantastic early lunch courtesy of our dear friends at The Net Result.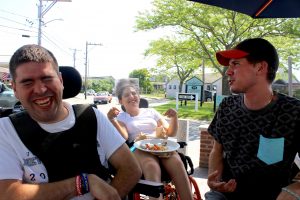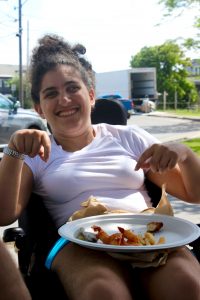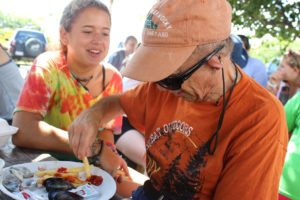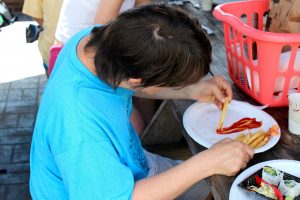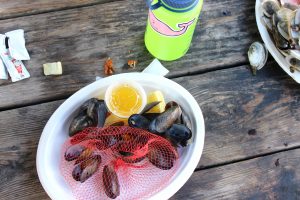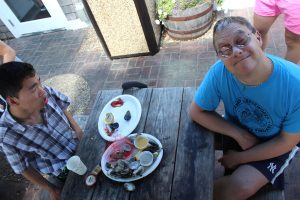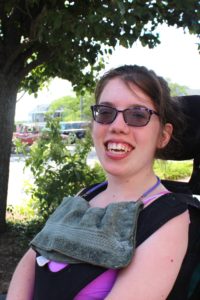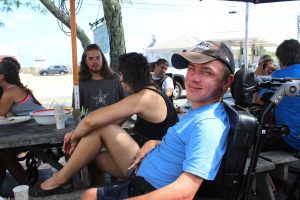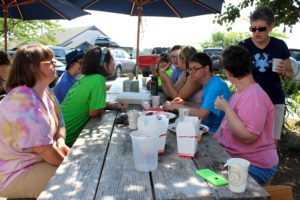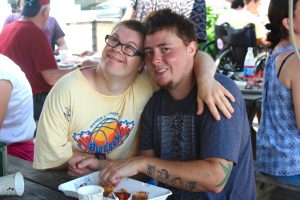 After consuming an absurd amount of seafood, we decided to go SEA where our FOOD came from (get it!?).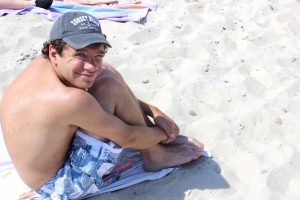 That's right! Today was another beach day!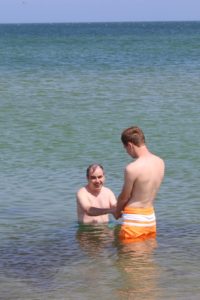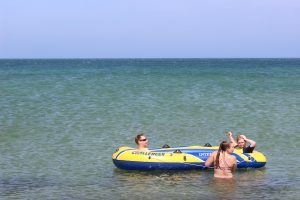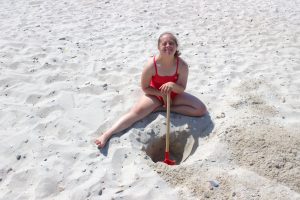 Claire blessed the sand with another one of her world famous hole-digging-sessions.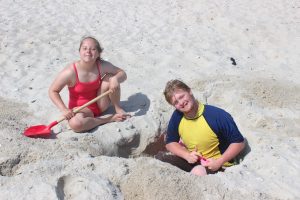 James Brown got in on the action, too!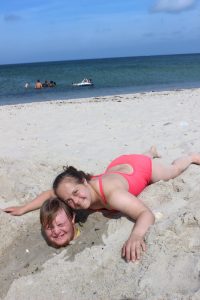 Although, he may not have anticipated this outcome.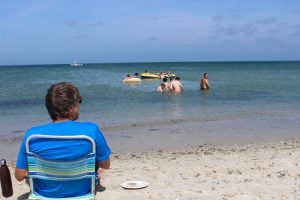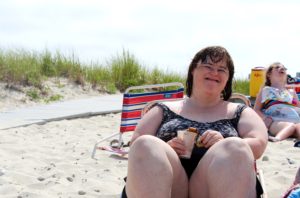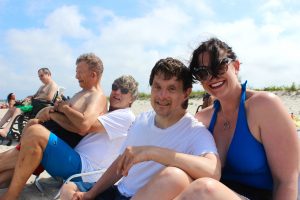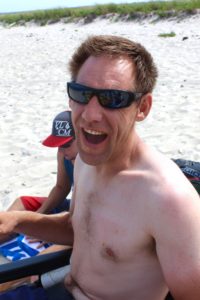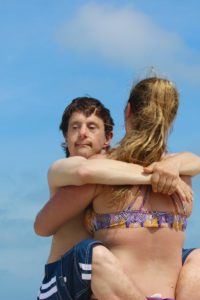 Swimming at the beach some how turned into dancing at the beach.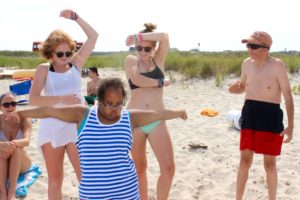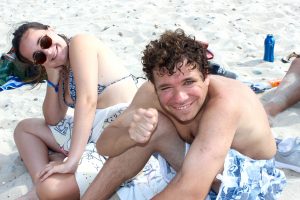 Probably because anywhere you go with Jabberwocky is always a party!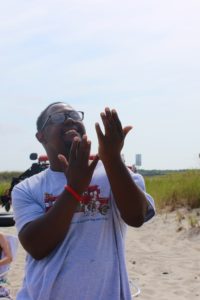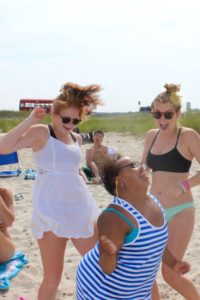 After dinner, we continued the party on the Flying Horses Carousel in Oak Bluffs.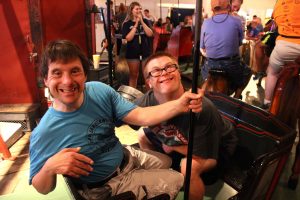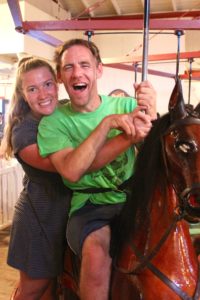 A great time was had by all on the dobbies!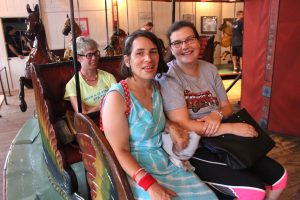 A small contingent went to see a local performance of Shakespeare's Much Ado About Nothing. Cy, Amanda, Gracie, Kevin, Athena, Gage, Kyle, Adam, Tori, and Nathan enjoyed a lovely evening of culture, but there were no cameras allowed in the show, so you'll have to take our word for it.
Tomorrow is another big day!
Love,
Camp