Today (Thursday) was a day that everybody looks forward to all year long. It was the Fialkow's pool party! We owe a huge thank you to the Fialkow family for opening their home to us.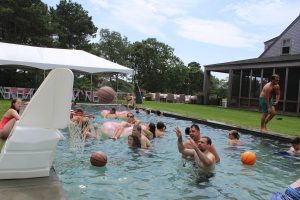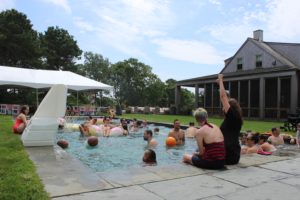 We had a blast and a half in the pool playing basketball, relaxing in tubes, or lounging poolside.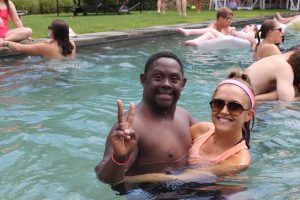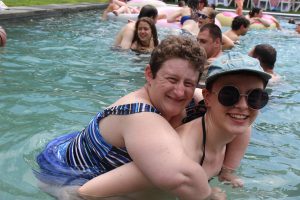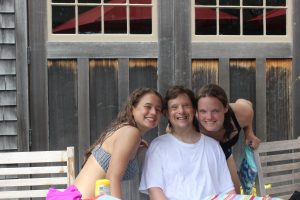 BUT THAT'S NOT ALL.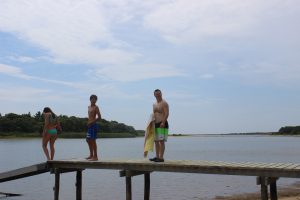 There were also kayaks, paddleboards, and a pontoon as additional diversions.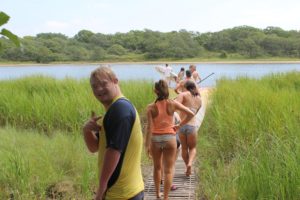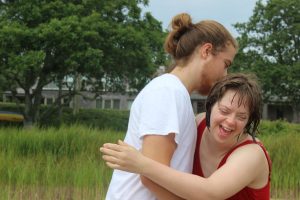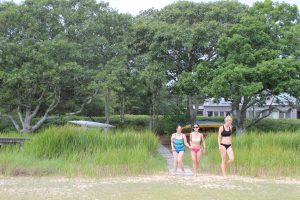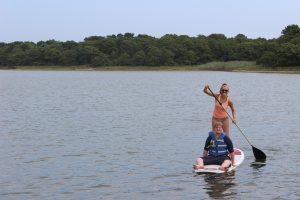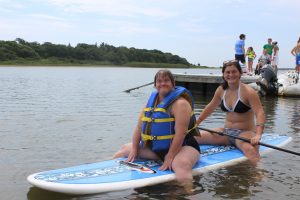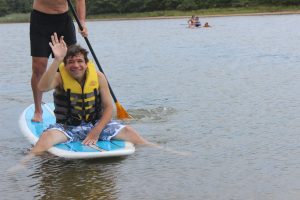 Also, Daniel is back! Yay Daniel!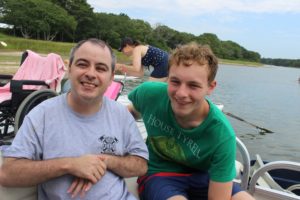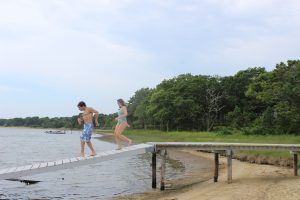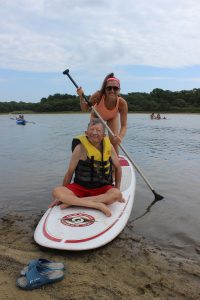 After a couple hours, we really worked up an appetite and were ready to relax for a little bit and chow down on the delicious lunch that the Fialkows provided.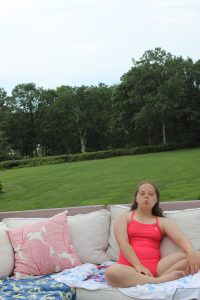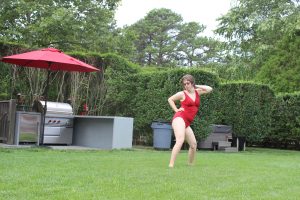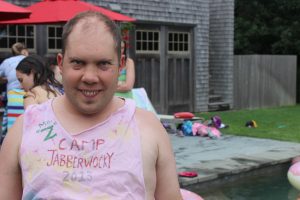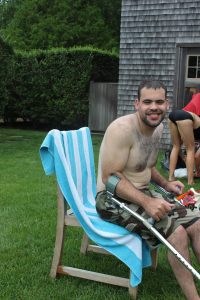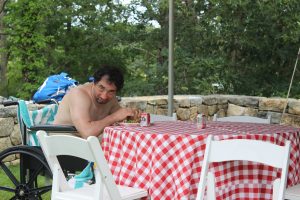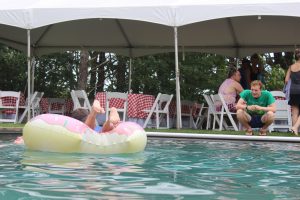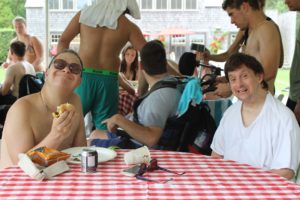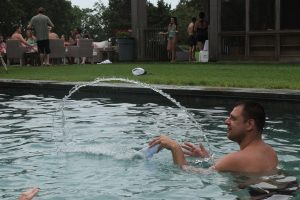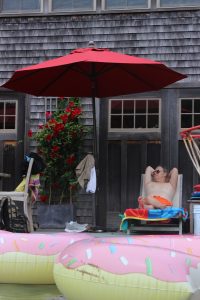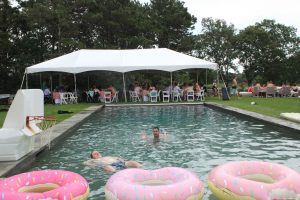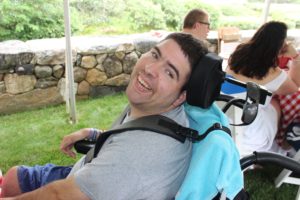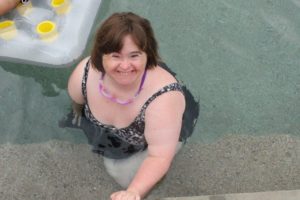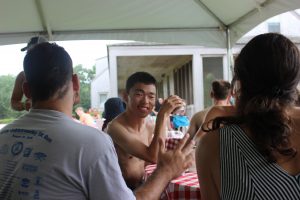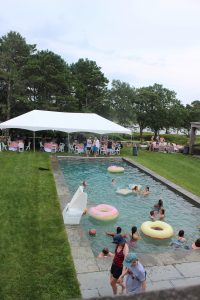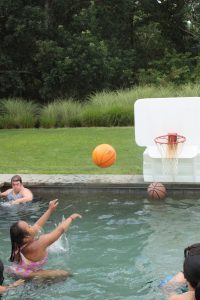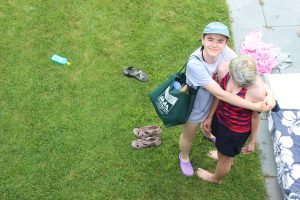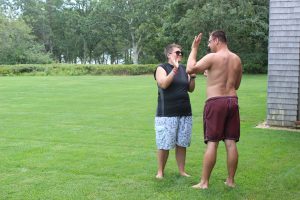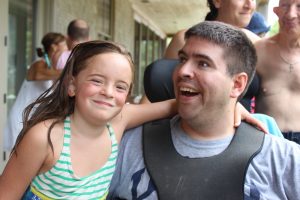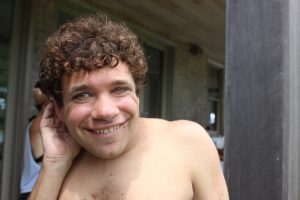 Fueled by hotdogs and hamburgers, our competitive spirits were fired up and ready to rock.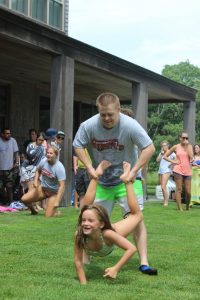 We had our annual races, including ones of the wheelbarrow, spanky-butt, three-legged, and potato sack varieties.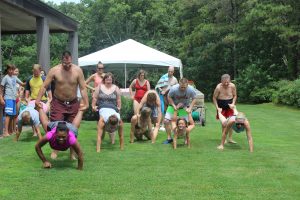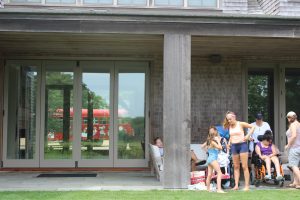 We moved really fast, and did really well!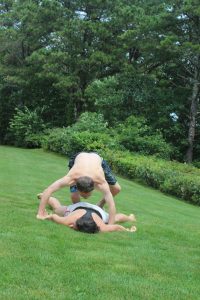 Except for Nathan and Brie…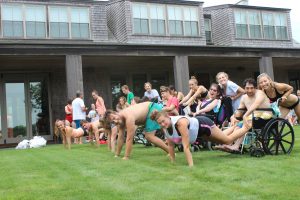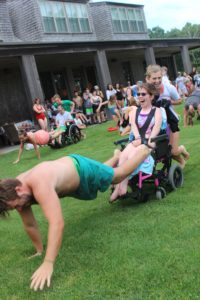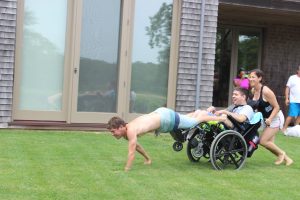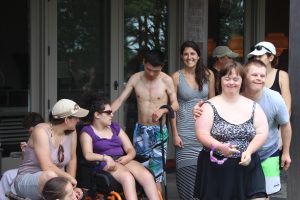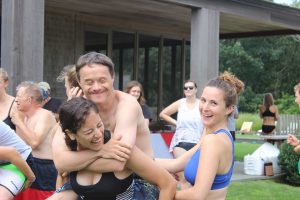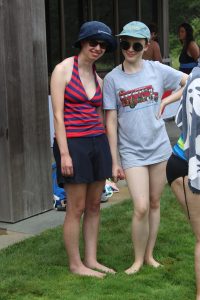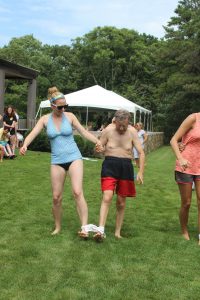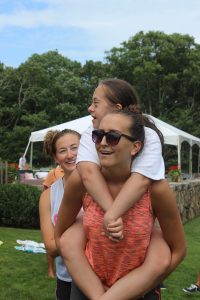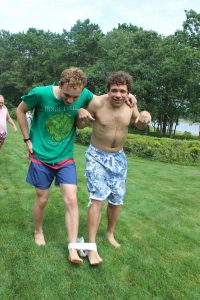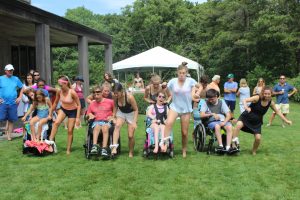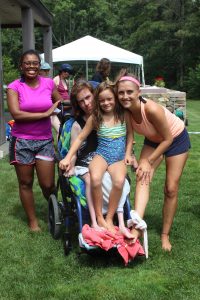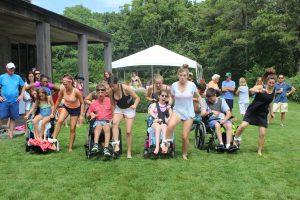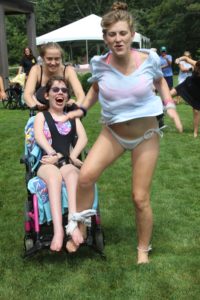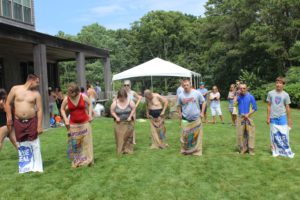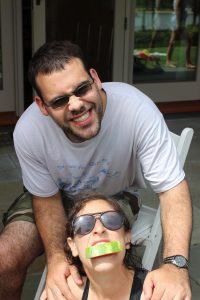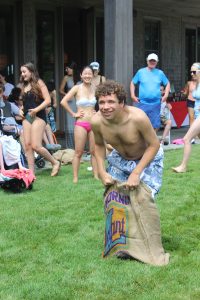 All in all, it was a successful afternoon filled with water, food, and friends.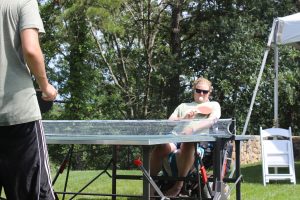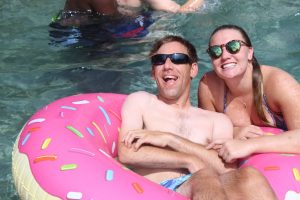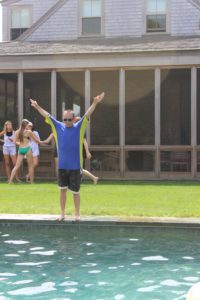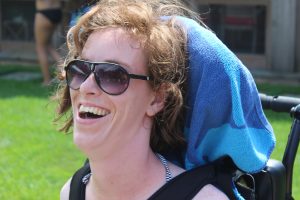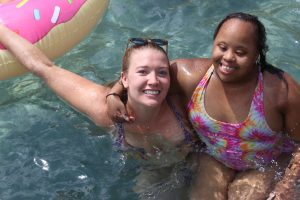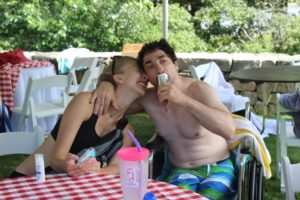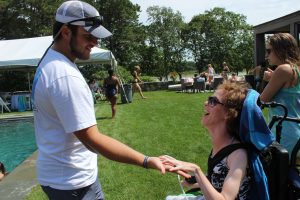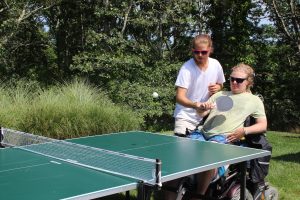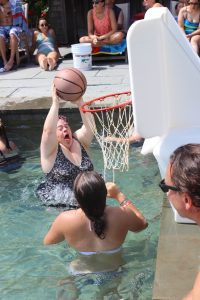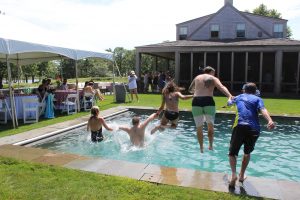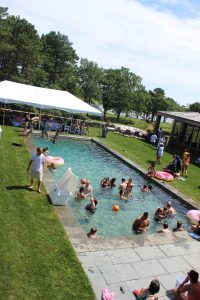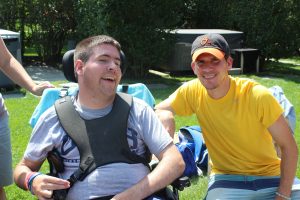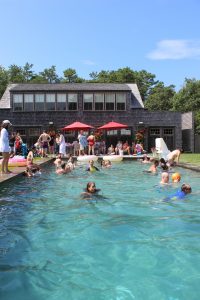 By the time the end rolled around, we were sad to go, but too tired to put up much of a fight. So, we returned to camp to see what else the day had in store for us.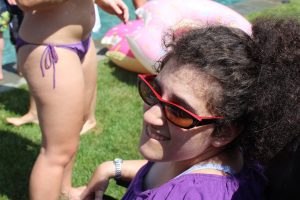 After so much excitement in the morning, we wanted to to unwind and take it eeeeeeeasy. 
Jack pointed out that we hadn't been to State Beach AT ALL.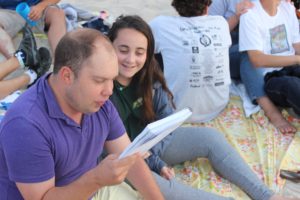 So we loaded up the buses and vans and headed to the beach!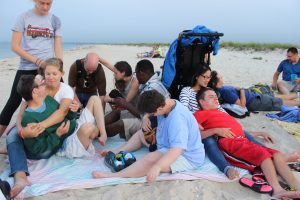 Of course, it was in the evening so the temperature wasn't exactly right for swimming…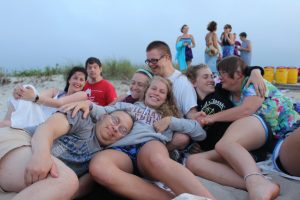 So we cuddled,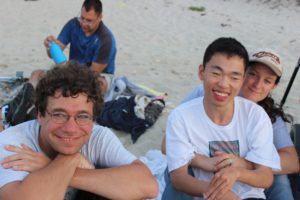 Sang songs,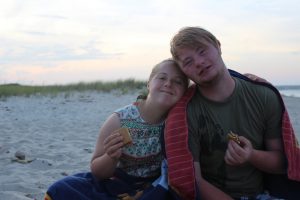 Ate s'mores,
Enjoyed each other's company,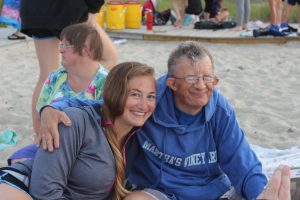 And had a bonfire!!!!!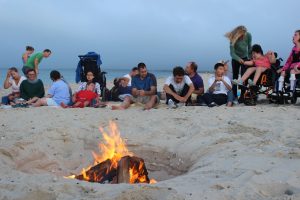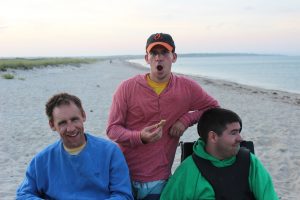 It was great.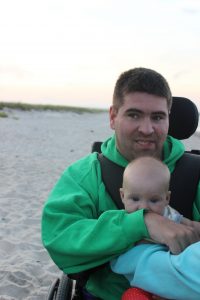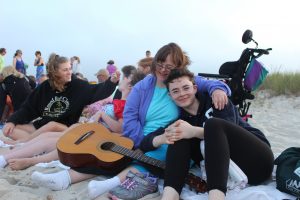 We all went to bed happy.
Love, 
Camp