Today started out pretty crummy with chilly weather and scattered showers. We enjoyed morning classes and activities around camp in spite of the weather. However, we were all a little worried all day long that we would have to miss drumming on the beach due to the weather. 
Luckily, Jack and Nora got in touch with their Very Important Contacts, who were able to pull some strings with whoever controls the weather. The clouds dispersed after our post-lunch naps, and we woke up to a bright and sun-shiney afternoon.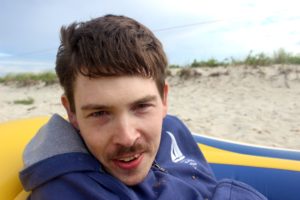 It was a little chilly, but we just bundled up and cuddled up and let the musical stylings of the drumming group warm our bodies and souls.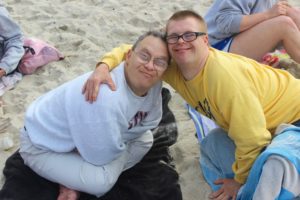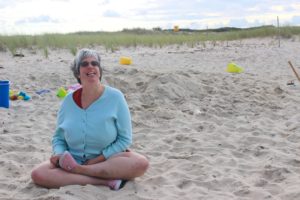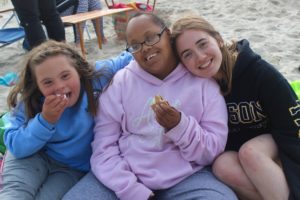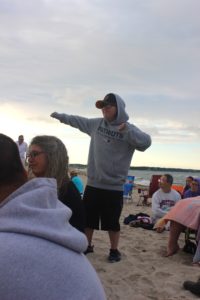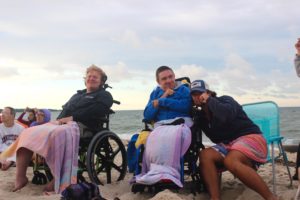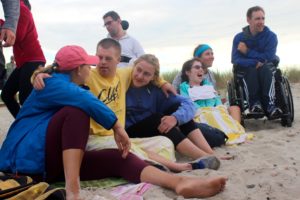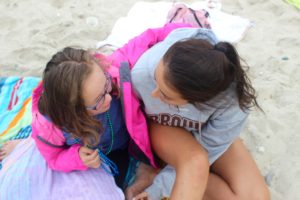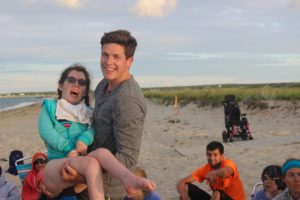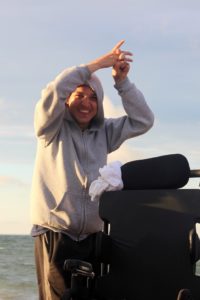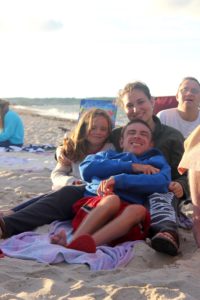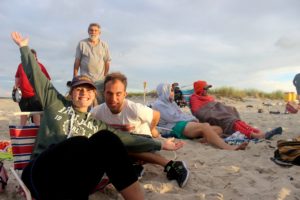 And just when we though the evening couldn't get any better, a rainbow appear right across from the stunning sunset. No matter where we looked there was beauty.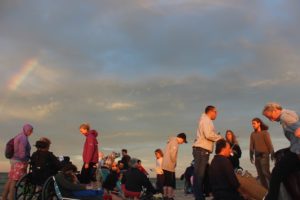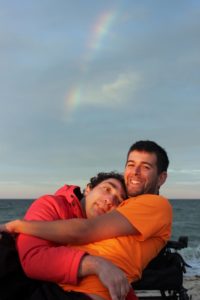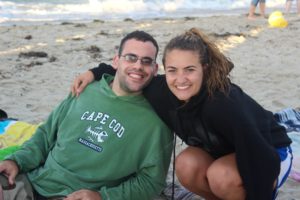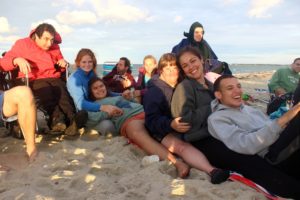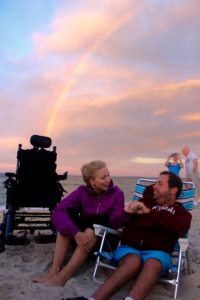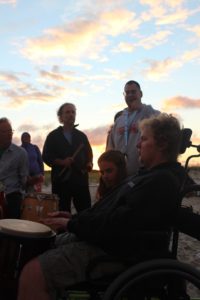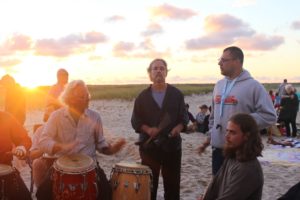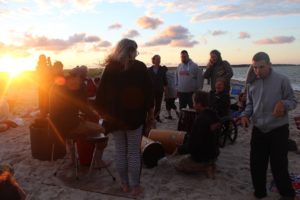 Thank goodness Chris M. is back… the whistle song at the end of the night didn't sound the same without him!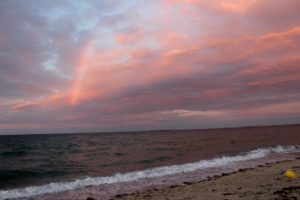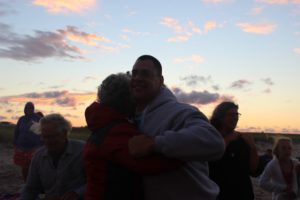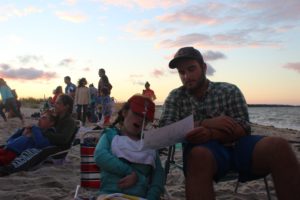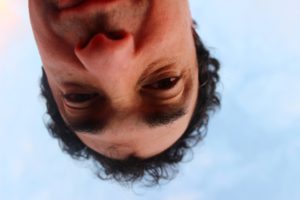 We stayed at the beach to watch the sun sink down. And then we scurried back to camp to jump into a warm shower and then under our cozy blankets.
Love,
Camp.