We haven't been to the beach in a few days and we couldn't stand it anymore. So, even though is was a little chilly and windy, we loaded up bright and early to enjoy some hot brunch on the beach! Thanks to Brynn, Jordan, JoJo, and the bakery employees at Back Door Donuts who helped make this delicious meal!
Sue was showing off her freshly signed boot and getting an official count of names. So far, 41!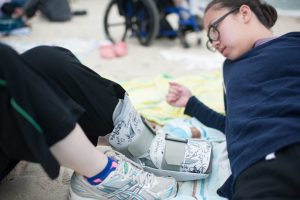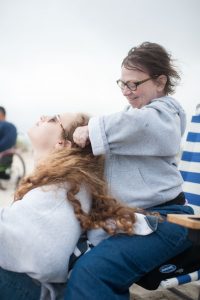 As you can see, Jabberwocky is very good at brunching.
After we loaded up with sugar and caffeine and came home, we started getting to work setting up for our biiiiiig night tonight. That's right, it was our annual PROM! The theme this year was Hawaiian, so Eliza, Barra, and many others worked really hard to make it seem like we were in fact on a beautiful tropical island and not a beautiful New England island. 
We dressed up in our finest, enjoyed a cocktail hour on the porch, and then stepped inside a magical Hawaiian restaurant that manifested spontaneously in the main cabin to enjoy an absolutely divine meal of pork, ginger noodles, seafood poke, and other Hawaiian delicacies thanks to Josh, Chris, and Kaitlin! Here, look at our beautiful faces before we ate all the food!
As is traditional, Bethie waited for Michael Leoney to pick her up for their annual Prom date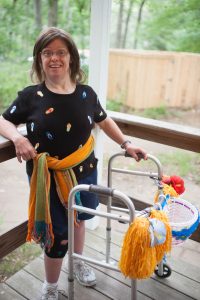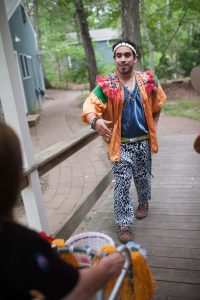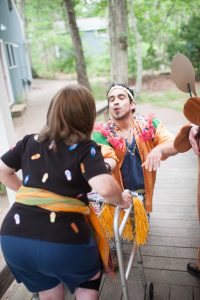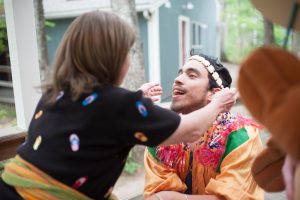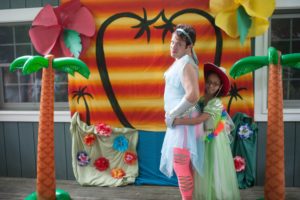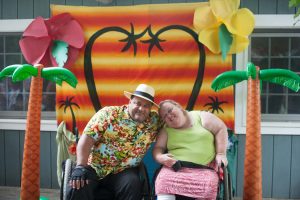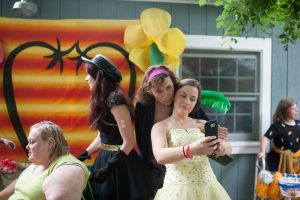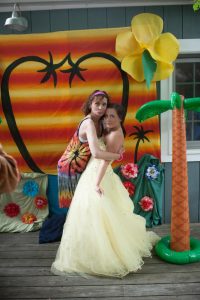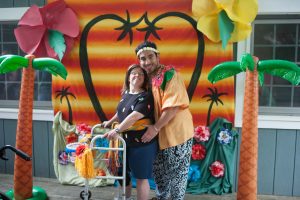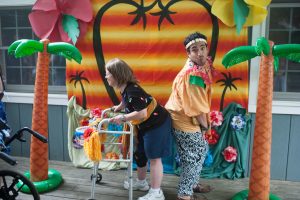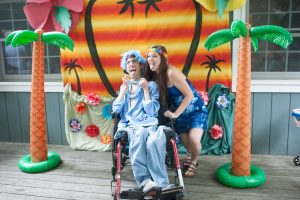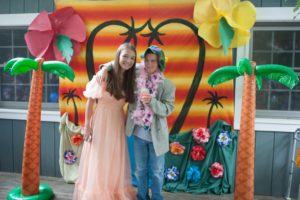 Scooby and Shaggy were there, but they didn't solve any major Camp mysteries. They just ate all the food instead.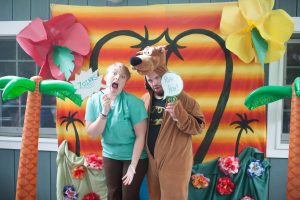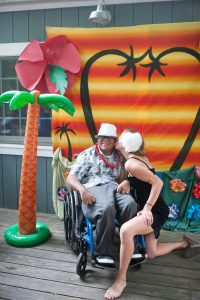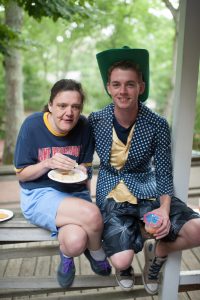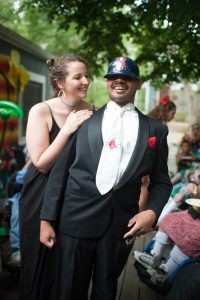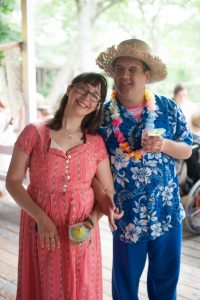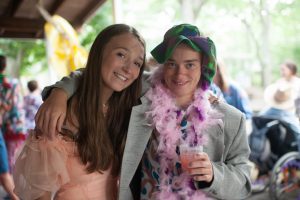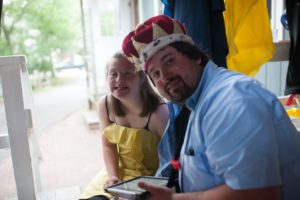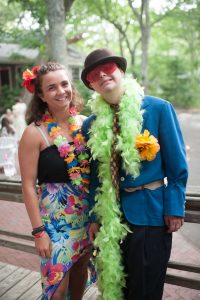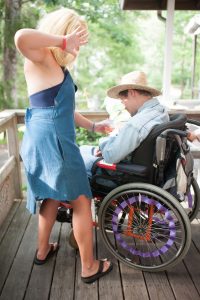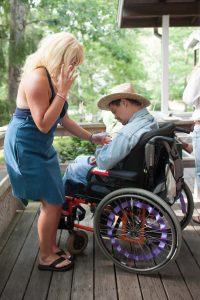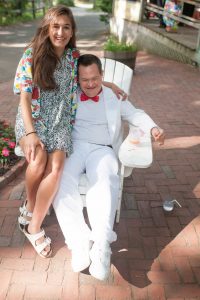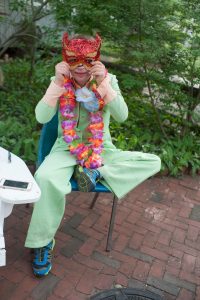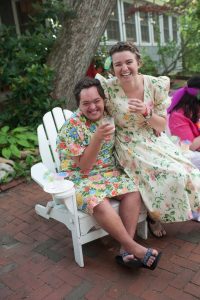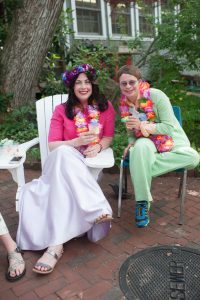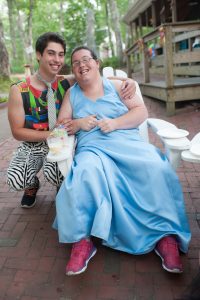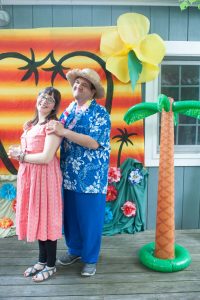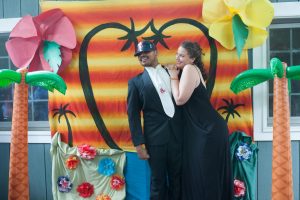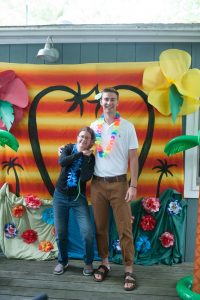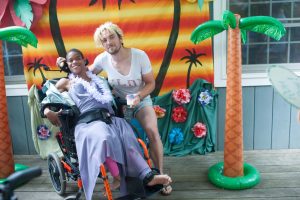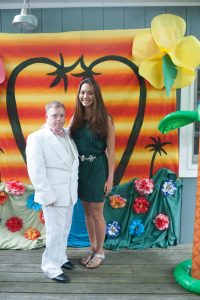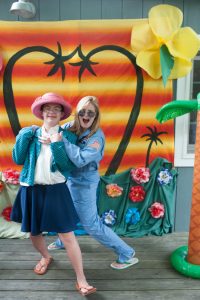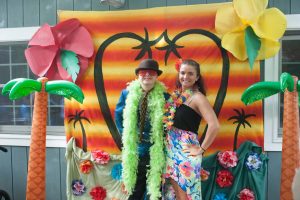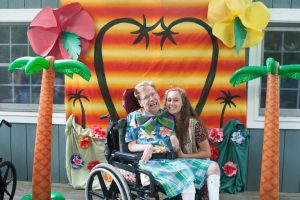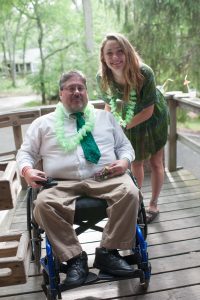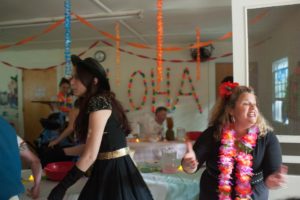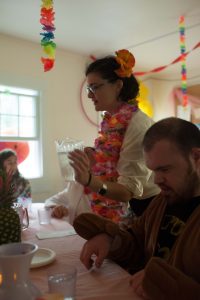 After eating soooooo muuuuuuch pooooork, we rolled out of the restaurant and down to a very exclusive club called The Studio (located in the center of the active volcano Mount Frabjous), to dance and scream!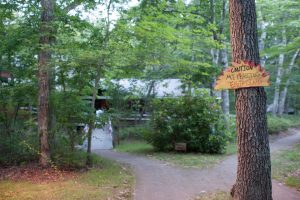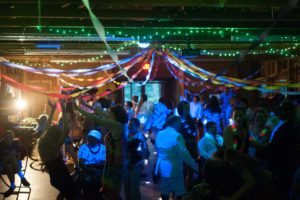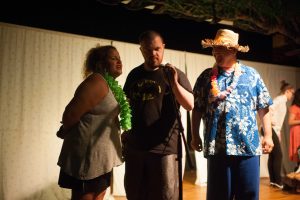 We voted for a Prom King and Queen, and even though everyone is beautiful, we had some clear winners! Sam, JoJo, and Jason helped announce them.
Congratulations to our 2016 Prom King: Skylar!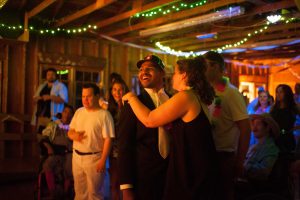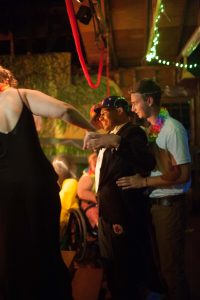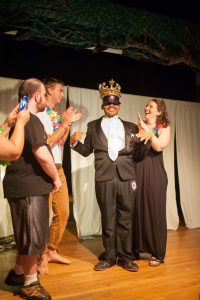 And our 2016 Prom Kween: Sam! Here they are enjoying their first dance together. Yes, yes, yes.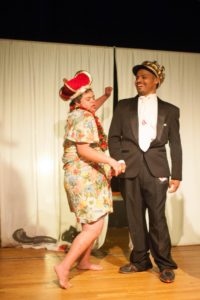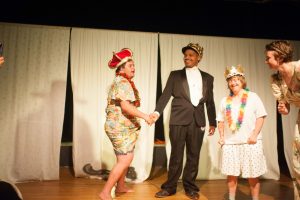 So, as you can see, everything is wonderful.
Goodnight!
Love,
Camp