Today was a day to explore a town we haven't visited yet- Edgartown! Some people wanted to take a leisurely stroll through the town, browse the shops, and get caught up on the latest trends in polos and Sperrys. Other people said "no thanks" to that scene and "yes please" to a harbor cruise on the Mad Max catamaran! Captain Mark took us out to sea to sail the harbor, work on our tans, and look through the mesh nets we were sitting on to try to spot sharks directly below us! 
Nurse Rebecca is here again with her beautiful family! We love them and their skills and general demeanor.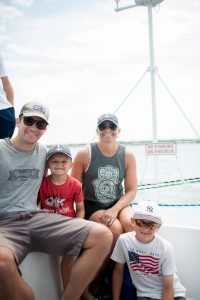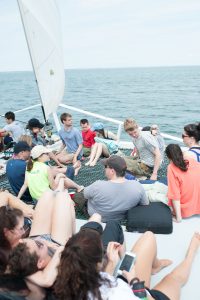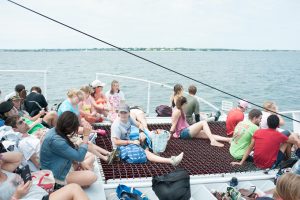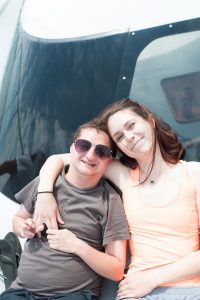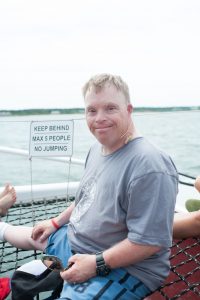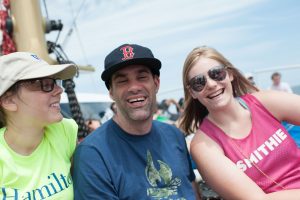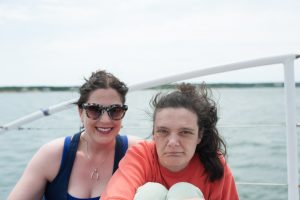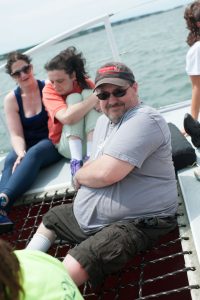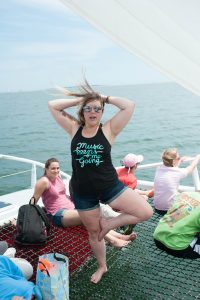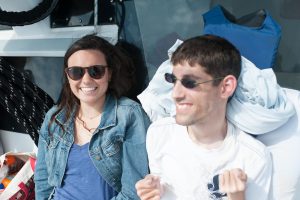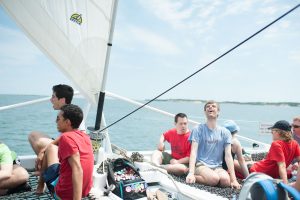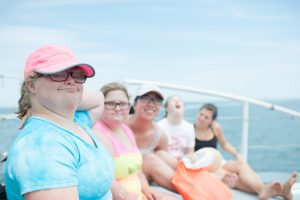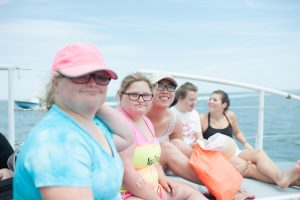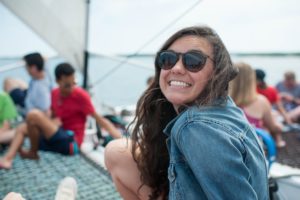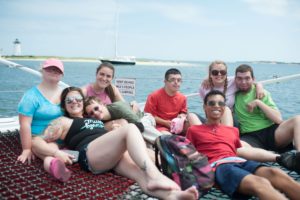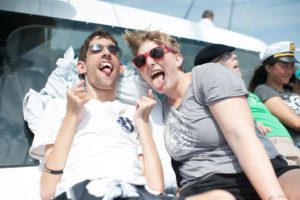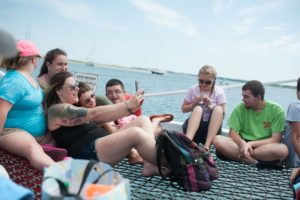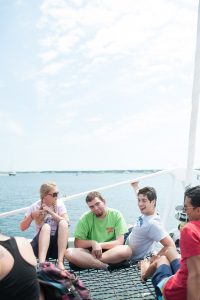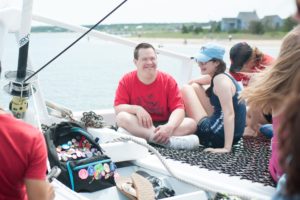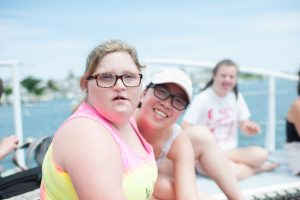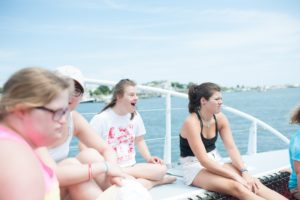 The whole camp regrouped afterwards to eat some meatball subs on the pier, when all of a sudden we were visited by some surprise friends- THE VINEYARD SOUND! They ran in, performed one song, cried tears of joy with us, took a selfie, and were off again, just like that.
After lunch we got back, showered, and started some parade prep! But that's top secret so let's talk about something else now: The Jabberwocky Fishing Tournament! Charlie and Karen Gadbois, big fans of Camp and parents of the wonderful Marie, organized this amazing day of fishing and fundraising at the Hyannis Anglers Club to tell people about Camp and help them help us! The event was a huge success, and here are a few photos of the great time had by all! Except the fish, a great time was not had by the fish.
THANK YOU CHARLIE AND KAREN!!! We love you!
This weekend might be a lot of top secret parade preparations, so look forward to some guest blogs or something equally as tantalizing!
Love,
Camp
PS