Hello again everyone! 
We had a super boring day today and just laid in bed and watched Netflix. Juuuust kidding, our internet isn't good enough to stream Netflix. So instead we crammed our day full of activities!
We had two full periods of classes today, where some people got to take a dumpling class with Kaitlin! It was hugely successful. 
Myles and some other friends went for bike rides around the neighborhood, and other people painted lanterns for a very special event that you'll read about in like 5 minutes, depending on your reading speed.
A small group of salty souls went out on our new boat with Captain Jack (Knower, not Sparrow) and hunted for mermaids and Spongebob. 
David swore he saw Ariel from the Little Mermaid, but Myles was dubious. Still, we spent the ride singing Little Mermaid songs in case she wanted to harmonize with us.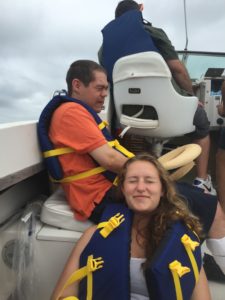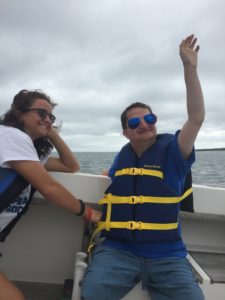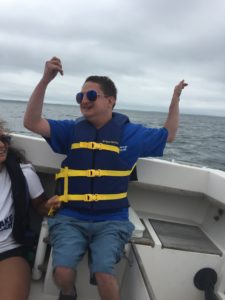 We barely had the time to eat lunch today, because we wanted to be on time to get the most out of our trip to the Yyyyyyy-M-C-A in the afternoon! As usual, we loved the Yyyyyy-M-C-A, mainly because it has warm water, no sand, and a waterslide!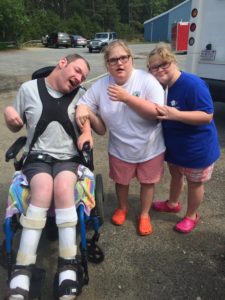 After swimming, we came back to Camp and realized that our cabins were not nearly as clean as our freshly chlorinated selves. So we were informed there would be a super competitive Cabin Inspection before dinner, and we set to work bleaching and sweeping. Congratulations to Galumphing and Bandersnatch for having the cleanest cabins and winning a cabin breakfast out on the town!
Dinner was a deliciously and kindly prepared for us by Dan and Wallis- Maggie's parents! We love seeing them every year and especially look forward to all those tasty Sloppy JoJos. For some, Sloppy JoJos means that it's time to dress up and have a formal dinner date. 
Our evening activity required the sun to set, so we spent some time waiting for it to get dark by watching part of the original Alice in Wonderland movie! Of course, we could just be watching this movie because we love all things Alice in Wonderland… but perhaps this was also in preparation of a top secret super amazing plan to have the best 4th of July parade float!
Finally, to cap off the evening we all took a walk through our very own Jabberwocky Illumination Night and lined up at "Back door donuts" to get our donuts and night meds. Yes, that's right, donuts before bed. Donut be jelly that our life choices are so sweet.
Wait your turn, Kim.
Back Door Donut customers got a free tour of the factory with every (free) purchase of donut.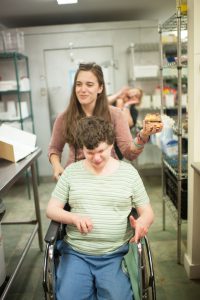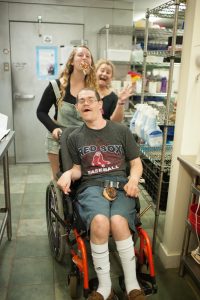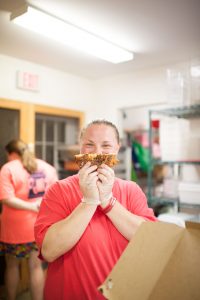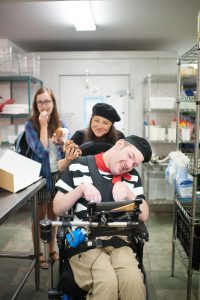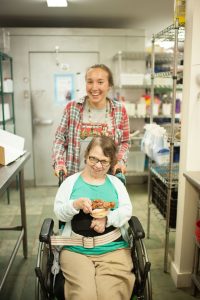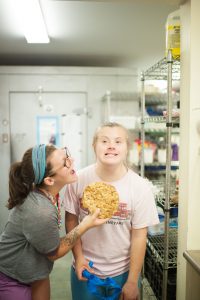 And after that great ending to a great day, we are resting to be able to do even more new things tomorrow!
Love,
Camp