Today camp waved goodbye to the beach for the day and said we'd sea it real soon, then divided and conquered across the island. Some people went on the new boat that was kindly donated to camp! 
Others spun stories and pet cats at the Chilmark Writing Workshop. The prompt was "the things we carry" and we all learned a lot about ourselves and each other as we read our pieces aloud. 
Some people held down the fort at camp and took some very traditional camp classes, including archery, biking, cooking, writing postcards, and finding mermaids. 
After everyone returned from their various travels as wiser, saltier versions of themselves, we all decided to go into town to debrief the morning and of course to get ice cream. We also spent the afternoon planning and practicing for our studio night, which was in a mere 4 hours!
Studio night was, as usual, incredible. We laughed, we cried, we said "awwwww" really loudly a lot, and we sang along! There were acts including singing and signing performances, dances, skits, and of course the occasional joke told by our two emcees, Dave "Sharpay" and Myles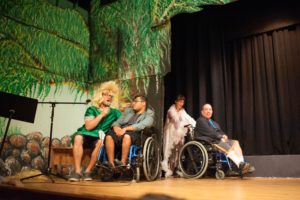 Oh, also there was a baby there. He was a huge hit. Good job, Sully!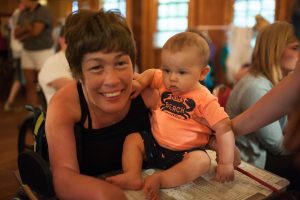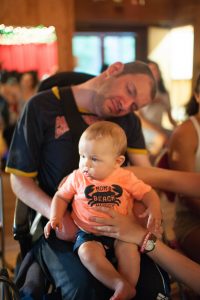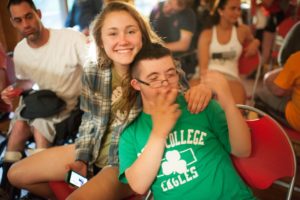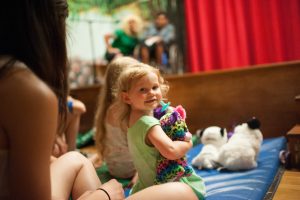 Oh yeah Sully's kids are here because SULLY is here now! Yay!
Hipster Dick wrote and performed a poem about coffee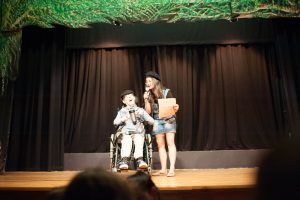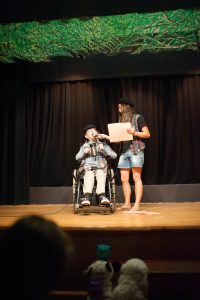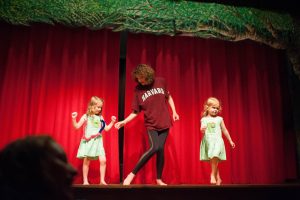 Galumphing gals and Myles did a stunning rendition of Let it Go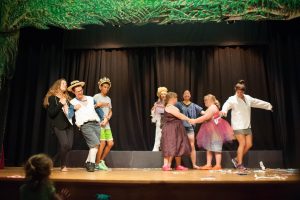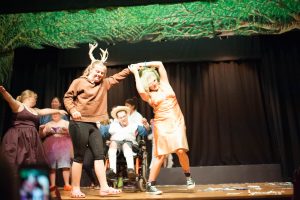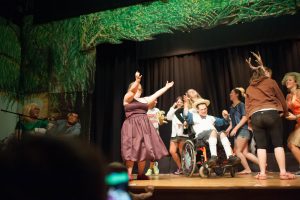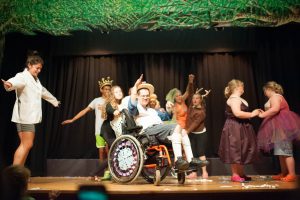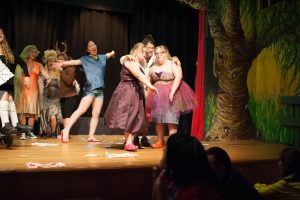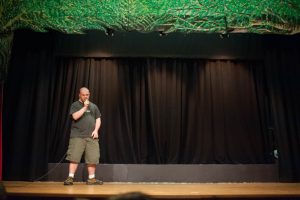 Matt demonstrated his crazy eating abilities by swallowing knives, swords, sharks, babies, and more!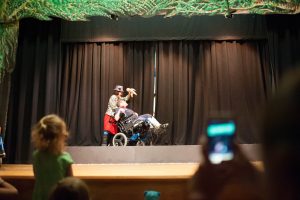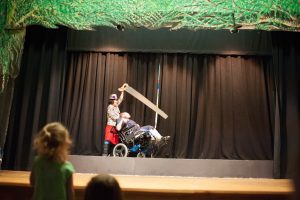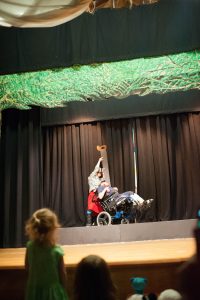 Keenan showed us the RIGHT way to walk into your WWE match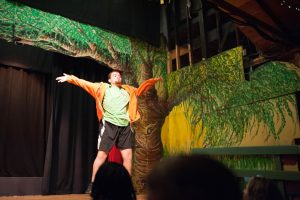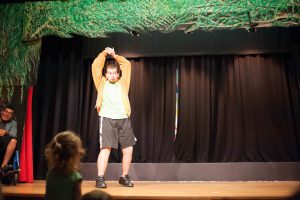 Scott sang "Sweet Caroline" while Colleen signed the lyrics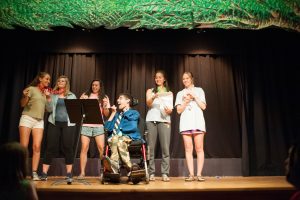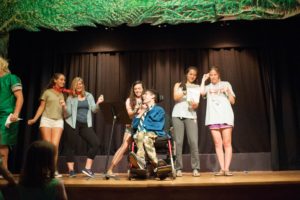 Juan serenaded Faith to ask her to prom…
…pretty sure she said yes to that one!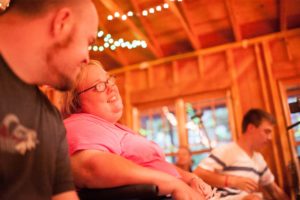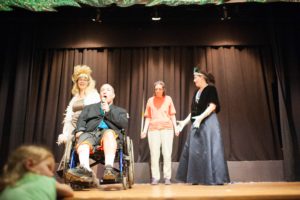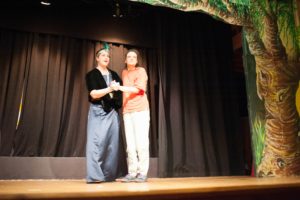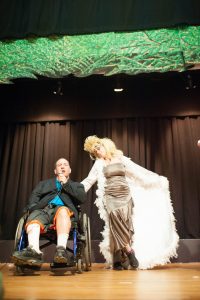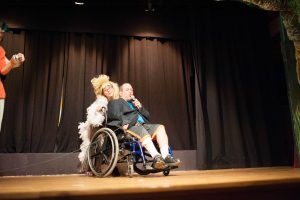 Michael Jordson, human hybrid of Jordan and Jackson, came out to strut his stuff, both musically and athletically.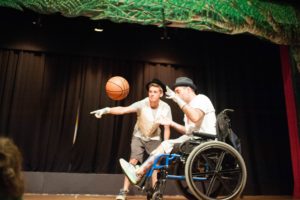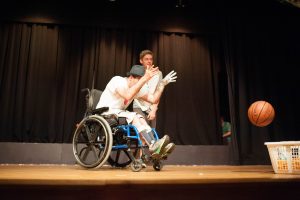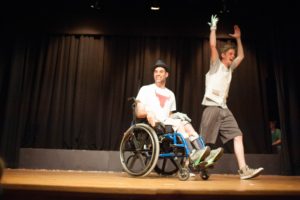 Ryno performed Yellow Submarine and even tap danced for us!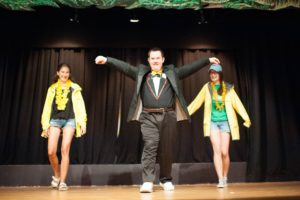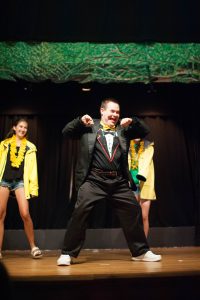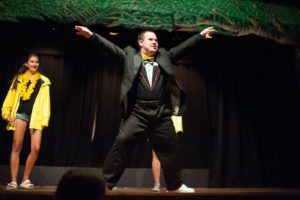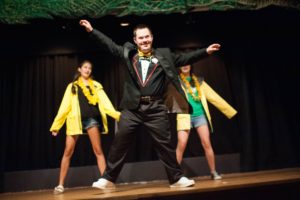 Gyre and Gimble performed Grease Lightning and brought the house down with their dancing!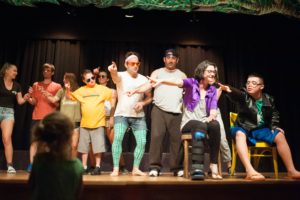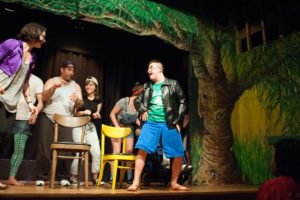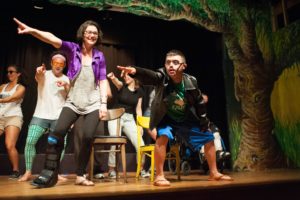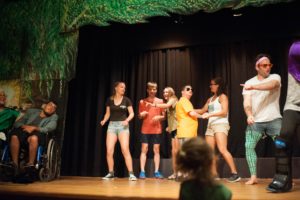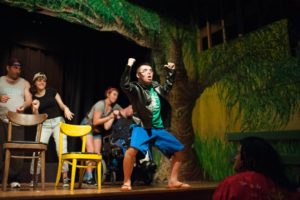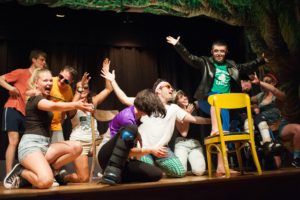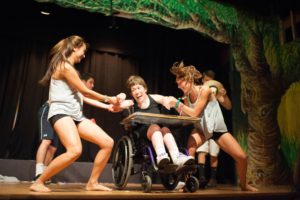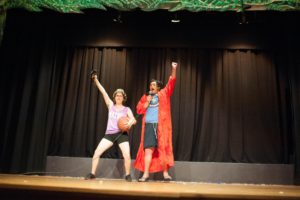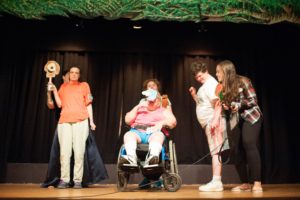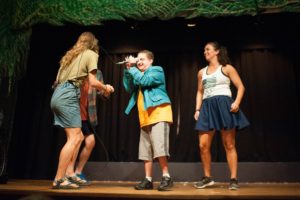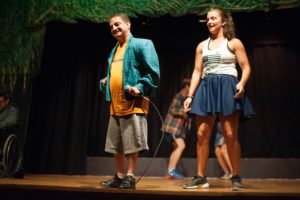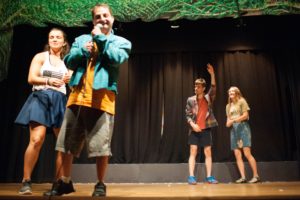 And George did a beautiful rendition of Purple Rain to close the evening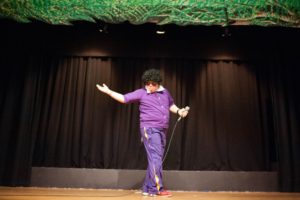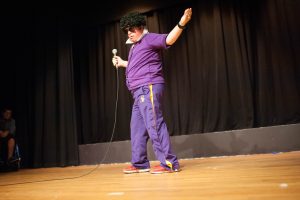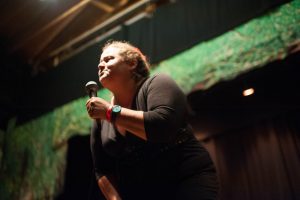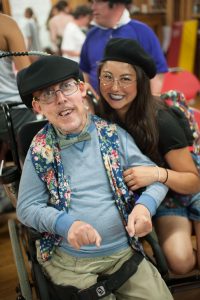 Now we are long since off to bed to rest up for another busy day tomorrow, including our very first drumming on the beach of the season!
Love,
Camp