Today we sang SO MUCH. We sang at Grace Church in super nice clothing, we sang at the beach as we floated around in the ocean, and then we screamed our little lungs out when the VINEYARD SOUND came to have dinner and perform for us! 
Grace Church was as welcoming as ever, and we loved seeing old friends and meeting new ones there, as well as reminding them that our play is July 15th and 16th at 7pm! After church, we were still feeling those vibes, so we had some Saintwiches with holy cheesus (Swiss, of course) for lunch before heading to the beach!
It was hard to top breakfast at the beach, but we sure did try. So many people got in the water and kicked out to the sandbar, while others held down the fort on the beach and read Harry Potter, built sandcastles, and became professional beach bums. We hear there is a very rigorous exam for being a certified beach bum, so we're trying to practice as much as possible. This blogger spent every single second in the ocean, so Maggie took over as the photographer today! Thanks, Maggie!!
After the beach, we showered as much sand as possible off ourselves and put on our finest preppy outfits in eager anticipation of the VINEYARD SOUND. We love them so much and the feeling is mutual! The VINEYARD SOUND came early to eat dinner with us, and then they performed so many incredible a cappella songs for us to enjoy. And boyyyy did we enjoy their musical stylings, as well as their faces and their general demeanors!
During the VINEYARD SOUND concert, things got a lit-tle crazy…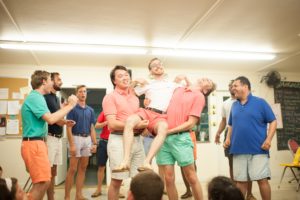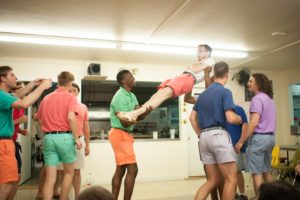 there was some lifting, some dancing, some zombies, and some roller coasters.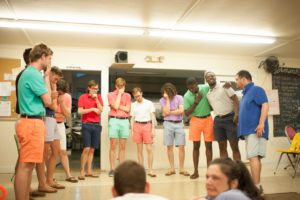 There was also some crying at one point because they were so sad thinking about the fact that they had to leave us and couldn't stay forever 🙁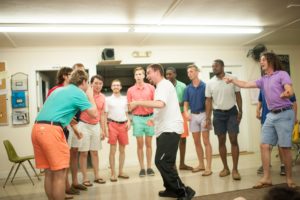 Thankfully Keenan was able to cheer them up again by amping them up and joining the team with Jason!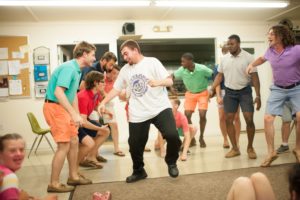 The VINEYARD SOUND was so happy again that they immediately started ritualistically grooming each other as a sign of friendship.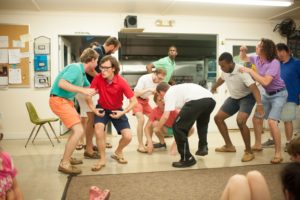 Marie LOVED it…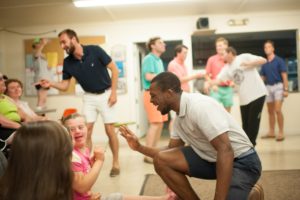 …so did Maggie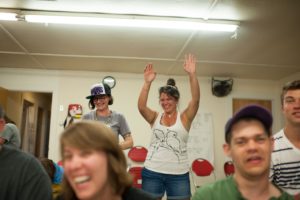 Thank you Grace Church and the VINEYARD SOUND for being such amazing Vineyard community members and loving Camp Jabberwocky as much as we love you!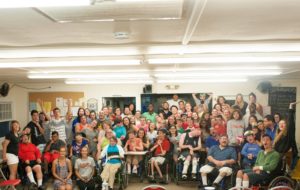 Love,
Camp