Tulgeywood cabin took a special trip this morning to the Tisbury firehouse where our caretaker Dave is an EMT.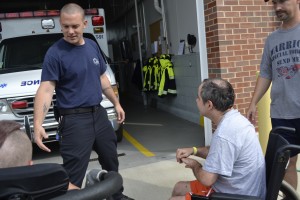 All of camp had a delicious lunch at  the Net Result. Who says there's no such thing as a free lunch? Thanks so much, Net Result!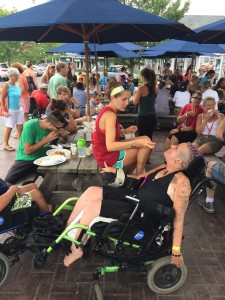 Nom nom nom!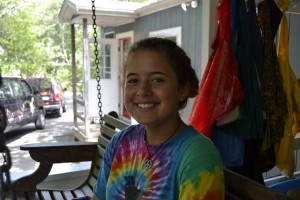 Speaking of thanking people, a big hip hip hooray for our day counselor Olivia! She raised $300 playing her violin  at Illumination Night for an hour. Liza, forget your fundraisers! Just start working  on cloning Olivia.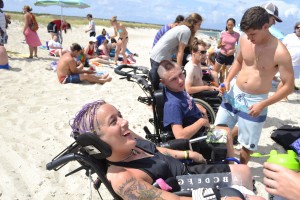 Another perfect beach day!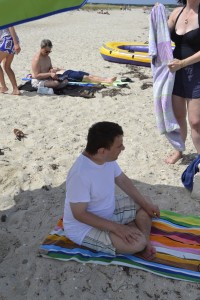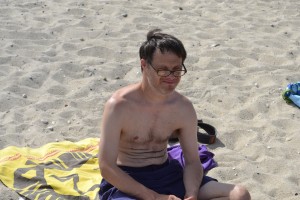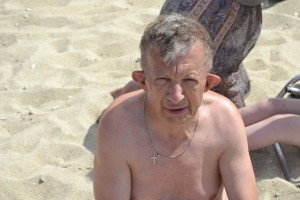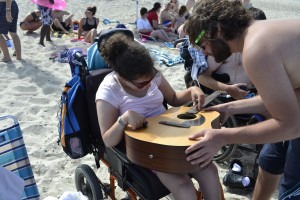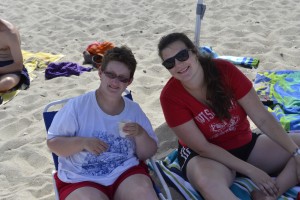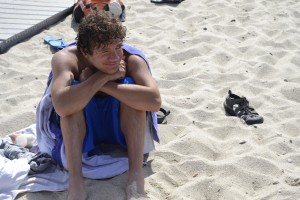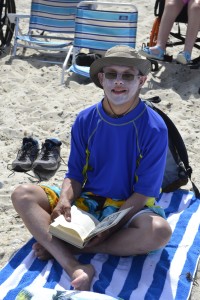 Chris B. is definitely not going to get a sunburn! He looks like a Kabuki dancer.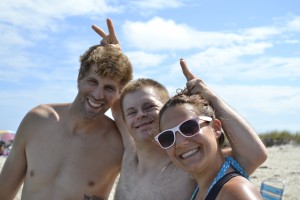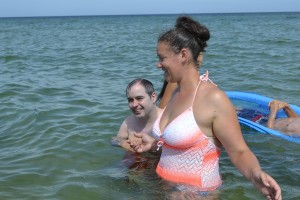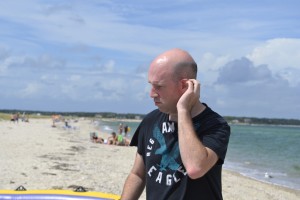 Miah and Mike came to visit for the day!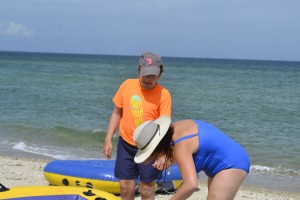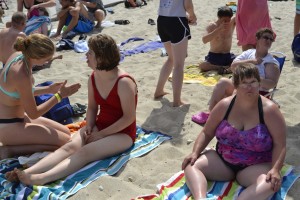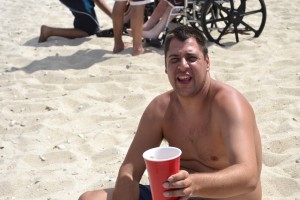 "Here!"
"What's this?"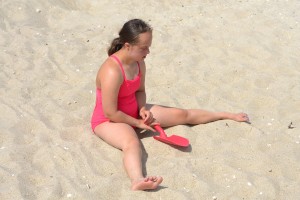 Claire contemplates where to dig today's hole.
And now we'll show you how we sunblock, Jabberwocky style.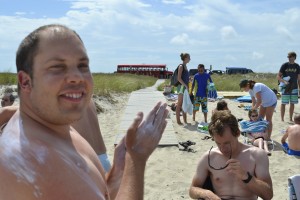 But the most exciting thin g that happened today was the bus broke down on the way from the beach!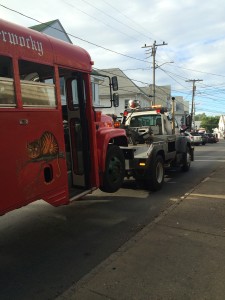 Aww, here's the bus being pulled away on the tow truck. See you soon when you're all better, big red bus.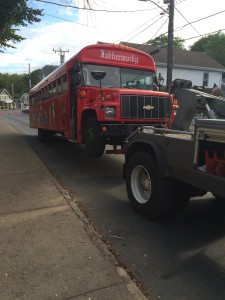 Counselors came and picked up the stranded campers in  vans, and Liza immediately got us some new interim vehicles.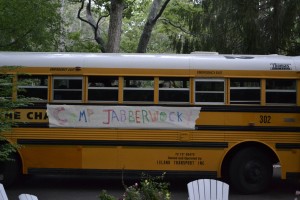 And in about five minutes Andrew Z. and counselor Tyler made us a sign for our new bus so everyone will still know it's us.
This is the 16-seat van we also got.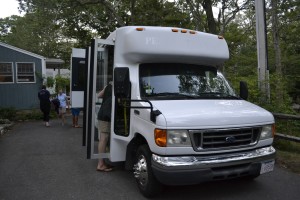 And the interior.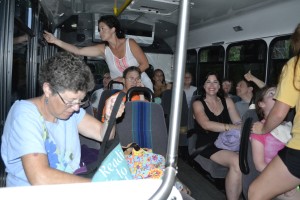 The  best part, our driver, Tony! At last he has the ride he's always dreamed of.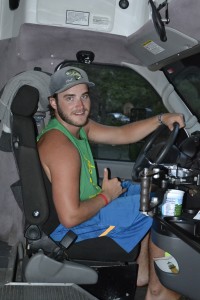 (This is a posed picture, so that's why no seatbelt.)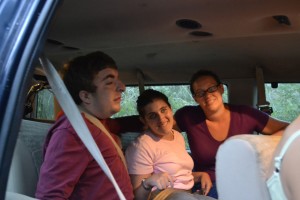 Some other folks sat somewhere other than their customary seats.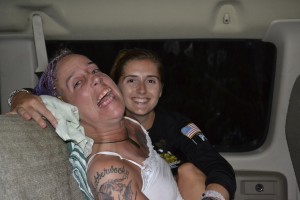 And here's Jack driving us to the Fireworks!!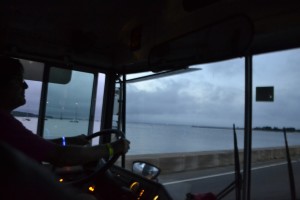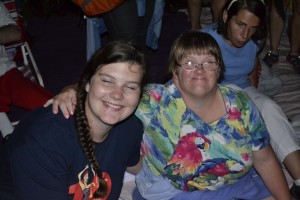 Waiting for the fireworks to start.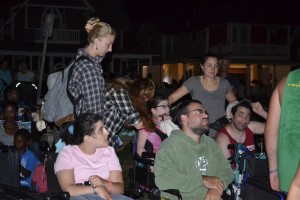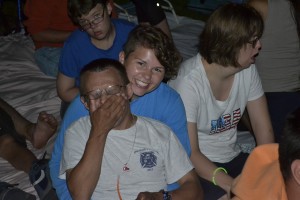 Sorry, Chris, I blinded you with the flash!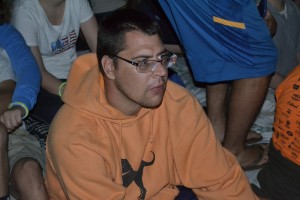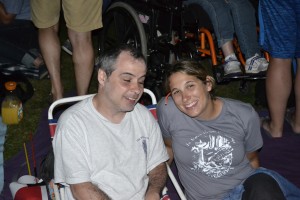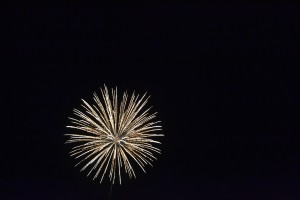 Okay, you know what fireworks look like. (Although they were especially amazing this year.)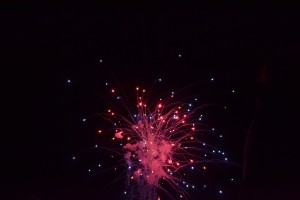 We enjoyed hearing the narration of the fireworks by campers like Grace and Michael F.
"Wizard of Oz!"
"Big fat stinky fireworks!  Ooh, yankee doodle dandy fireworks!"