We had a relaxed start to our Sunday with church for some folks and a low-key morning for the other campers. Let's start with a couple of pictures from after-meal announcements.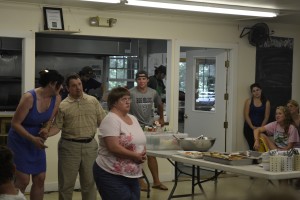 Grace and Michael F. sing "Kum Bah Yah."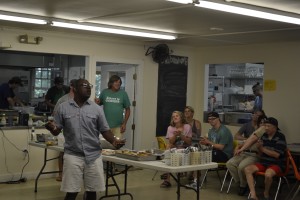 Dominic dances and sings for us.
I really regret that I didn't get a photo of Michael P. and Kevin singing "O Canada" for James B. after breakfast.
Now let's get to the heart of the matter, beach photos.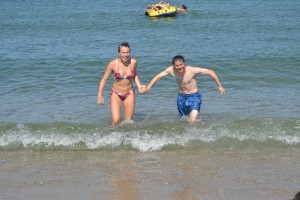 We had fun in the water.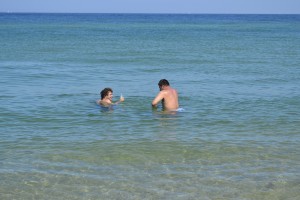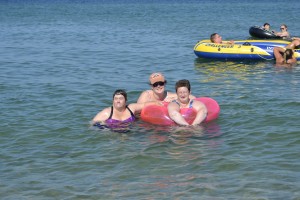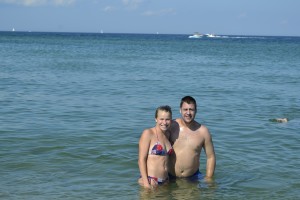 And we had fun on land.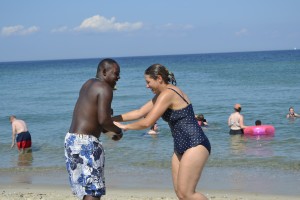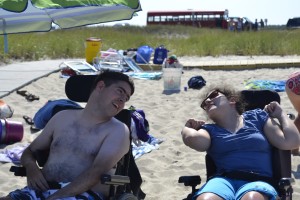 Fun chatting with friends.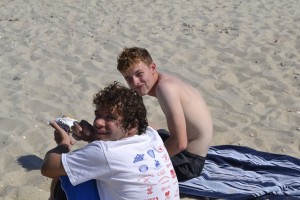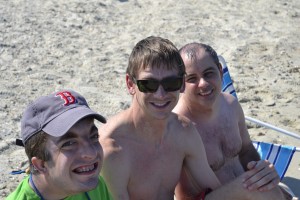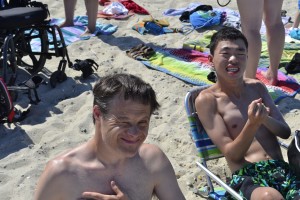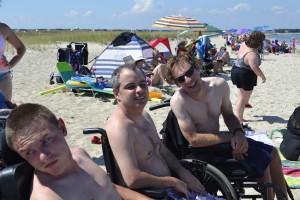 And some caught a few Z's.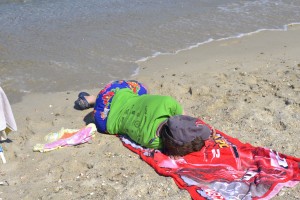 Or just relaxed.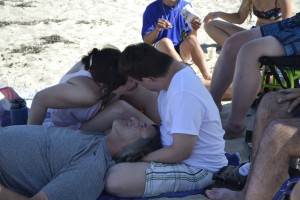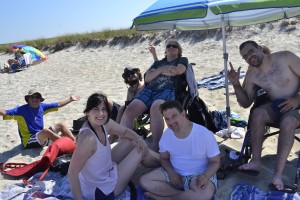 It was James B's last day at the beach because he had to go home right after!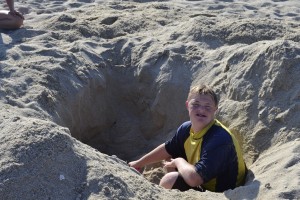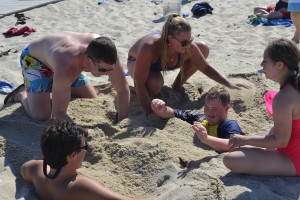 He will leave a big hole in our hearts.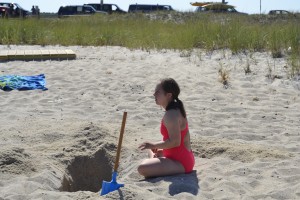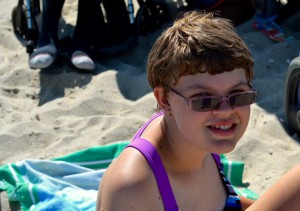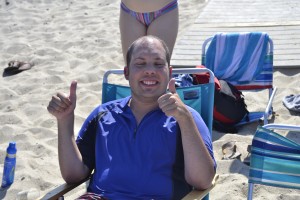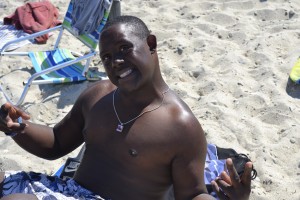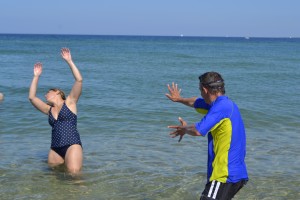 Chris B. uses  his magic powers.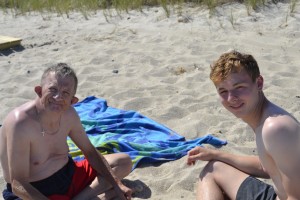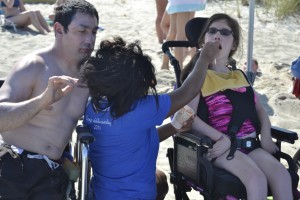 And Jeremy runs his terrifying hair salon.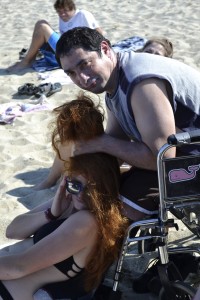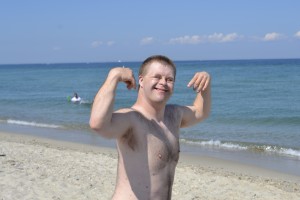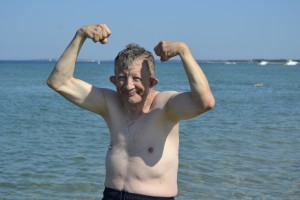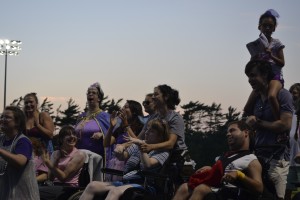 Sun's out, guns out.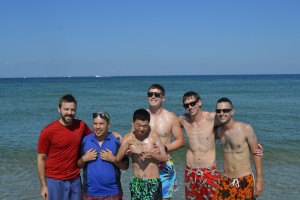 Question: What do all these people have in common?
Answer: They are all named Andrew.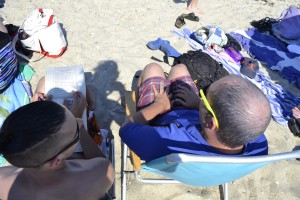 Aerial view of two Andrew heads.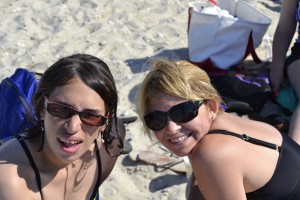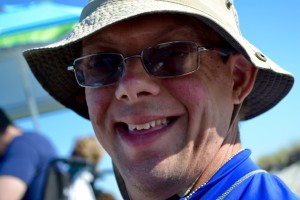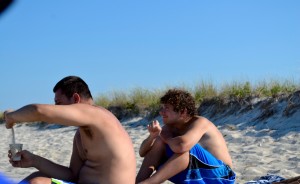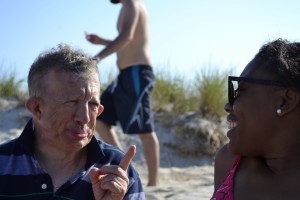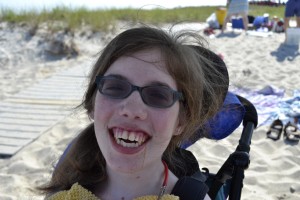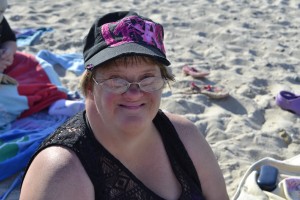 Our cooks got an afternoon off when some special counselor chefs made ribs for dinner, which were very popular. And then our evening activity was the band concert, this week taking place in Owen Park in Vineyard Haven.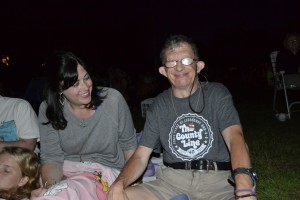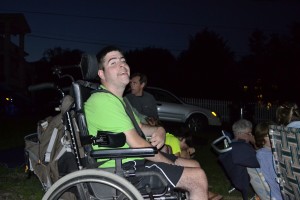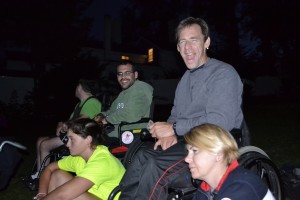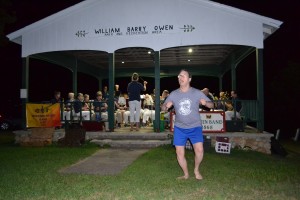 When it came time for our favorite Sousa number, Cy got up and danced in front of the bandstand. Attaway, Cy!