Friday morning Momeraths cabin went out for breakfast at the Black Dog, and then hit the beach briefly afterward.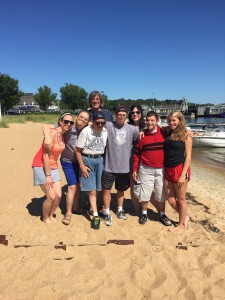 (Note for anxious/foodie parents: a lot of other cabins have also gone out for breakfast at the Black Dog, we just didn't manage to get them on the blog before! And this evening Bandersnatch cabin went out for a seafood dinner at the Net Result.)
After breakfast we had morning classes at camp…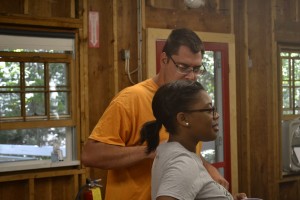 including basketball…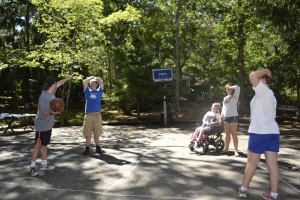 Peter explains the game plan!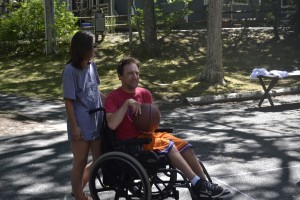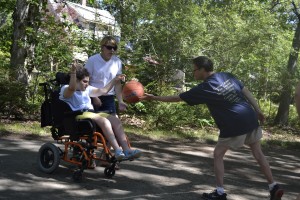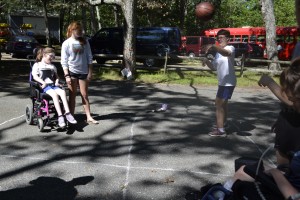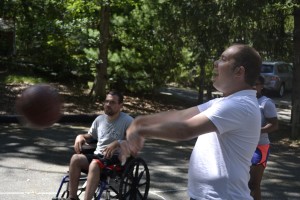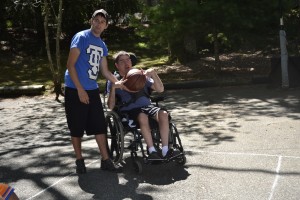 newsletter writing…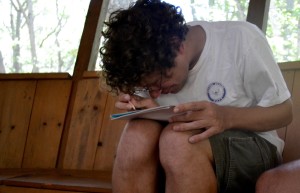 Why's Avery looking so unimpressed with Chris B's story? He must be coming down with something.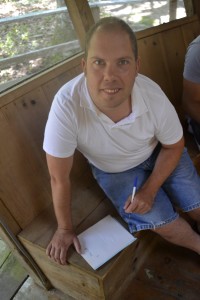 Gage searching for the right word.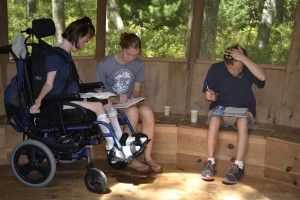 Elly doesn't look too sure about Richard's story.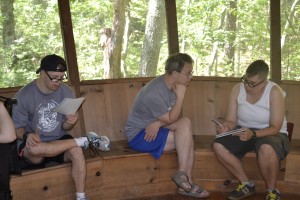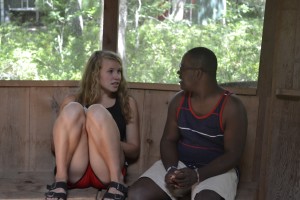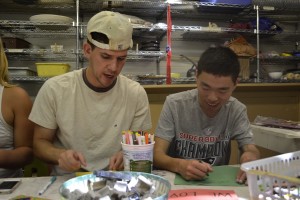 And art class! Where we made cards.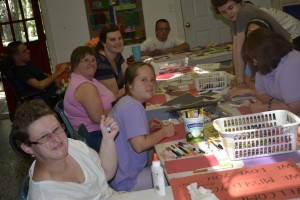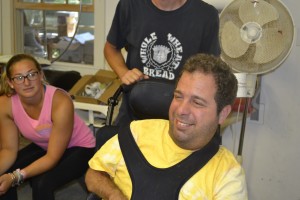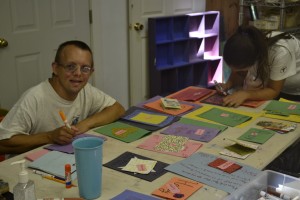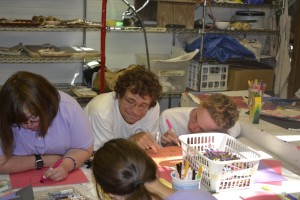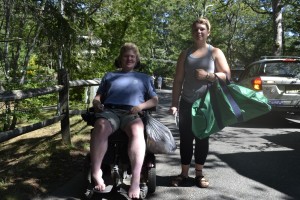 I'm not sure what Adam and Jenni are doing, but it looks constructive.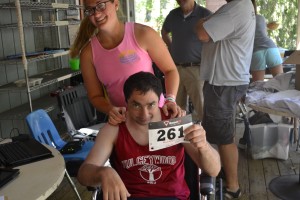 Jeremy registers for the race!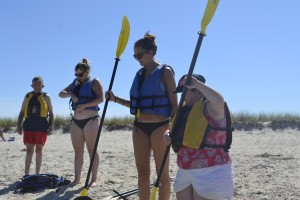 We had a special treat at the beach–kayaks and paddle boards!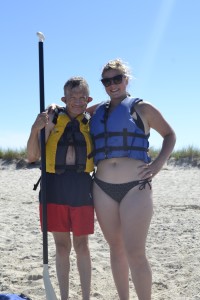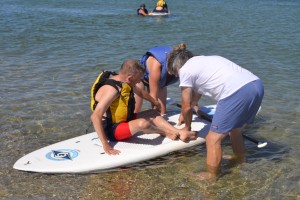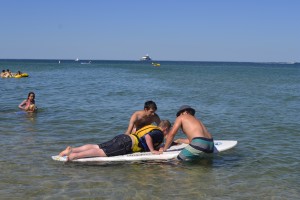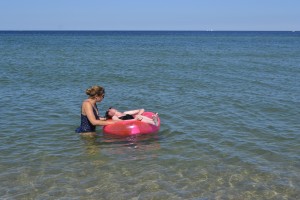 The evening activity was the Highlighter Party…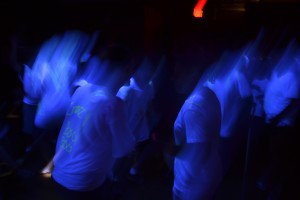 where pretty much all pictures look like this.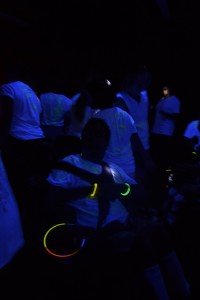 The Highlighter Party is when we all wear white Ts, turn on the black light that makes everything glow, and have a dance party where we all sign each other's T shirts with highlighters.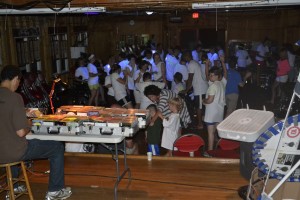 If you think that sounds like a cheap date, let me tell you that this year we had a professional DJ spin the tunes for us! Because we dance so hard, we deserve the best.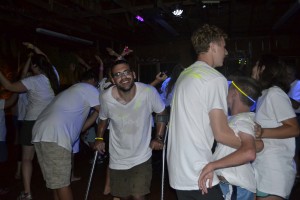 Gage perspiring just a tiny bit.