All of camp went out for a special breakfast at the Art Cliff Diner in Vineyard Haven.
They opened the restaurant just for us and we had our own private breakfast party.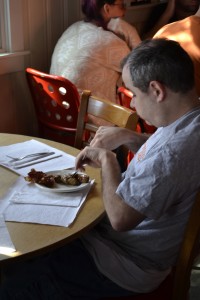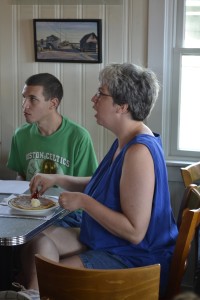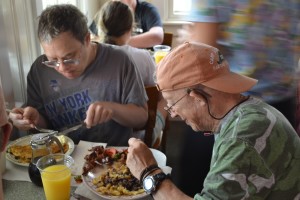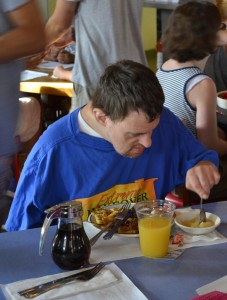 Stephanie is a member of the Clean Plate club!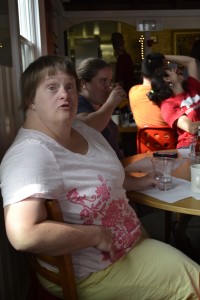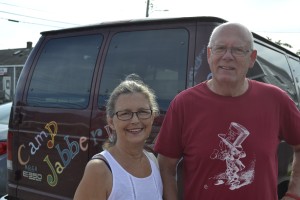 This is Donna and Mac, the nurse and the handyperson/mechanic/jack of all trades.
They don't come out with us to that many off-site activities because they're so busy back at camp, so we were excited they came to breakfast with us.
We also watched "Back to the Future" to give us more insight into our play, and had a long rest period after lunch.
Then we all got crazy costumes on and headed out to Flatbread's Pizza by the airport for a pizza and dance party.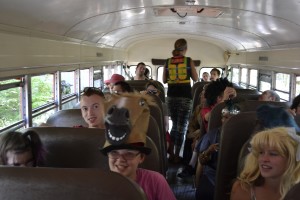 Erin: "Don't put that picture on the blog! I don't want my parents to see me wearing a horse's head!"
Oops, sorry, Erin! But it's so cute!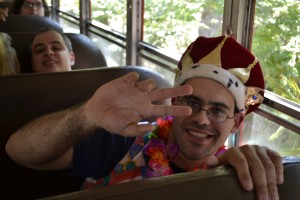 We enjoyed our pizzas.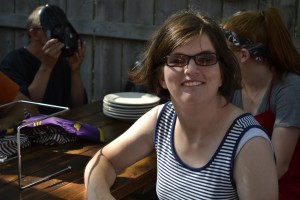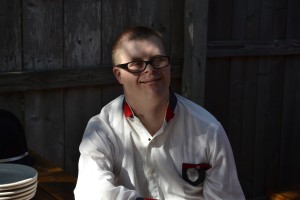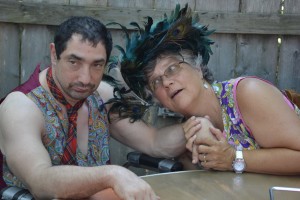 J. Lo is impervious to Judy's charm.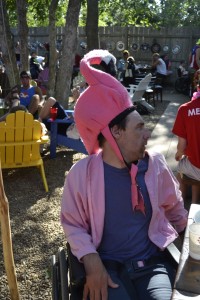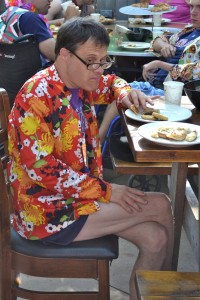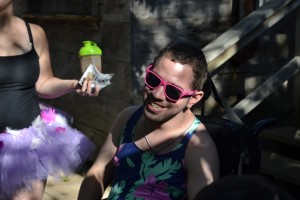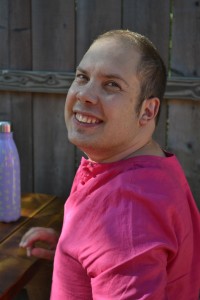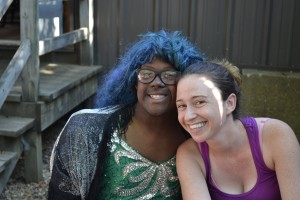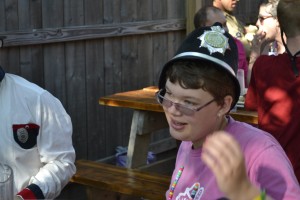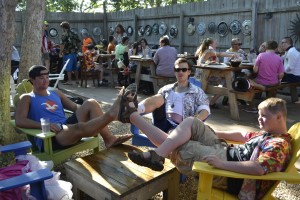 After we were completely stuffed with pizza, we went into the indoor part of the restaurant for the dance party.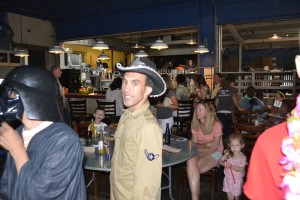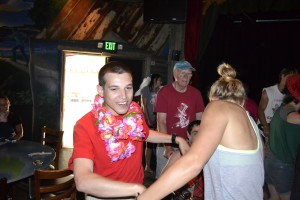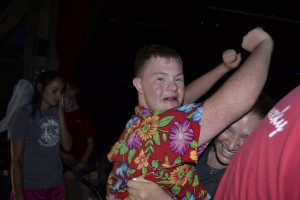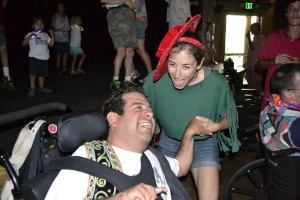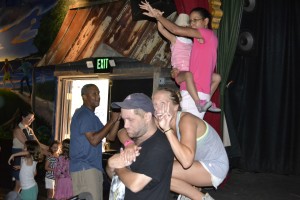 Corey looks completely miserable in this photo, but I swear in real life he was having a good time!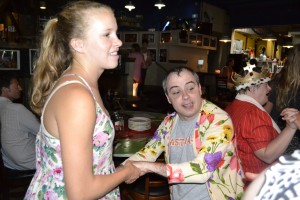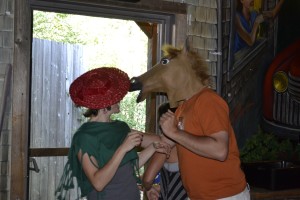 I think that's Chris M. inside the horse head now, but it's hard to tell.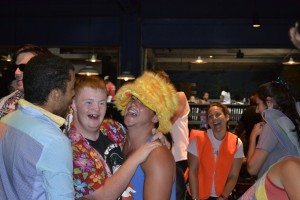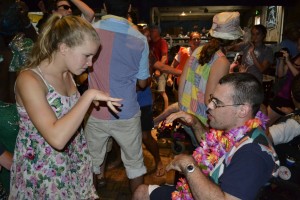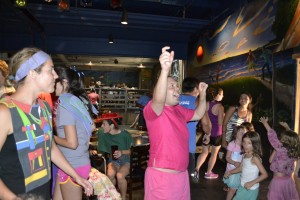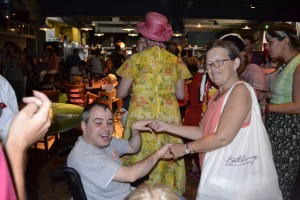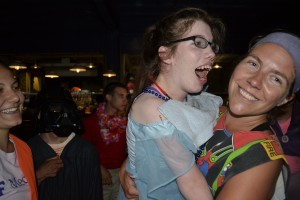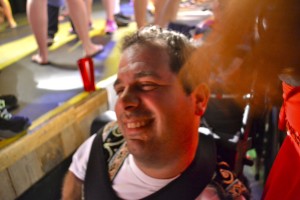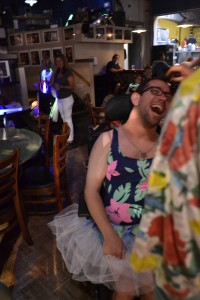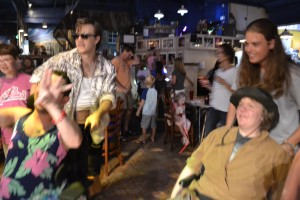 This was Adam's first time dancing at Flatbread's, so we had to enshrine the occasion into immortality with a blurry photo.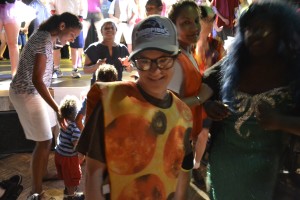 Dressing as pizza at a pizza party? Well-played, Phillip!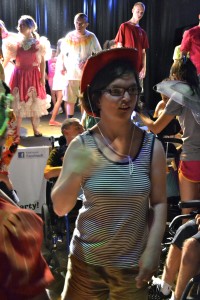 So there's also a stage at Flatbread's, which really appealed to the divas in our midst.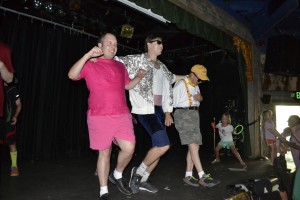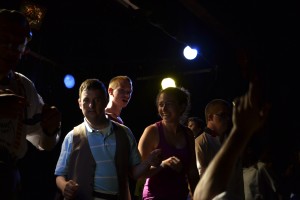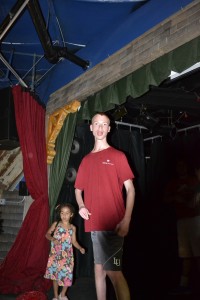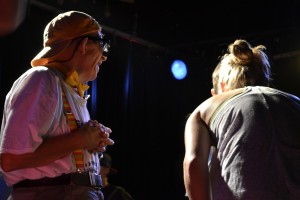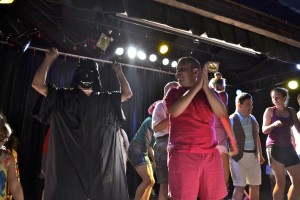 In case you can't tell, Darth Vader is Chris B.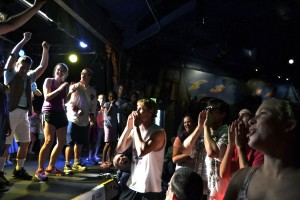 The stage is fun because everyone on ground level can cheer and catcall for the dancers on the stage.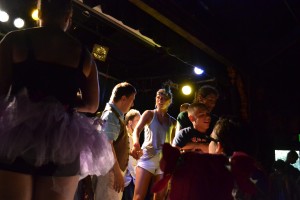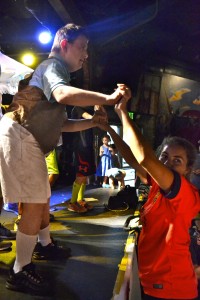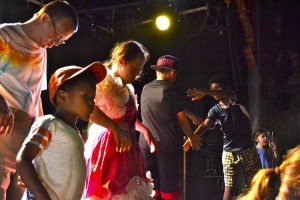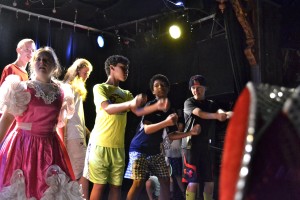 The three kids to the right of Claire aren't ours, but I wish they were because they were amazing dancers, just like Claire.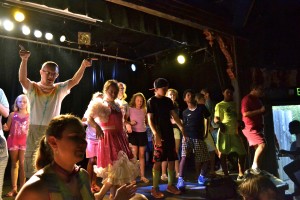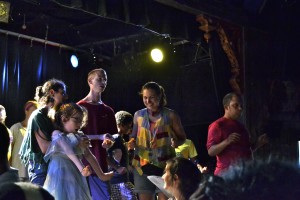 And now for our infrequent feature, Humans of Jabberwocky (based on Humans of New York):
Human of Jabberwocky #1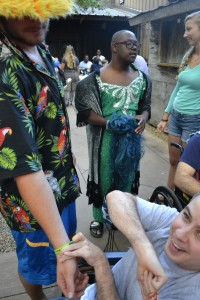 Robbie D.: "Let me take your pulse. Okay, now let me take your other one."
Human of Jabberwocky #2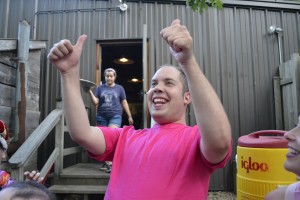 Andrew Z.: "We're all winners!"