This morning we worked hard once again to prepare for the play on Saturday. It's all coming together!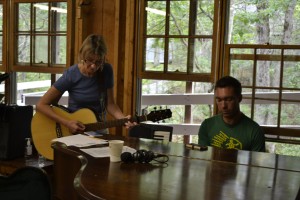 These are our awesome new accompanists, Cindy (guitar) and Andy (keys.) We are very very happy to have musicians for the play!
(Note: Cindy is the mom of our own awesome counselor Taylor!
While Andy's origin story is more shrouded in mystery.)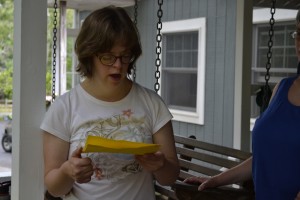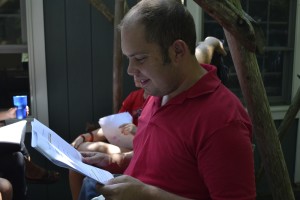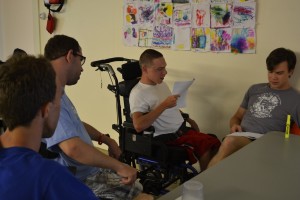 We practiced our lines…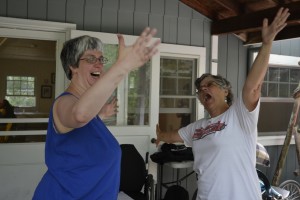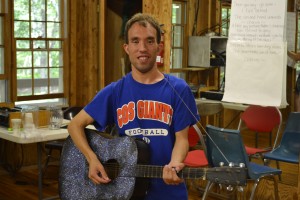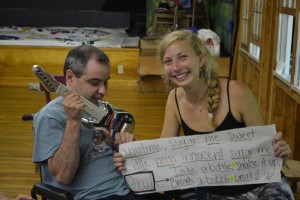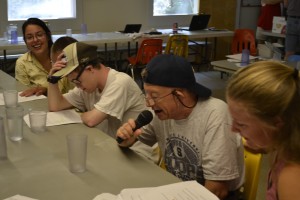 Our songs…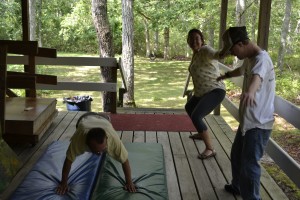 And our dance moves!
(Chris B. is doing "the worm" while Gaby and Phillip are doing "bird about to eat the worm.")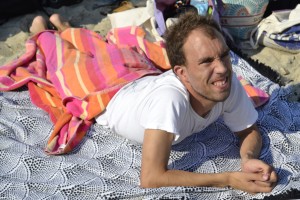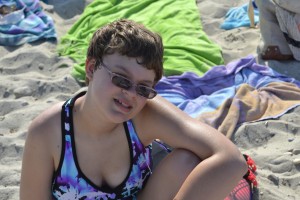 We headed to the beach…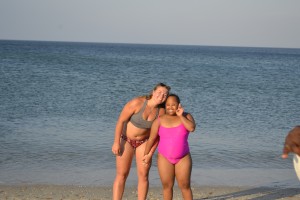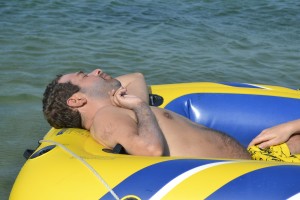 Justin, can't you relax a little more?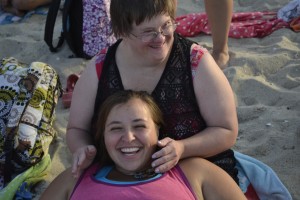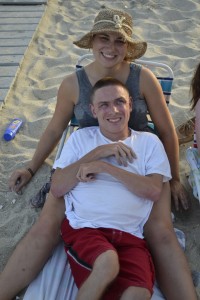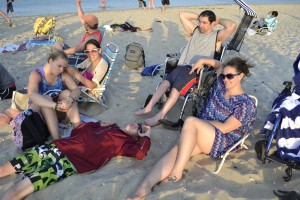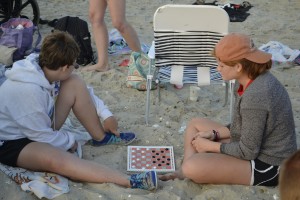 Games are fun at the beach.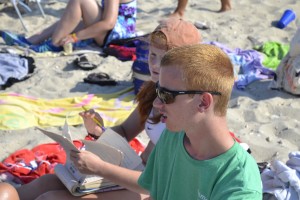 Mad Libs are fun on the beach too!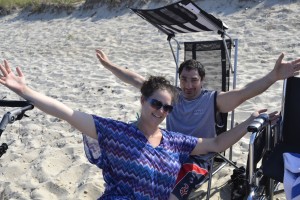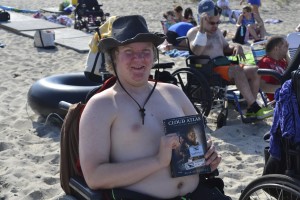 Jabberwocky Book Club:
We're going to make Adam give us an update on Cloud Atlas every day at the beach.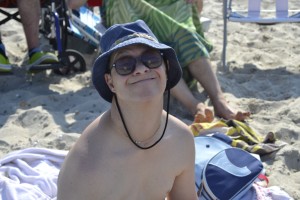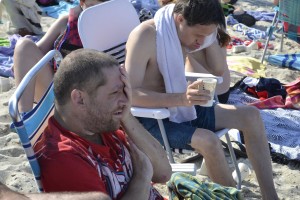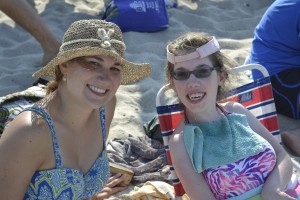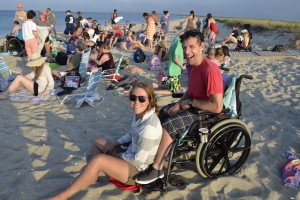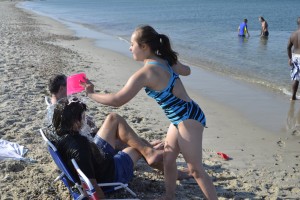 Claire and Sarah O. are making sure Jack doesn't get overheated at the beach. So thoughtful!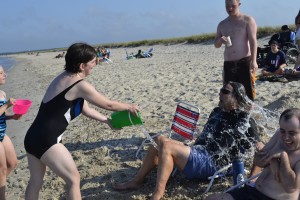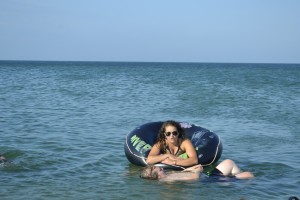 And Adam is making sure Illianna doesn't float away in her tube.
We really work these campers into the ground!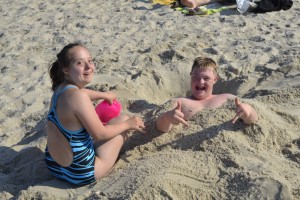 Did I say something about "into the ground"?
We stayed at the beach for a cookout, and for dessert…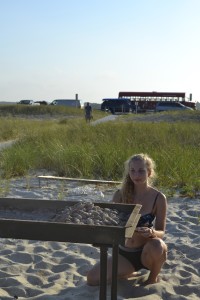 S'mores!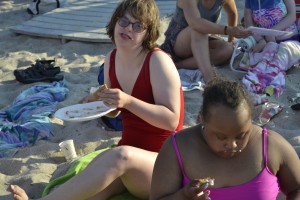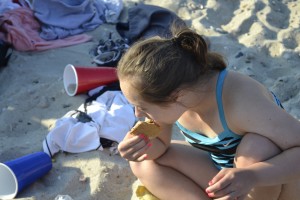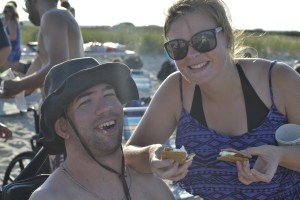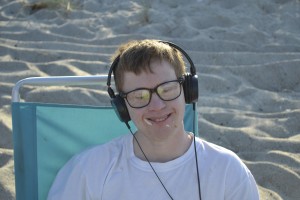 But the best was yet to come!
Rick, Jude, and the other drummers arrived for Drumming on the Beach.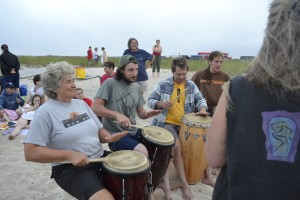 A lot of our other friends showed up too.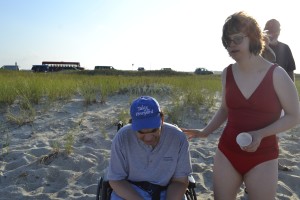 Like Robbie Gale.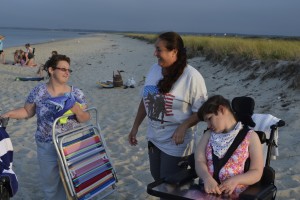 And Amanda and Jillian.
We all danced!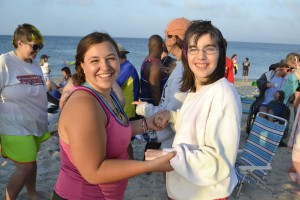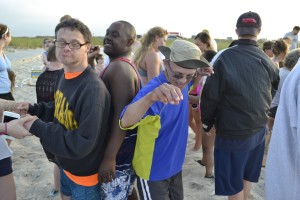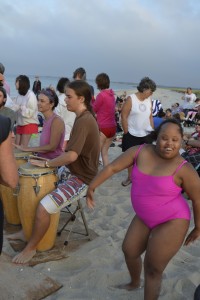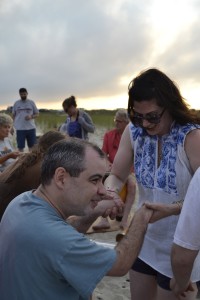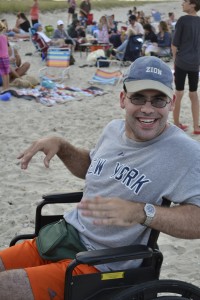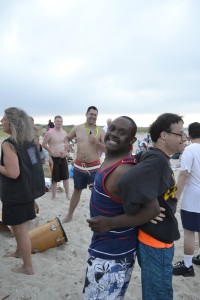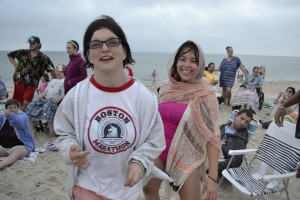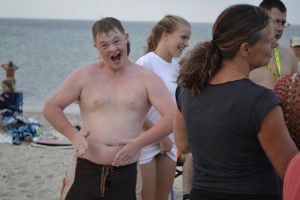 James B. had a unique style of dancing that involved percussion on his belly. James, doesn't that start to sting after a while?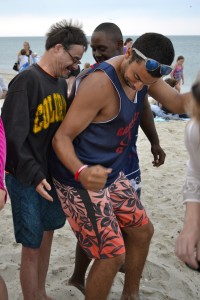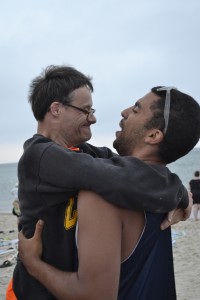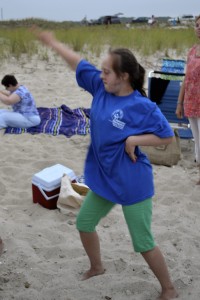 The music seemed to make everyone smile even more than usual.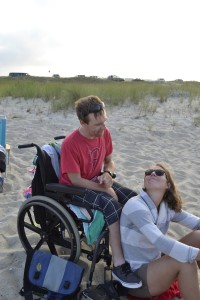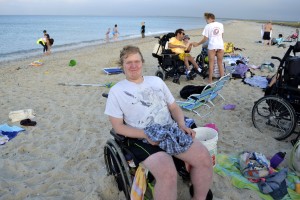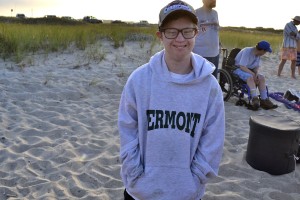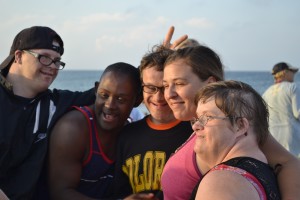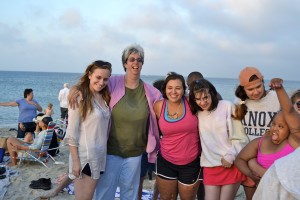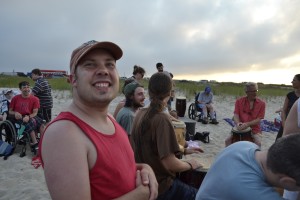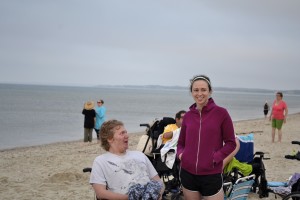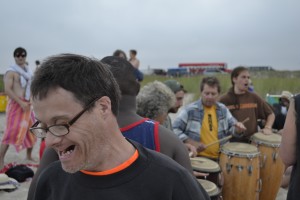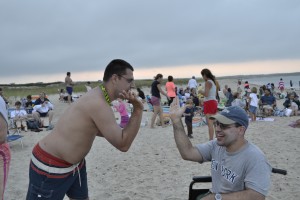 But two people enjoyed the drumming more than anyone.
One was Chris M.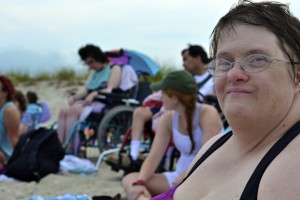 Because he got to blow the whistle!
The other one was Michael F.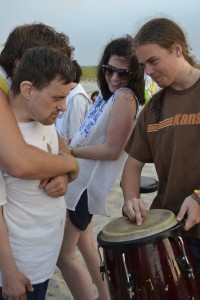 So it looks like Hudson is making a rude gesture…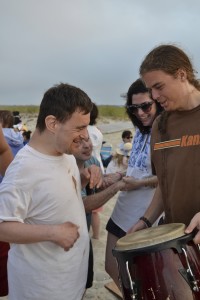 But actually he was just creating Michael F.'s most favorite sound.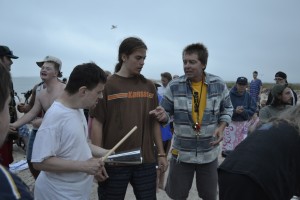 Then Michael insisted we end with the song "Ake Wowo," an old Jabberwocky favorite.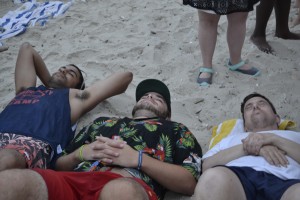 And then everyone "went to sleep."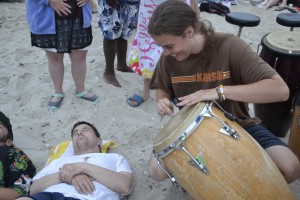 Lulled by the beautiful sound.
Michael F. even got to sit in the front seat of one of the vans on the way back to camp (not pictured), so this was really his perfect night.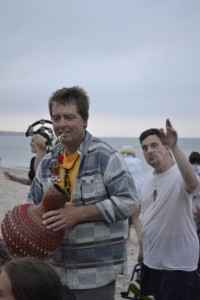 Thanks, Rick! See you next Tuesday for more!