We had a full morning of play practice and making props because our play ("Back To The Future") will be Saturday night here at camp at 7pm! Too busy even to document the process with photos. Except for this pic of the Slithy Toves cabin.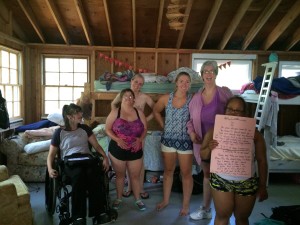 After lunch, we piled into the bus and went to the beach.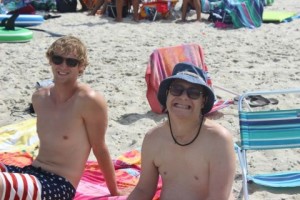 It's Cy and the birthday boy, Fred!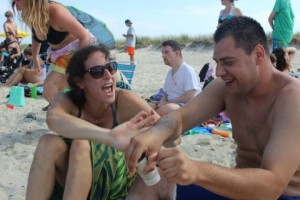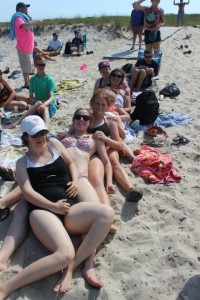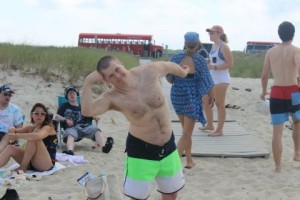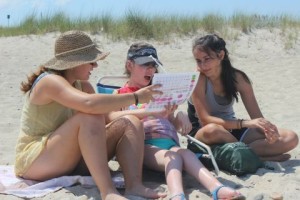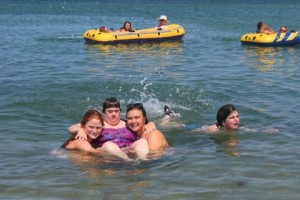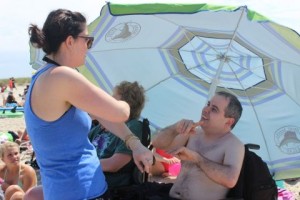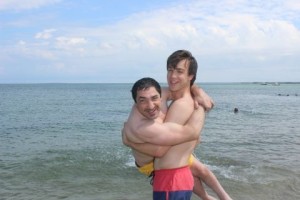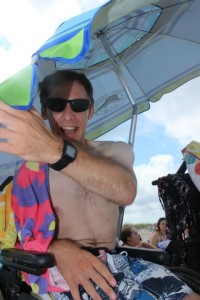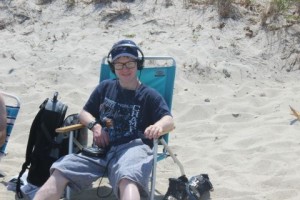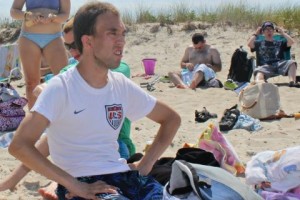 For our evening activity we split into two groups. One group went "Night Kayaking." (We consider 4:30pm to be nighttime, okay?) It was in a faraway mysterious part of the island we've never been before, Lily Pad Cove in Long Point Wildlife Refuge.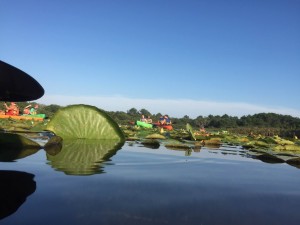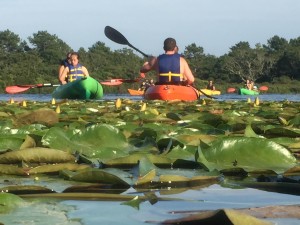 I guess this is why it's called Lily Pad Cove.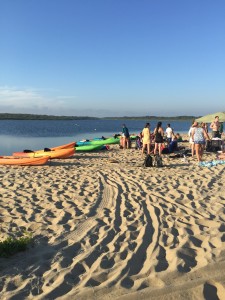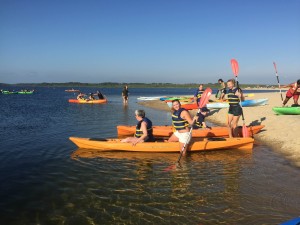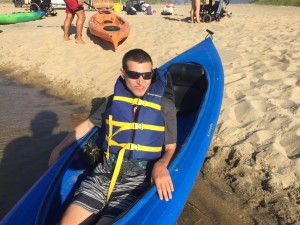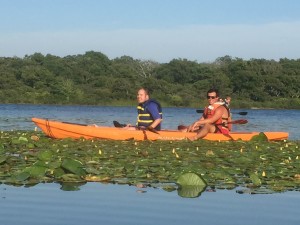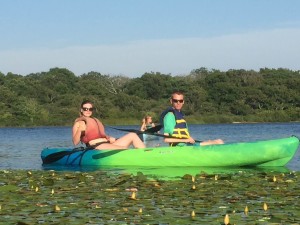 They saw a beautiful sunset!
The other group had a picnic at the East Chop light house.
Funny enough, they saw a beautiful sunset too.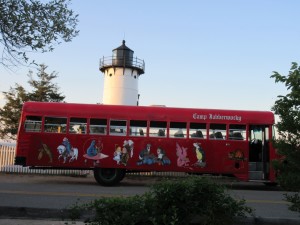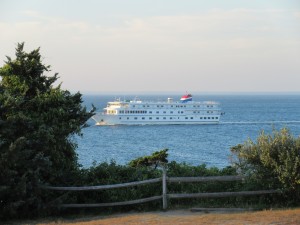 It was pretty scenic over there.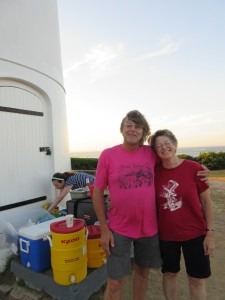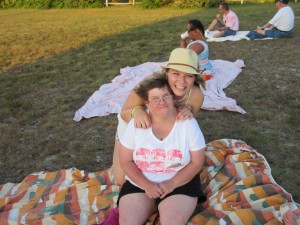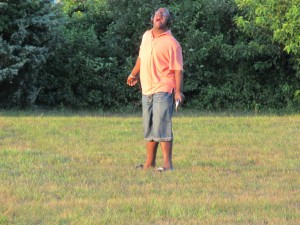 The only bad thing was, some creep in a red shirt with weird hair photobombed all the pictures.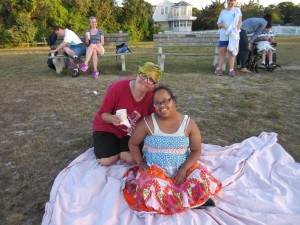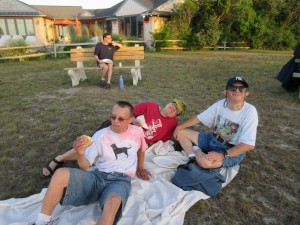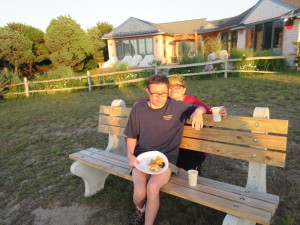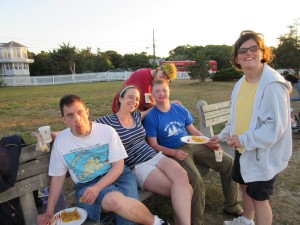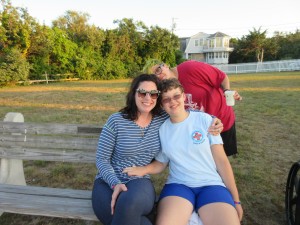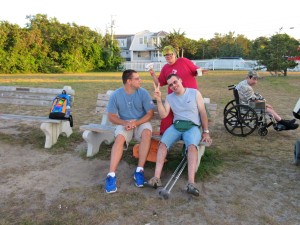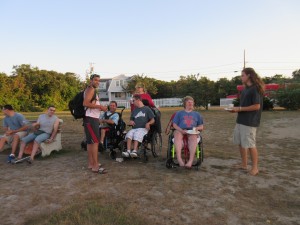 Then this group had a surprise…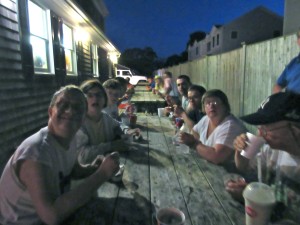 Dairy Queen!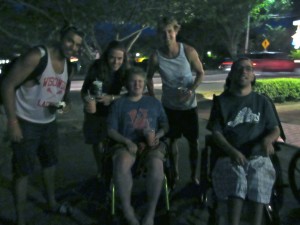 (Luckily the other group got to eat ice cream back at camp too, so it was fair.)