We like to create complexity in our lives, so this morning Camp Jabberwocky split up and went on three different special trips. (May I just say that our awesome, enthusiastic photographers took over 350 photos today alone. You are just seeing the cream of the crop. Go get a snack or something because this is going to be a lot of pictures.)
One group went to an alpaca farm.
Alpacas are cute!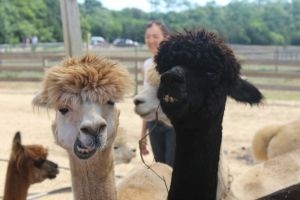 But Joe is cuter!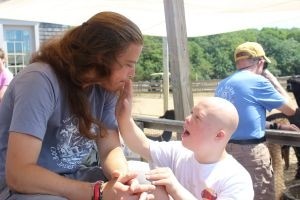 But wait, what's even cuter? Joe AND an alpaca!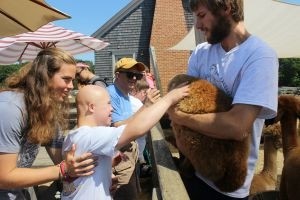 But wait! What's even cuter? Justin and an alpaca!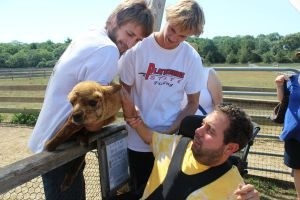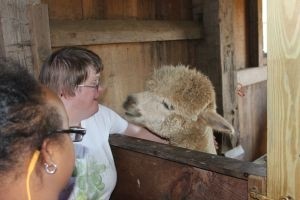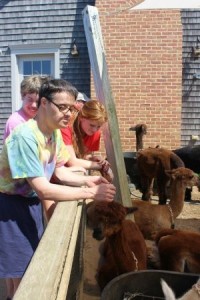 Another group took a scenic jeep ride to Cape Poge, a barrier beach with a salt marsh.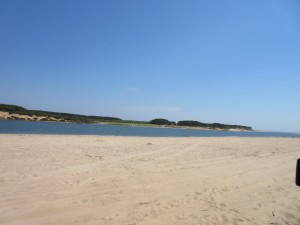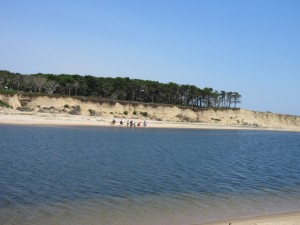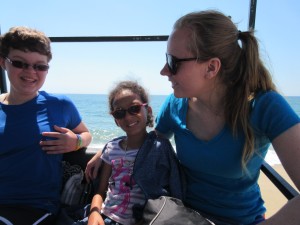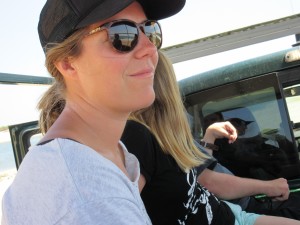 This is the birthday girl, Carina!
And the third group went to the gym at Mansion House in downtown Vineyard Haven to work out. You may get those photos another day!
After lunch we went to the beach.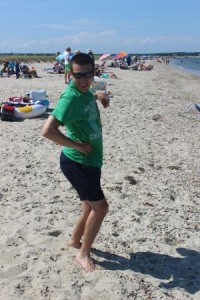 Work it, Jake!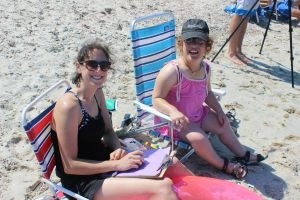 Hannah's making something speciaaaal! More on that later.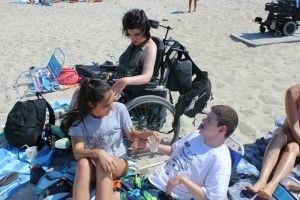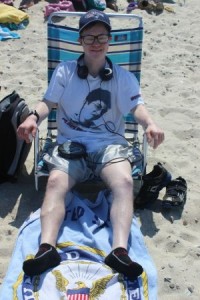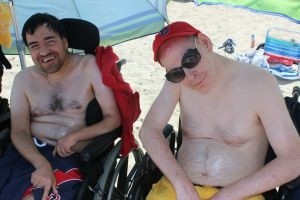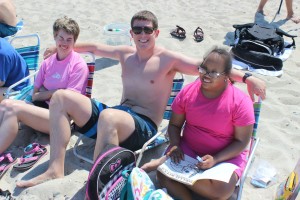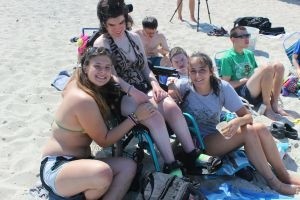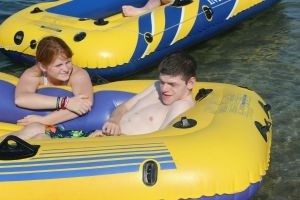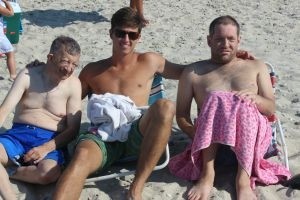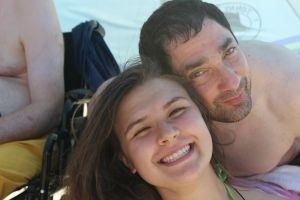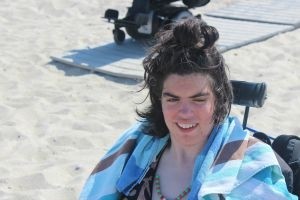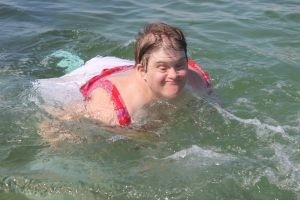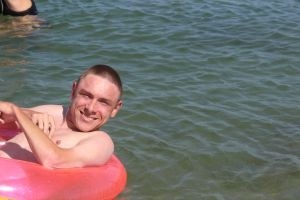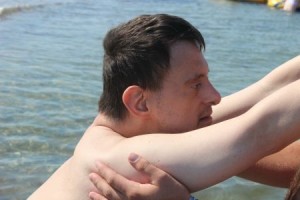 Then we rushed home to get ready for the long-anticipated Prom!
Meanwhile, Gaby had been hard at work transforming our studio into Jurassic World. She was ably assisted by campers Sophie, Sarah L., Taylor, Darcy and others.
The theme was "Dinosaurs."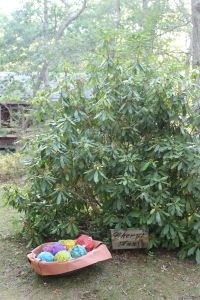 These are dinosaur eggs.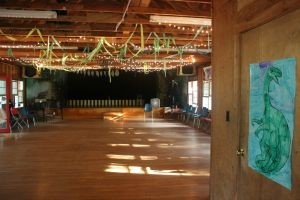 The dinosaur backdrop is truly indescribable. The pictures don't do it justice. It deserves the Nobel Prize in the papier mache category.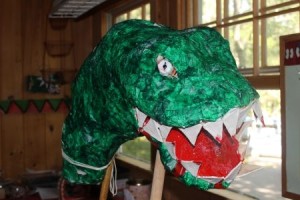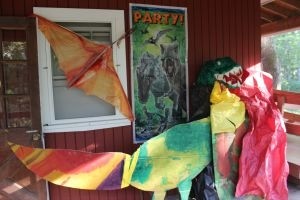 Everyone showed up on the porch in their promwear.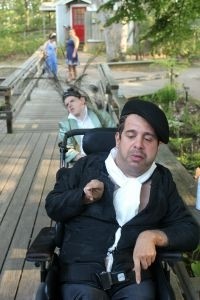 Very sophisticated!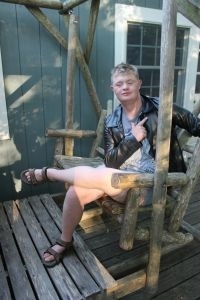 James B. is dressed like Freddy Mercury and he seems to be flashing a gang sign.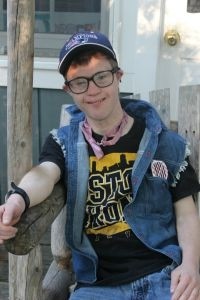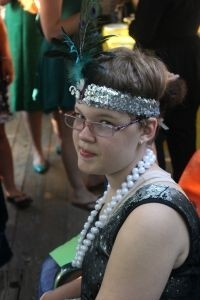 Is Erin a flapper?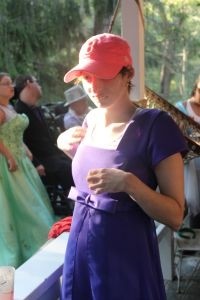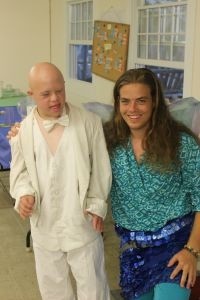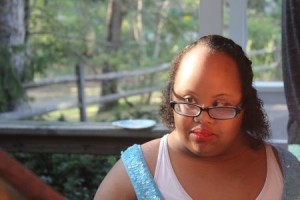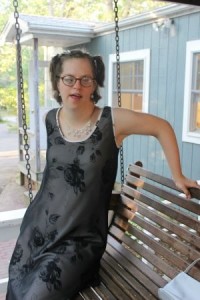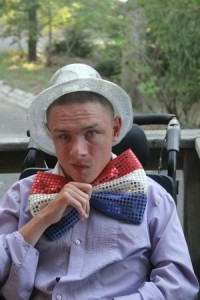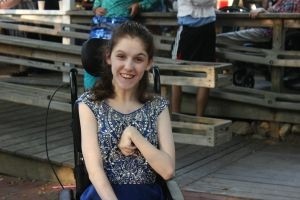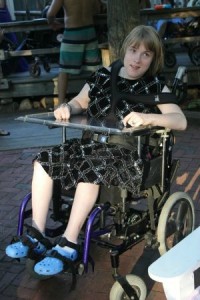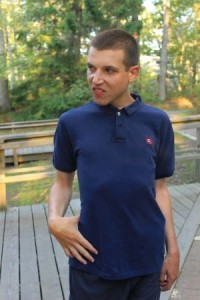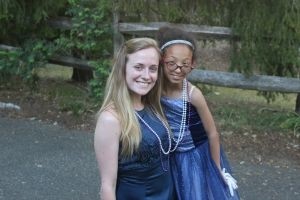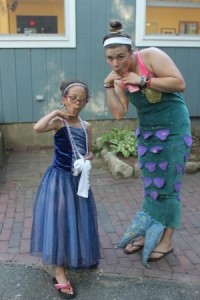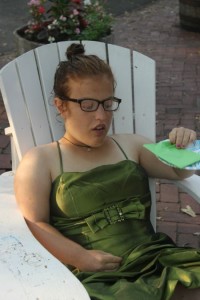 Hannah looks like a fashion model.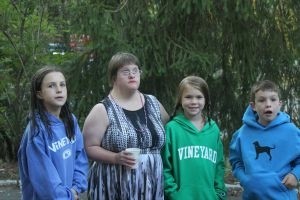 Grace and family.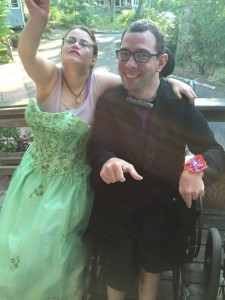 We began our evening with catered hors d'ouevres.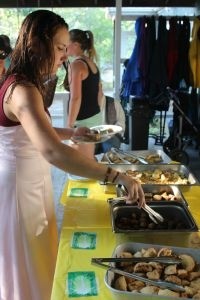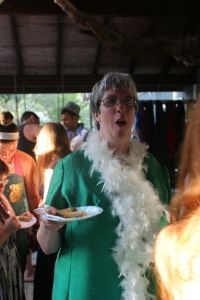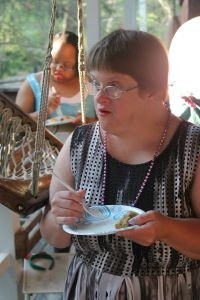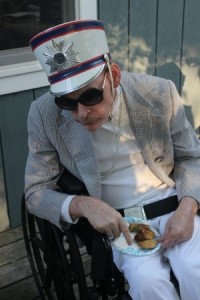 Then we ate a magnificent dinner, courtesy of our own excellent cooks Patty, Mark, and Caitlin.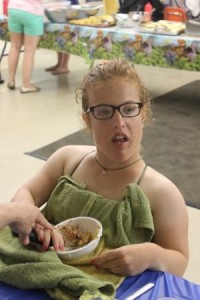 Just so you know the level of detail we got into, Hannah is wearing a bib that matches her dress.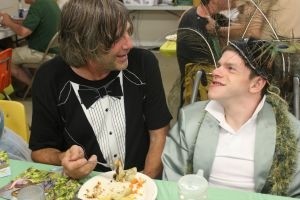 Distinguished dinner companions.
Nice peacock feathers, Wyatt!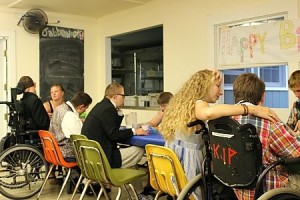 Nice shirt, Kippy!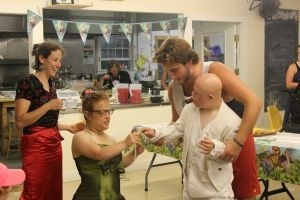 After dinner, Hannah gave out the traditional "Hannah Banana Awards."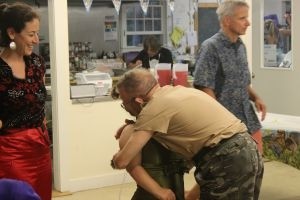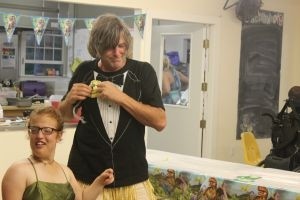 Clearly the best award Jack has ever received.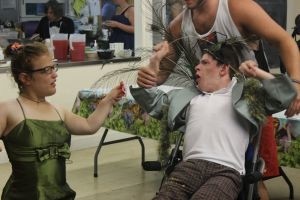 But I think Wyatt was the most excited to win one!
Then we headed down to Prom.
First, traditional prom date photos.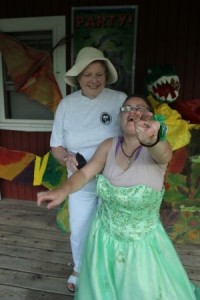 Moriah and her grandmother.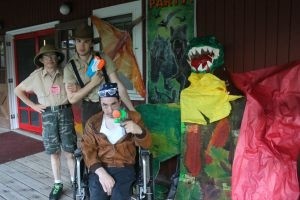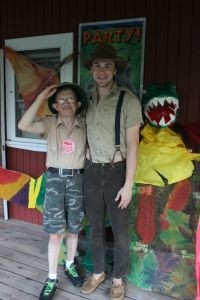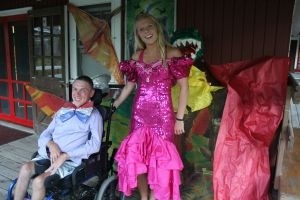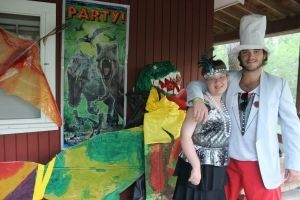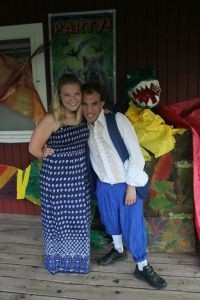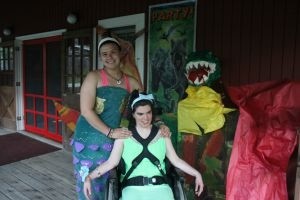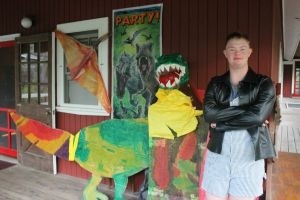 Eh, who needs a prom date?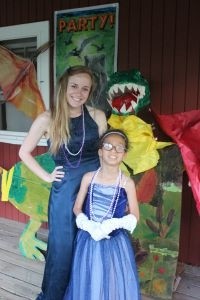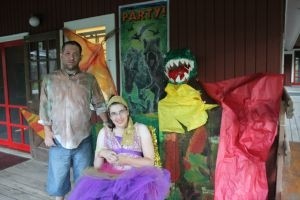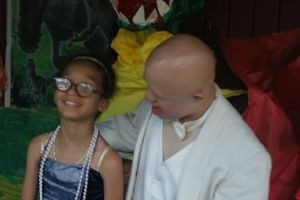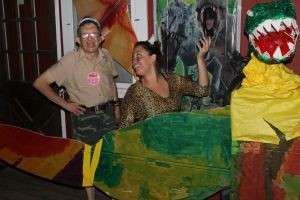 Gaby and Richard demonstrate the correct way to pose at the backdrop, riding the dinosaur.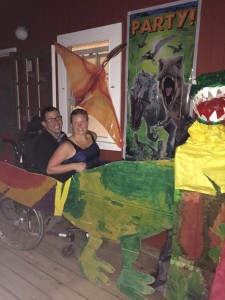 Inside our professional DJ, DJ Shizz of Family Dance-O-Rama, was playing great tunes for us to dance to.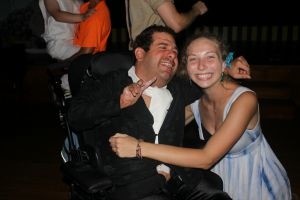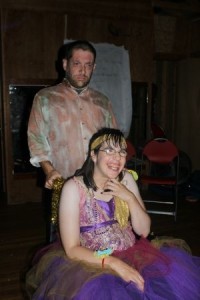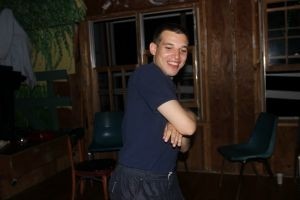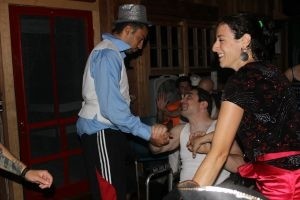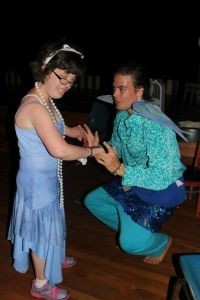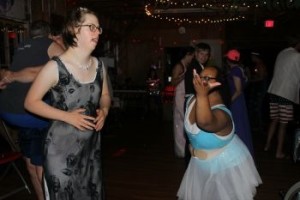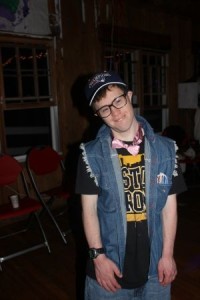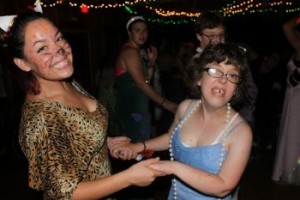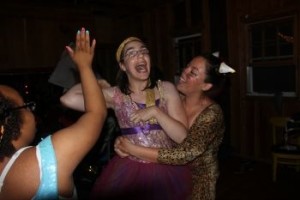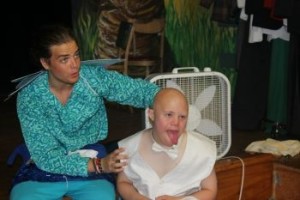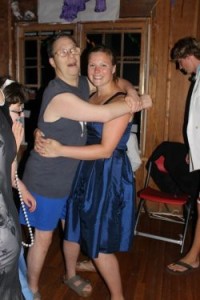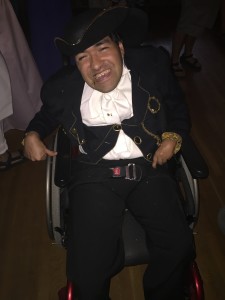 By the end of the night, we were completely exhausted, but happy.