This morning, camp went on a brand-new activity, which was bowling at a brand-new bowling alley, The Barn Bowl and Bistro.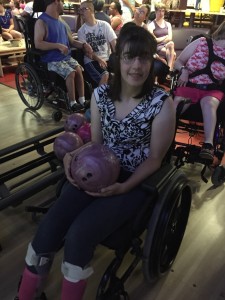 We loved it!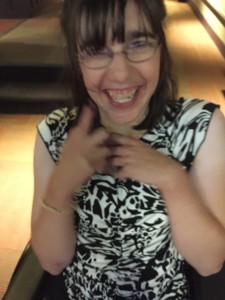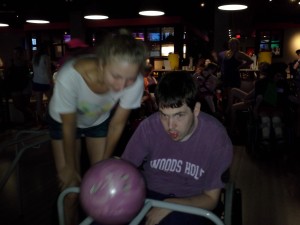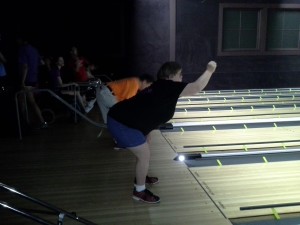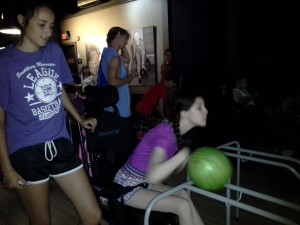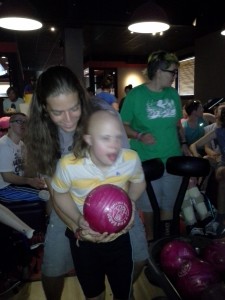 Joe moves so fast he's hard to photograph because he's a blur. One two three yay!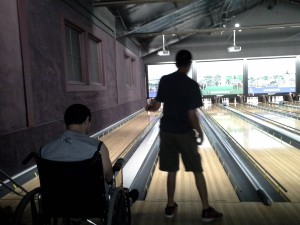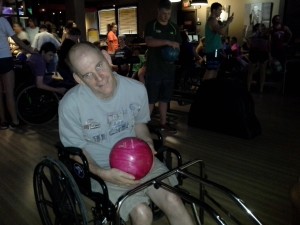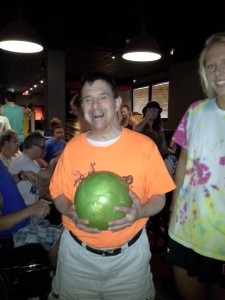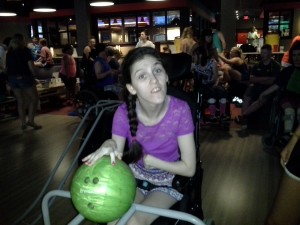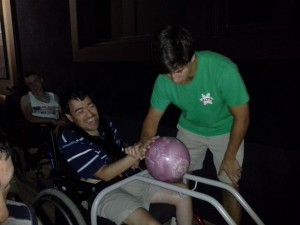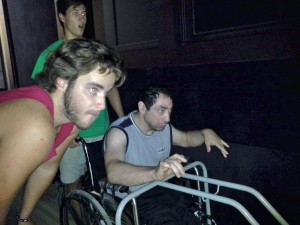 These guys are concentrating really hard!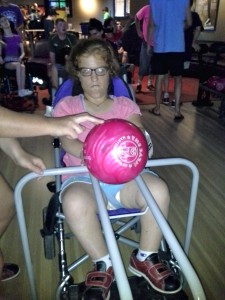 Looks like Hannah is concentrating even harder!
In addition to bowling, we also did some eating and hanging out. (What else did you expect?)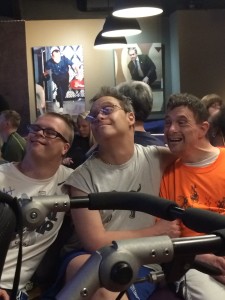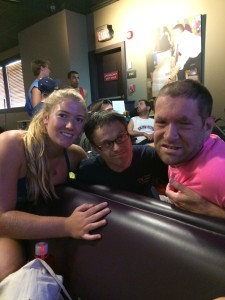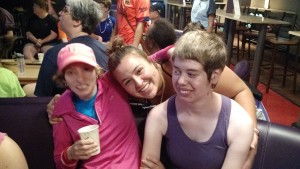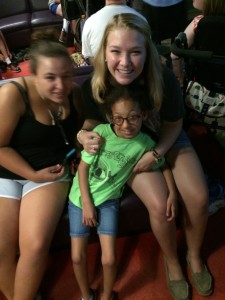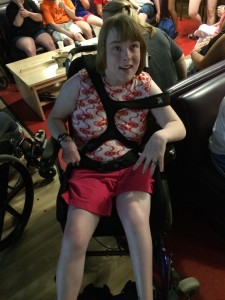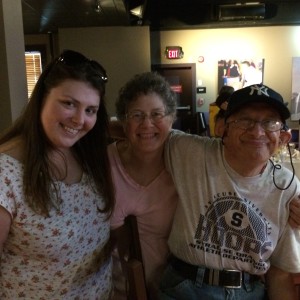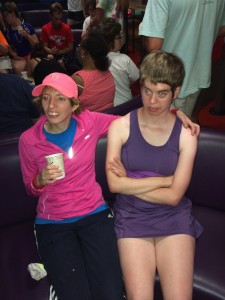 Galumphing pals Livy and Madi are so photogenic I have to show them to you again!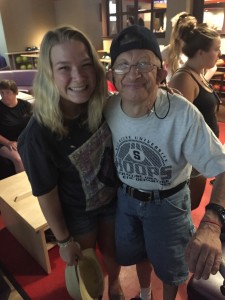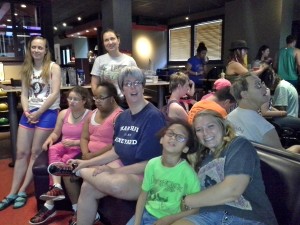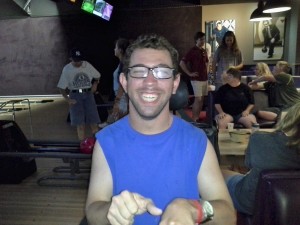 In the afternoon we went to State Beach for another glorious beach day.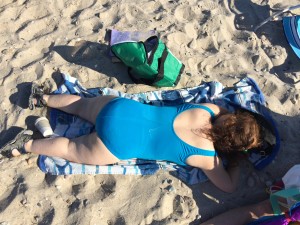 Hannah knows how to relax!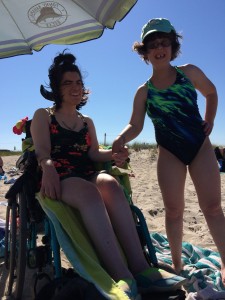 The photos today were taken by Maya, Kristine, Gaby, Emily, Natalie, Taylor, Judy, and other counselors on their phones. This is to make the blog more democratic and have more of a casual snapshot feel.
(It has NOTHING to do with the fact that the camp camera's battery died at the bowling alley. Or that I forgot to bring the camera to the beach. Or that our previous blogger Hannah went home today <sniff, sniff>. No, nothing to do with that at all!)
And finally, the Camp Jabberwocky style section:
Stripes are in!