Today we had not one but TWO wonderful adventures! If you caught the song quote in the title of this post, you might have picked up on the fact that Camp visited the Y-M-C-A today! They invite us every summer to have a crazy awesome pool party in their heated pool with no crabs or sand and with a lift to get into the water and a super fun waterslide to slide down (and to terrify their very diligent and kind lifeguards). 
We also get to wear some high-fashion purple swim caps when we hang out there, both for hygiene and style purposes. Here's some friends modeling these hot accessories and showing how functional they are, as well!
We left the YMCA with all our pieces and a lot more chlorine in our systems, and headed home to quickly shower and eat. 
Those of us who showered quickly were able to enjoy some downtime adventures, including Jason and Holly who went on a wonderful bikeride on the streets around camp!
Sharon, once again, helped take some of these photos. Thanks for having my back, Sharon!
After an early and delicious dinner, we packed some extra cash and some layers and HEADED TO THE STREET FAIR. 
Every year, Vineyard Haven shuts down its Main St. and becomes a giant party, complete with live music, balloons, face painting, shopping, and lots of fried and tasty food. Camp rolls out in full force, and everyone has a great time as campers try to make sure their counselors don't eat fried dough, pizza, AND ice cream. It's just so tempting, though!
At this point you must be thinking: Dang, what a successful day at Jabberwocky. What will they come up with next? Well good, because we want you to keep checking in with us to see what frabjous things we do tomorrow!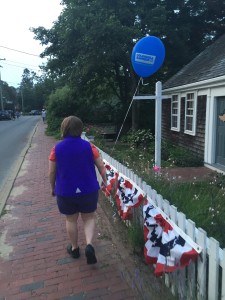 Also, we want to say a special hello and WE LOVE YOU to Cathy! We miss her so much at camp, and we hope that she is doing well and enjoyed her visit from Kaitlin and Peter! Hope to see you soon, Cath!!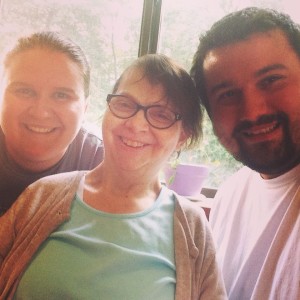 Love,
Camp