When we woke up this morning, we knew that today would be a good day. Firstly because it was Chris M. and Richard's birthday today! Their celebrated heartily with a special breakfast out. Although we don't have any pictures, all reports indicate that it was a great success. This morning we also decided to get a little closer with nature.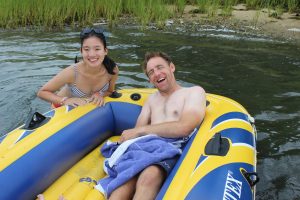 A big group of us pulled on our swim suits and headed out of Vineyard Haven to commune with some sea creatures. Or to at least catch some clams.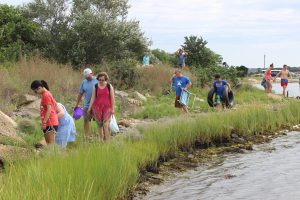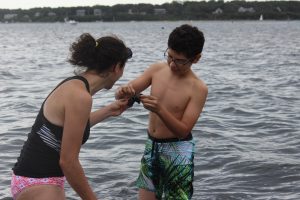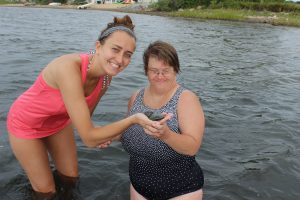 We found a couple good friends in the depths of Lagoon Pond!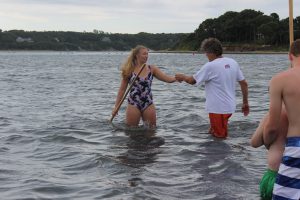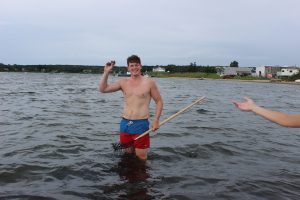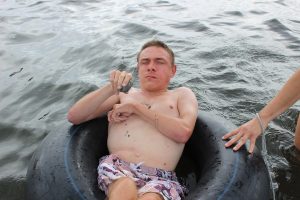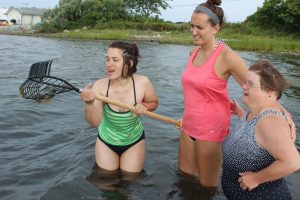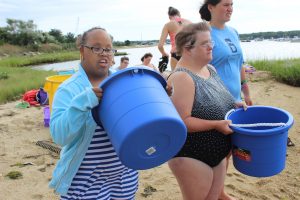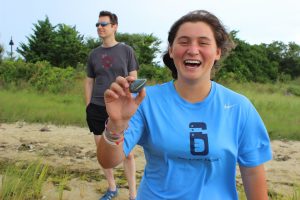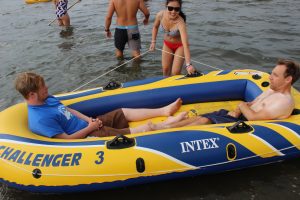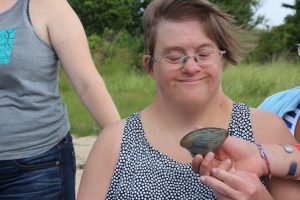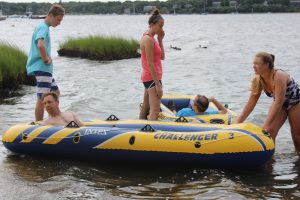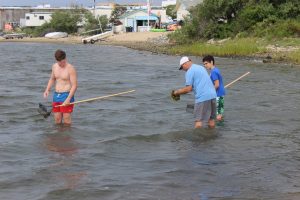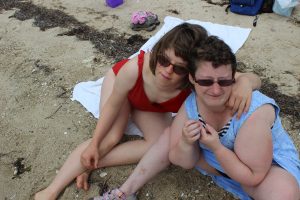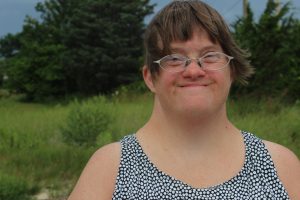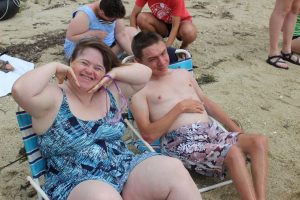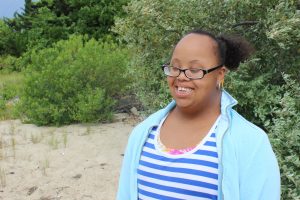 After a while we loaded our haul of seafood back into the bus, and trekked back to camp to wash up our clammy hands and eat lunch. Unfortunately, cloudy skies followed us back to camp, and convinced us to skip the afternoon beach trip. Instead, we decided to limber up with an afternoon of friendly competition.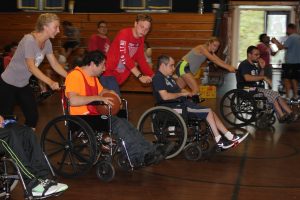 We hustled up and down the court as we showed off all our best basketball moves.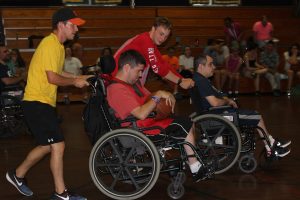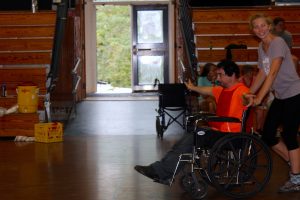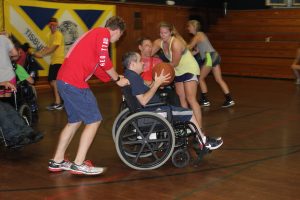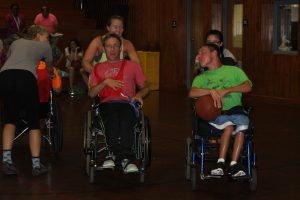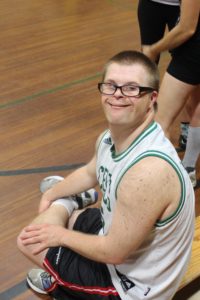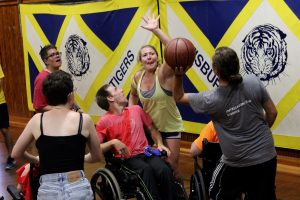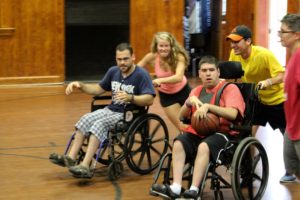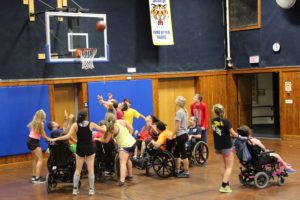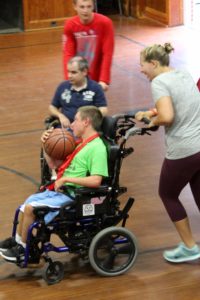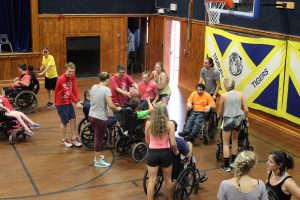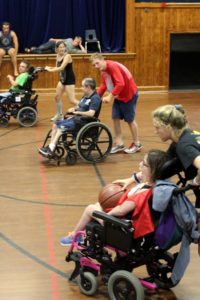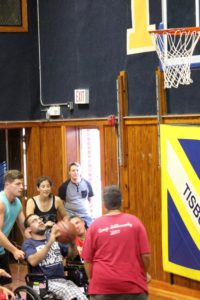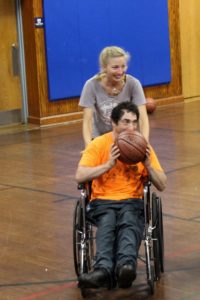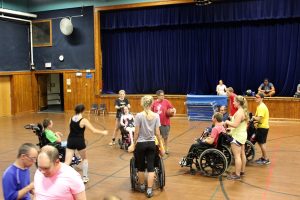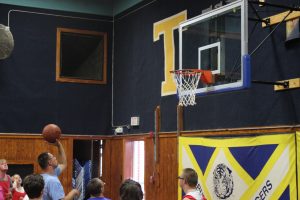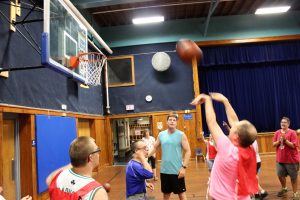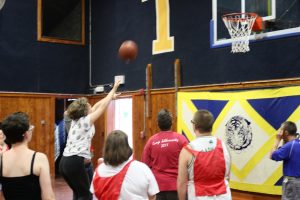 We scored so many baskets that we eventually lost track of which team was winning. But then we decided that we didn't need conventional score-keeping methods anyways and decided to just call it a tie.
We headed back to camp for a delicious chili dinner. Afterwards, we had movie and games night! Some people kept the competitive spirit alive in the main cabin with board games while others watched Zootopia in the studio. 
The cool weather that persisted all day made us very ready to crawl into bed and rest up for a big day tomorrow. Luckily for us the forecast shows warm weather, a pool party, and a bonfire!!! We can't wait!
Love,
Camp