WARNING: THIS POST HAS LOTS OF PICTURES. IF IT TAKES A WHILE TO LOAD, JUST BE PATIENT. IT'S WORTH THE WAIT.
So, let's rewind to yesterday, when we ended the second week of camp with a BANG! Well, maybe not a bang, but definitely with lots of singing and dancing! It was our First Ever/Best Ever Variety Show!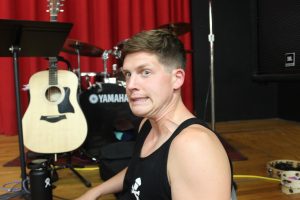 To be completely honest, some of us were pretty nervous about going on stage. But our friends and family from around the island came to support us. We got all dressed up, channeled our fearless founder Hellcat, and marched on stage!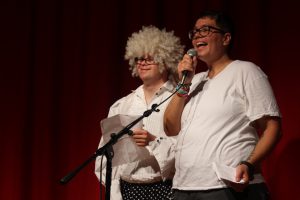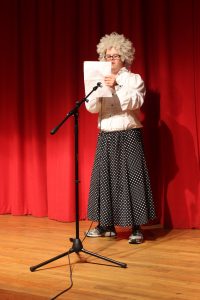 Peter gave a moving recitation of the Jabberwocky Poem!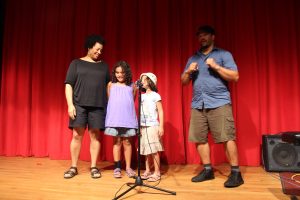 We tap danced,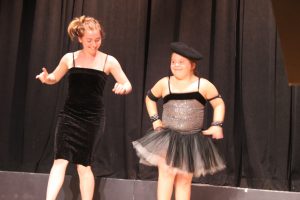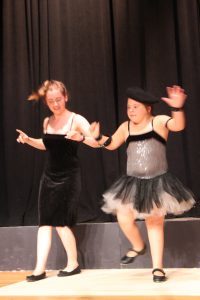 we shimmied,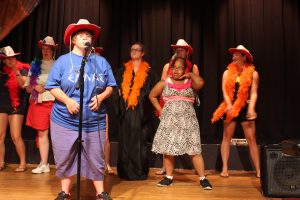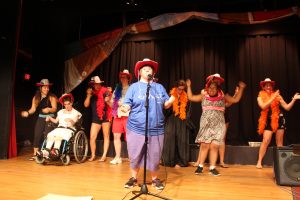 and sang our hearts out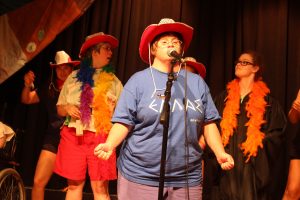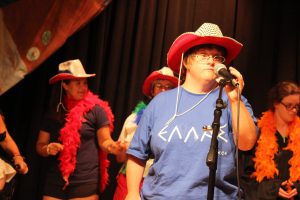 The set list included Whitney Houston, The Beatles, Usher, Zendaya, Frozen, and much much more!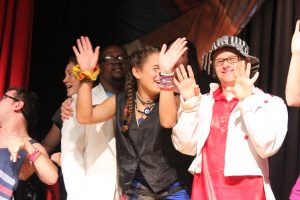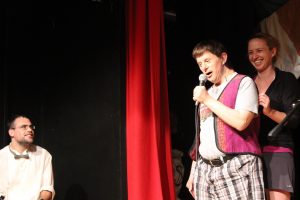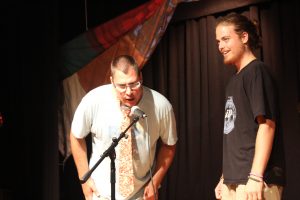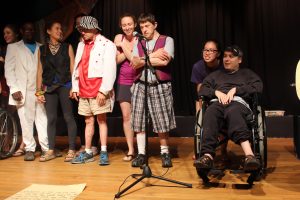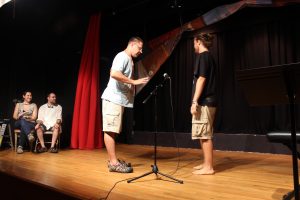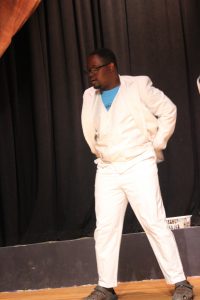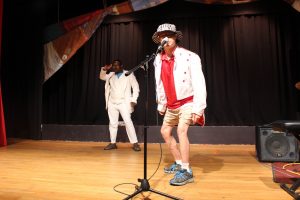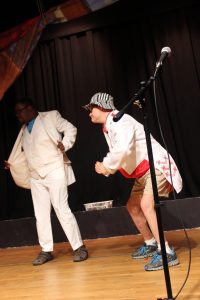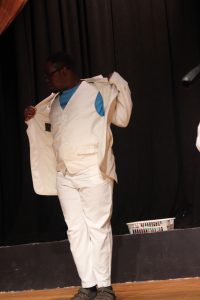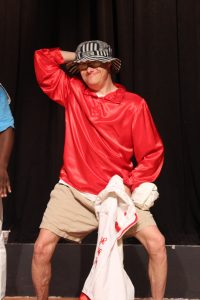 Gracie and the Mimsy gals showed us their red hot martial arts skills as they stopped Paul, Robbie, Kyle, and Chris B. in the middle of an armed robbery.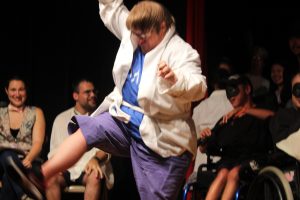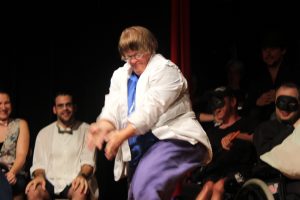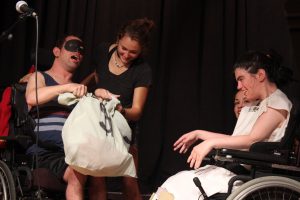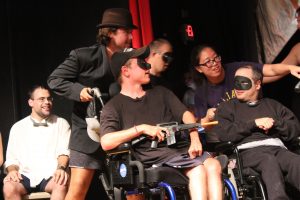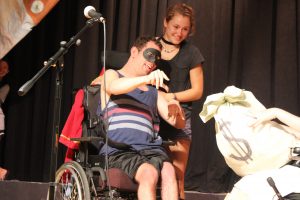 Richar– I mean World Renown Magician EASTER BUNNY wowed the audience with incredible tricks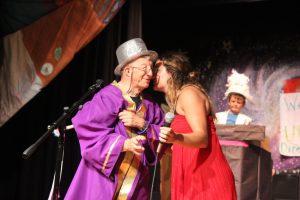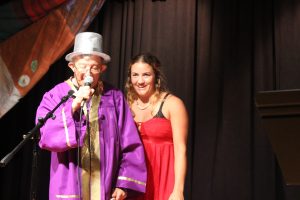 Also, Jack led the camp to the beach, just like always!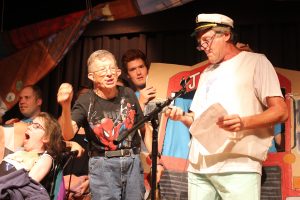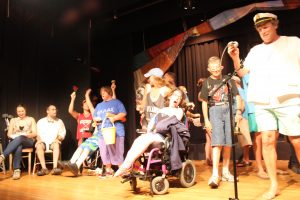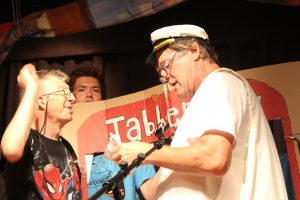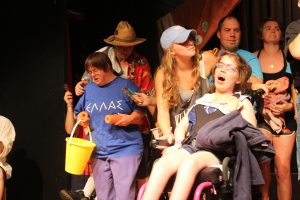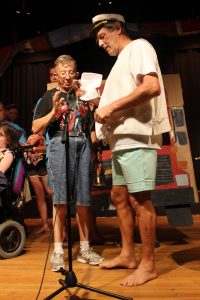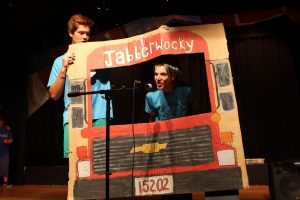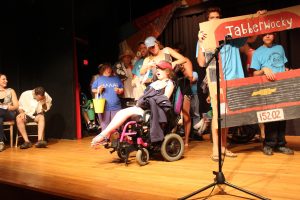 And we only left one camper behind! (Sorry Michael…)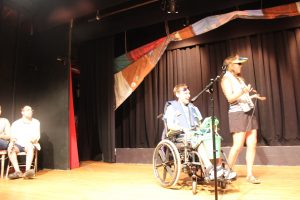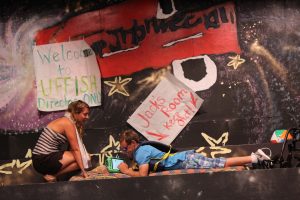 We all were on the edges of our seats as we watched a VERY DRAMATIC wedding á la Melrose Place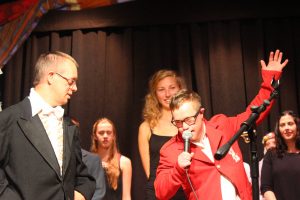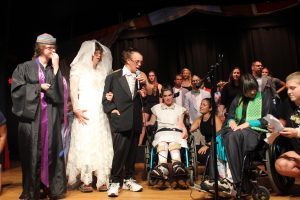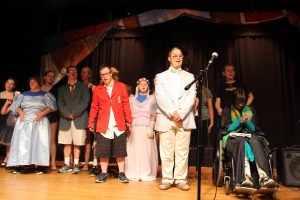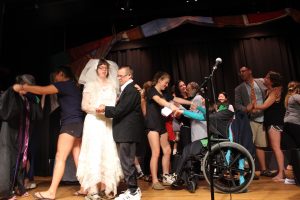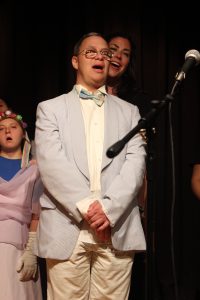 As the night drew to a close, our fantastic hosts Emily and Gage introduced the final act…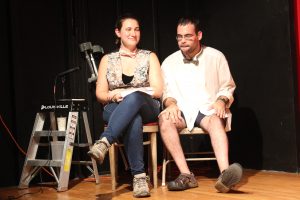 A look into the lives of some Chilmark Chocolate employees.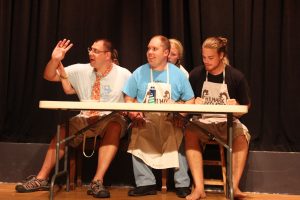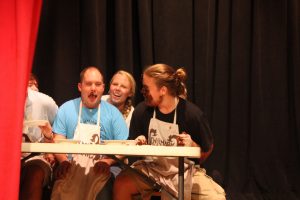 Suffice to say that it got a little messy before the curtain was drawn…
We closed the night with our grand finale and an exuberant encore.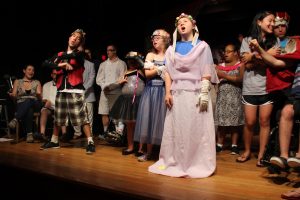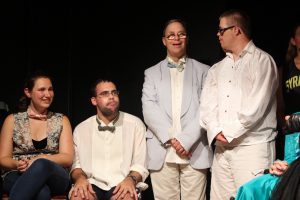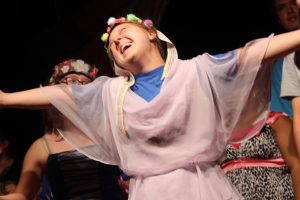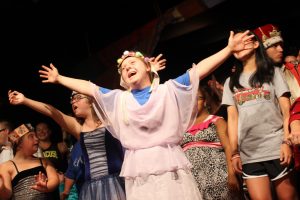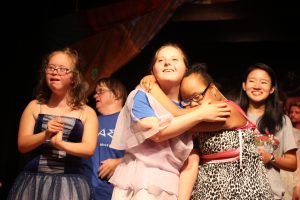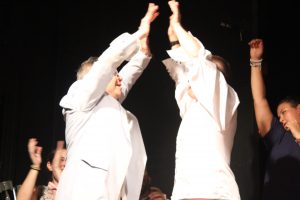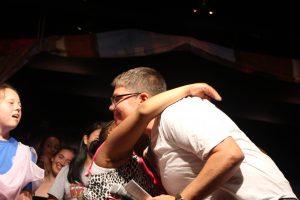 So we hugged it out, ate some ice cream, and headed to bed.
When we woke up today (Sunday) pretty much everyone had a strange taste in their mouths… the only way we could describe it was "bittersweet." Why? Because today marked yet another changeover day. We said goodbye to some friends and hello to others. 
Once all the new folks were off the ferry and back at our home on Greenwood Ave, we rushed through unpacking and bolted for the beach! It was a lovely afternoon and we splashed around for HOURS.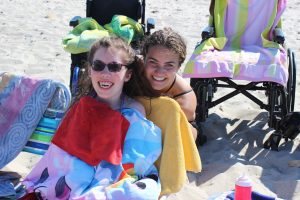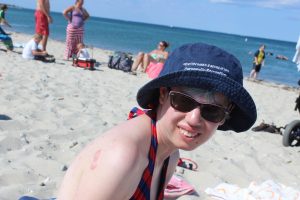 Maddie is back!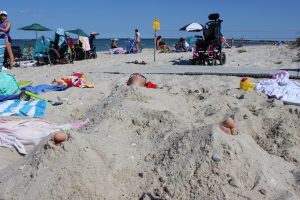 Richard took a quick nap and woke up all covered in sand.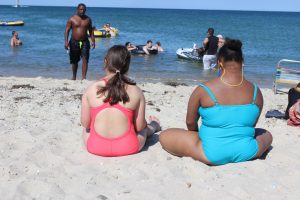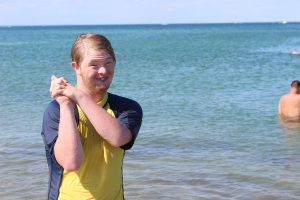 James Brown is back! (and armed!!!)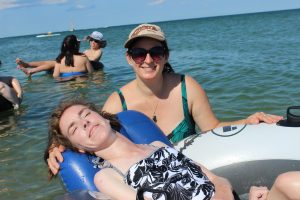 Tori is here!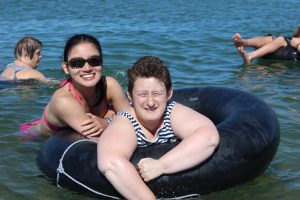 And Amanda!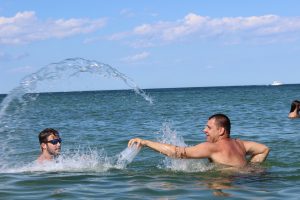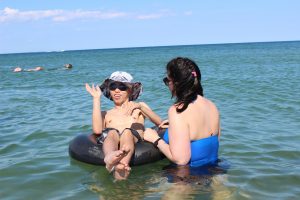 Look! It's Andrew W.!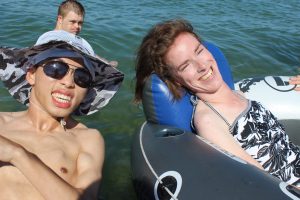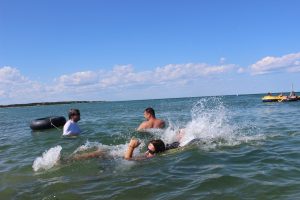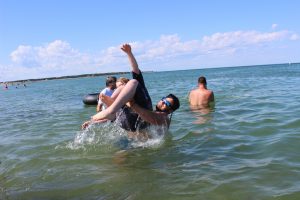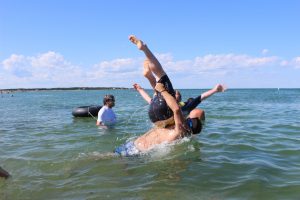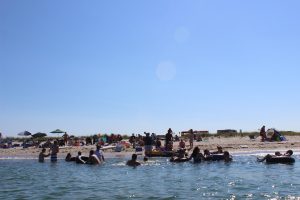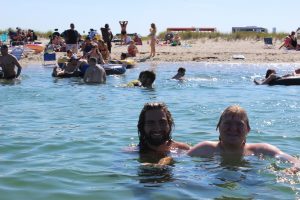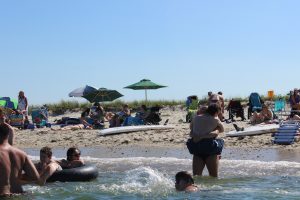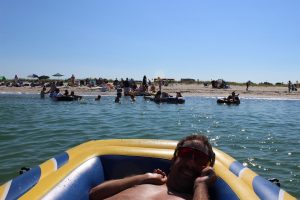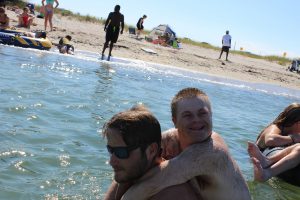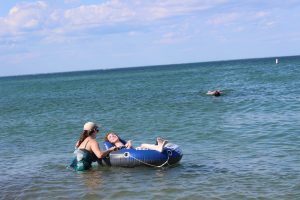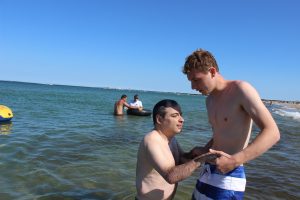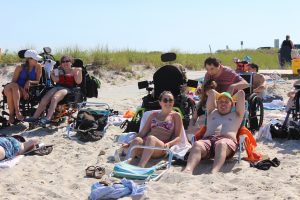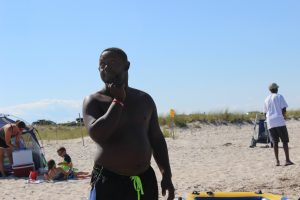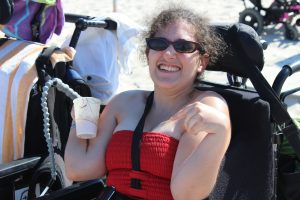 We missed Athena so much!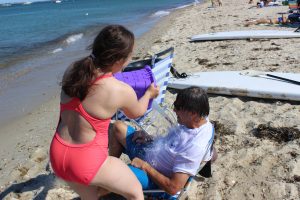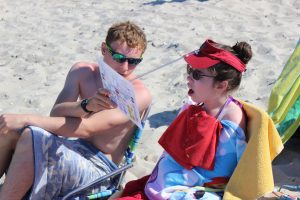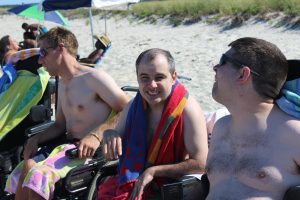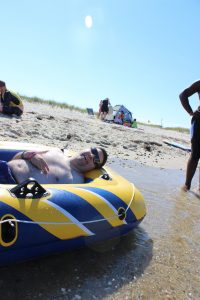 Kevin is back and got to relaxing right away!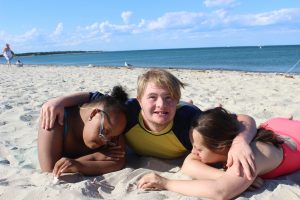 The relaxation continued tonight at the band concert in Vineyard Haven. We sat in Owen Park and enjoyed the end of the day with pretty sights and pretty sounds (and some people enjoyed pretty tastes at Mad Martha's Ice Cream).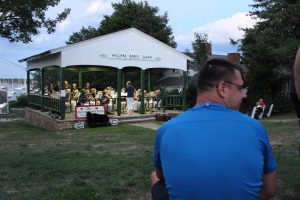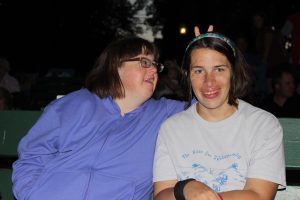 It's like Heather and Alex never left!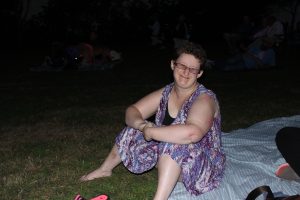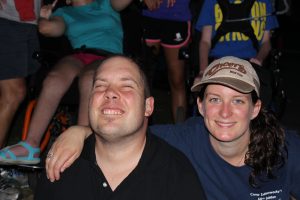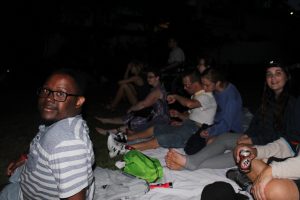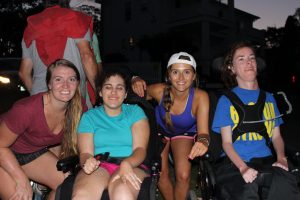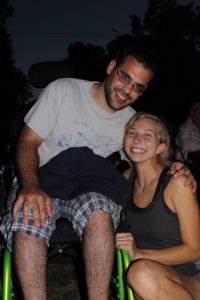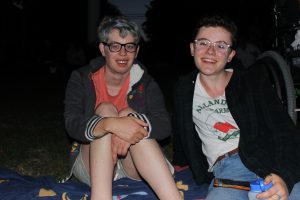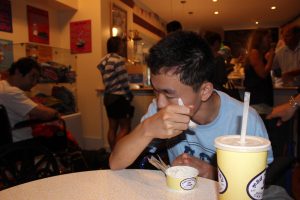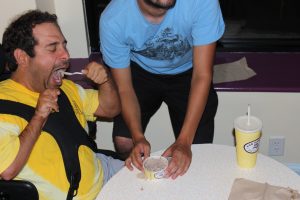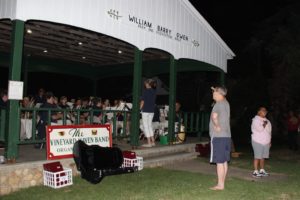 Phew. I'm exhausted. Aren't you??? I guess it's time to rest up for tomorrow!
Love,
Camp