Happy Sunday! After prom last night, we had a loooot of things to repent for, so we scrubbed up and went down to Grace Church! 
After that, we felt like our moral slates had been wiped clean, so we decided to get down and dirty at the Vineyard Sharks game! Well, except for Slithy Toves, who went to see a movie.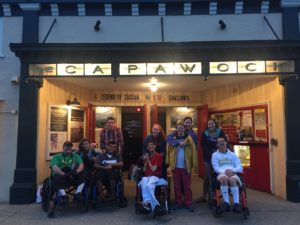 We put on a lot of purple and practiced our cheers, then had a lovely time hanging out with Sharky and each other! And even though the Sharks played a good game, the highlight by FAR was when Sue kicked off the game by singing the National Anthem.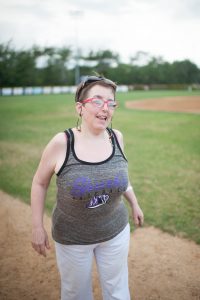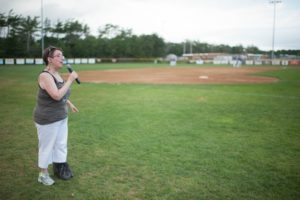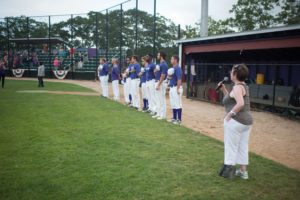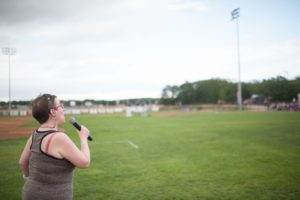 After bringing the house down, she then got the Sharks players to sign her boot! Is Sue the coolest? Yes, she is.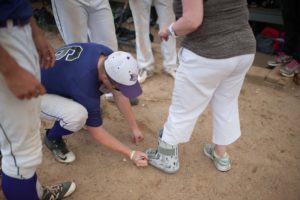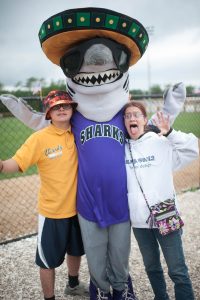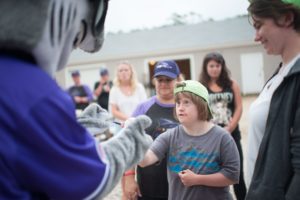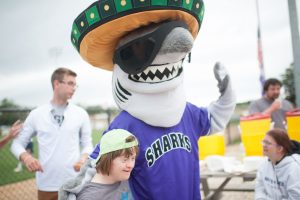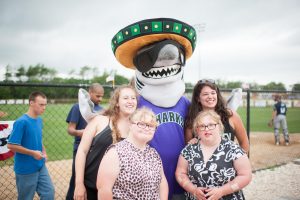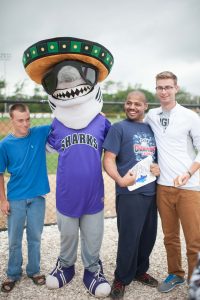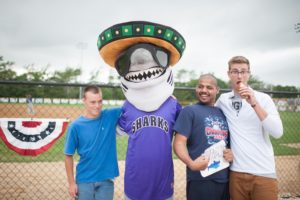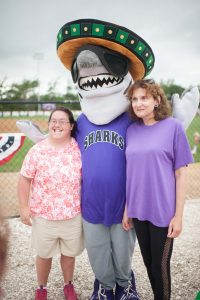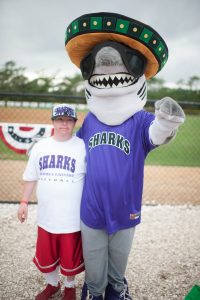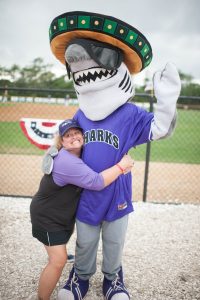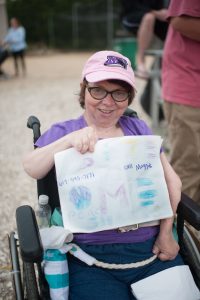 We competed again in the race around the bases! Everyone had their game faces on, and we've been training since the last time, but man those little punks can run so FAST on their tiny legs!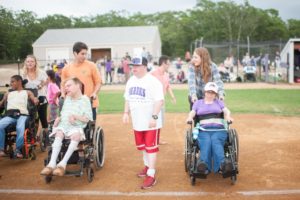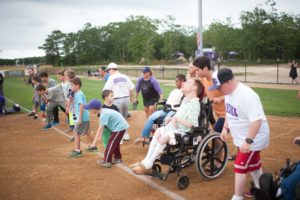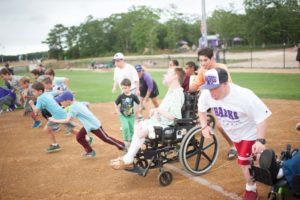 Here's Sophie showing off her model poses in her sweet new leather jacket from Mike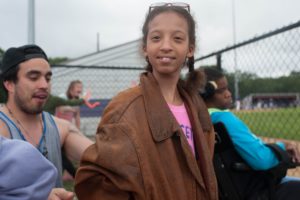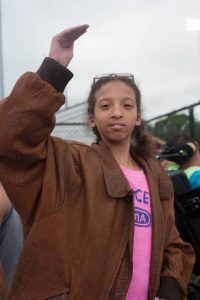 And here's Brynn doing her park to prevent charlie horses and improve our potassium intake!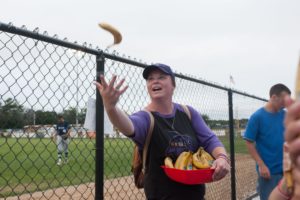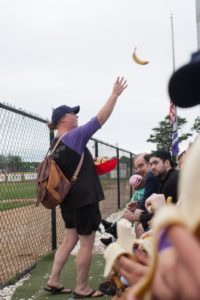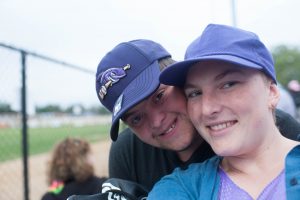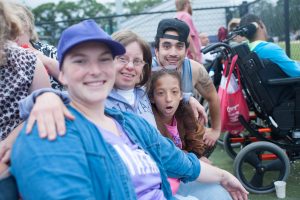 Sun's (not) out, tongues out, y'all!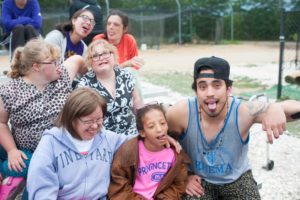 Love,
Camp