Here we all are, excitedly waiting to watch the CBS This Morning segment on Camp Jabberwocky.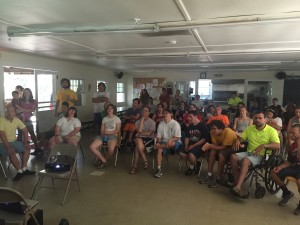 You can watch it for yourself here.
http://www.cbsnews.com/news/camp-jabberwocky-gives-summer-fun-disabled-marthas-vineyard/
After the thrill of being famous had worn off, we went to morning classes, including baseball, "tie dye" t-shirts…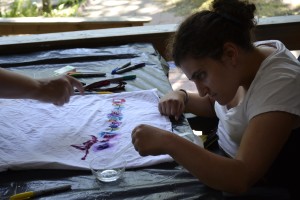 and pie-making class.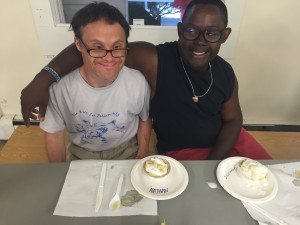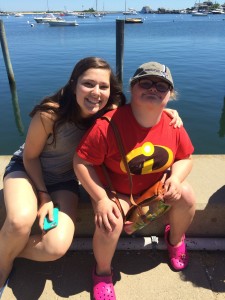 Meanwhile, a group of campers were horseback riding.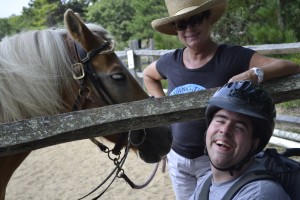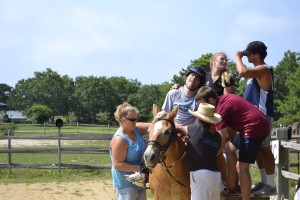 Kevin mounts his steed.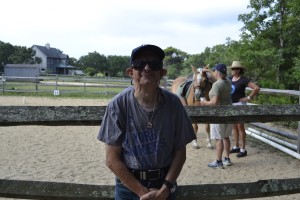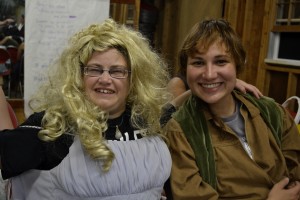 But I thought you were just going to pet the horses, Grace?
Ride 'em, Claire!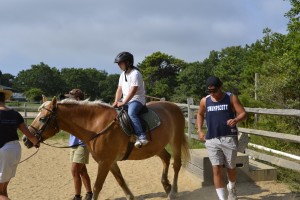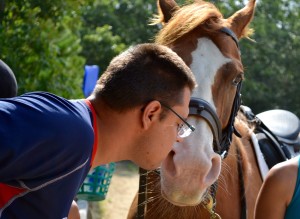 The grand finale of the day was Drumming on the Beach. Drumming was rained out for two of our Tuesdays, so we were especially glad to enjoy this triumphant final one.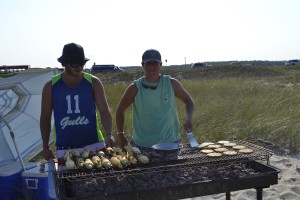 Brothers Tony and Joey grilled our delicious cookout.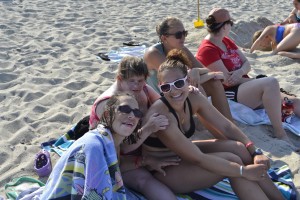 First we had to do all our usual beach day stuff.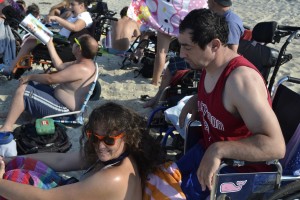 Jeremy had to create some interesting new hairstyles.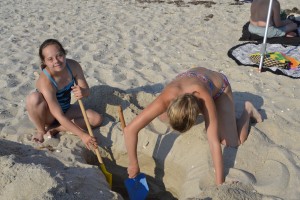 Claire had to dig a hole.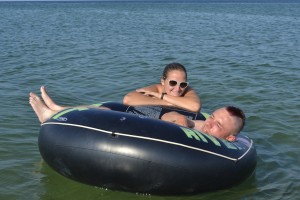 Kyle had to go for a relaxing float in the water.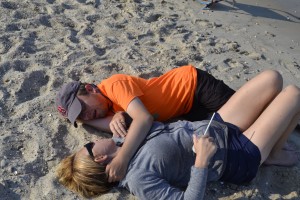 Josh K. had to relax and chat with friends.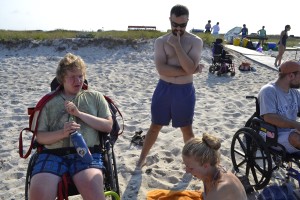 Adam had to have a serious intellectual discussion that touched on world issues.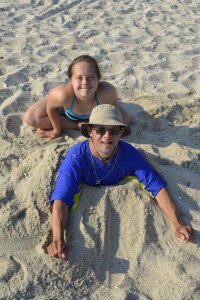 Somebody had to be buried, and today it was Chris B.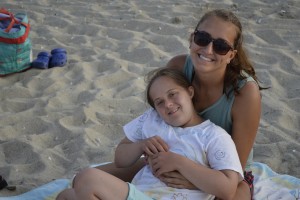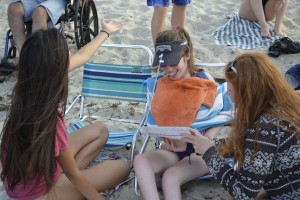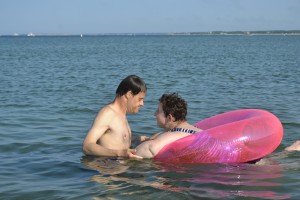 Did you know Nathan and Amanda were on a swim team together?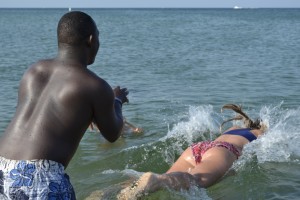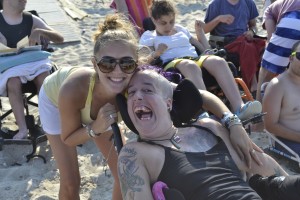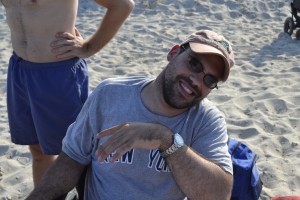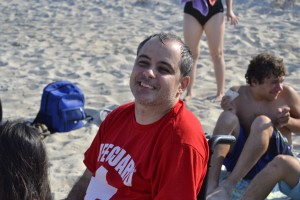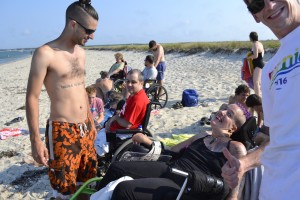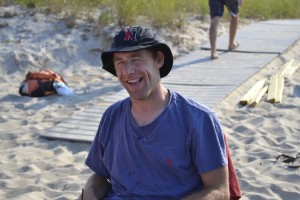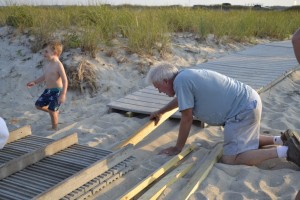 All this time John was working like a dog to get our walkway into better shape. 
Everyone enjoys the beach differently!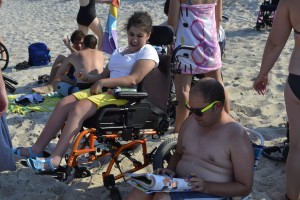 Athena helped Andrew with his math problems. (Um, don't you like to do math problems at the beach?)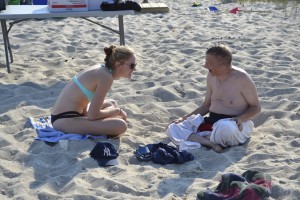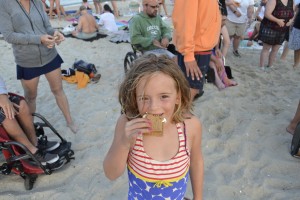 Then we had our cookout and S'mores.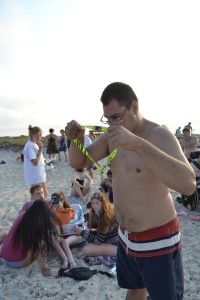 Chris M. got out his whistle.
"It's not time yet!"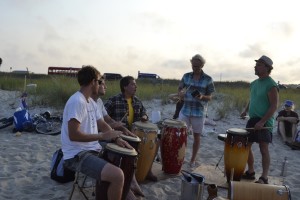 The drumming begins!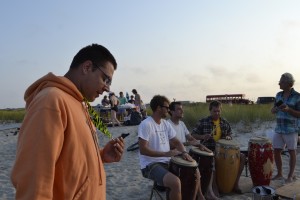 You can just see Chris thinking to himself, "Soon it will be time to blow the whistle!"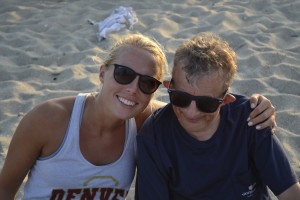 We saw lots of our friends, like Emily (above with Richard) and Robbie G. (below.)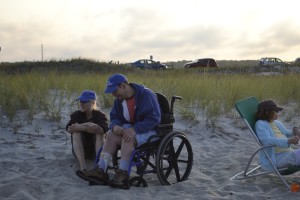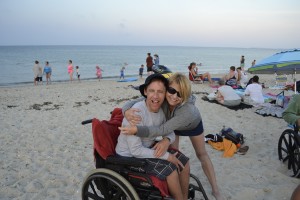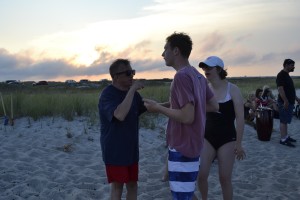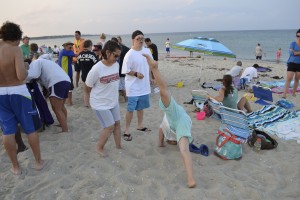 Some very stylish moves by Claire.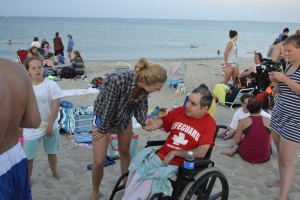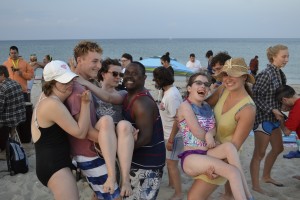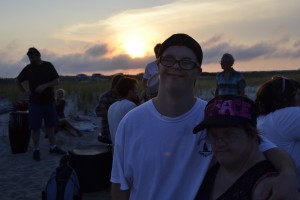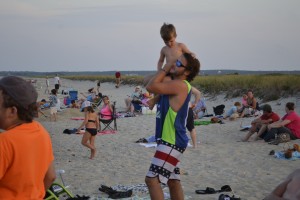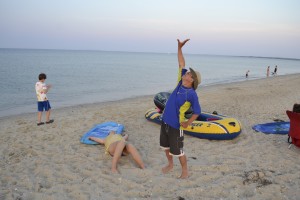 Oh no, Chris B. has slain another counselor!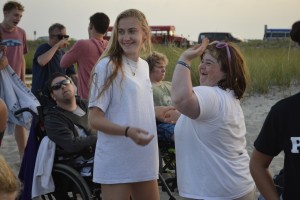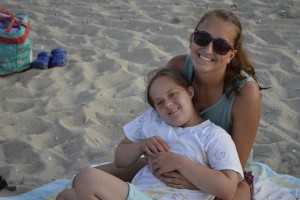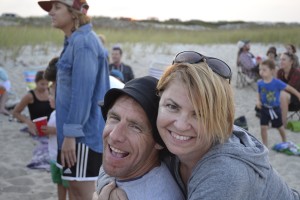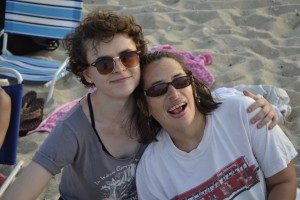 At last it's Chris M.'s special moment to blow the whistle!