We just flew in from our adventures today and boy are our arms are tired. (ba-dum cha)
Just kidding, they're tired from kayaking and fishing then kayaking again.
This morning a brave group woke up at the crack of 6:45 to go morning kayaking with Corby Reese, an old counselor who was hosting a swimming competition/kayaking fundraiser for dyslexia. While they were gone getting some serious paddling in, camp continued to sleep. After the rest of us woke up at a reasonable hour, we breakfasted on some sausages, bagels, donuts, oatmeal, and fruit, then headed down to music. The crazy thing about music is that we are practicing play songs for the play because the play is Friday and Saturday at 7:30. Have we mentioned that yet? The play is Friday and Saturday at 7:30. Please come. 
Then, after getting all amped up in music class, some of the campers and counselors calmed back down with a massage/stretching class in the yurt, while others decompressed with some art, or kept the energy up with some dancing, or practiced for the play because it is Friday and Saturday at 7:30. 
After classes, the kayakers had come back and were ready for some absolutely delicious make-your-own Chipotle lunch fiesta extravaganza made and served by our lunchmakers!!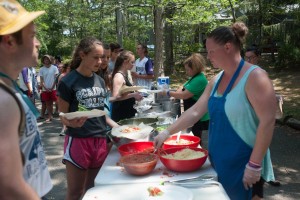 Hey why was this lunch such an extravaganza, you might ask? Well, it was because the Sharks came for lunch!
Lunch was amazing, then we rested, did a little more play rehearsal because the play is Friday and Saturday at 7:30, and then we loaded up all our vehicles and were OFF. Some of us went sunset kayaking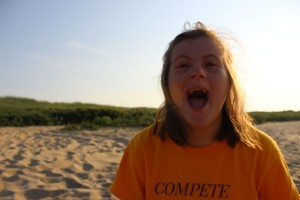 Kayaking was a fantastic time with lots of frogs, a pond, some golden sunlight, and great friends.
Another group of camp went to town or onto the Skipper fishing boat, but since the people with cameras went on the Skipper fishing boat, you're going to see only pictures of people on the Skipper fishing boat. But town was probably delicious, as always.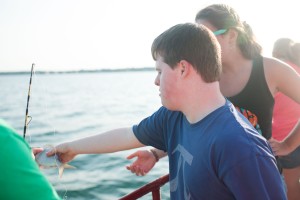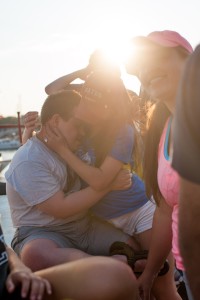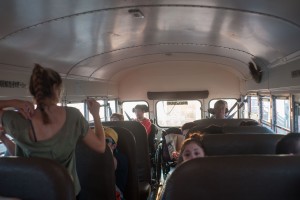 TOMORROW IS PROM YAY CAN'T WAIT GOTTA GO FIND A DRESS.
Love,
Camp