Goooooooood evening everybody! We over at Camp Jabberwocky are on Cloud 9 right now because we had a super exciting day and then a super exciting night.
First, we got up early, put on our fanciest clothes, ate some bagels kindly donated by Cape Cod Bagel over on the mainland, and then strolled on down to Grace Church for a service that touched on resumés and Donald Trump.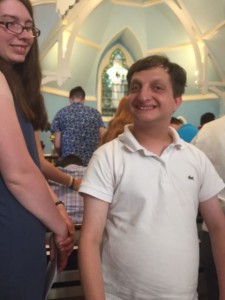 After Church, we came back for a tasty, melted cheese and pesto-filled lunch, then took a quick nap and loaded up for the BEACH!
After the beach we showered, tweezed, shaved, nail-polished, and got all dolled up for the VINEYARD SOUND to come to dinner!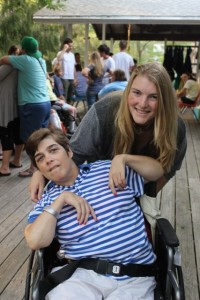 Okay, and theeeeen here's all the photos from when the Vineyard Sound came and had dinner and sang for us! Dan and Wallis made sloppy JoJos, there was a lot of smiles and singalongs and very impressive ranges!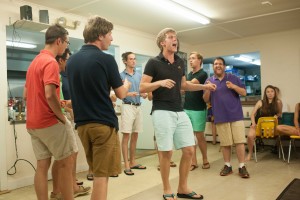 Chloe was amused.
Tomorrow we are doing a bajillion things so get excited about THAT.
Love,
Camp
PS HERE'S MYLES PETTING A PUPPY